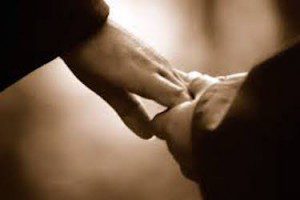 You may be struggling. We see it with comments and posts on social media, with hurtful arguments between friends. You prayed this would never happen. You can't believe it did. It is not the way you think the world should be, and it goes against how you read the Bible. This post is for you.
While I rejoice with those who are rejoicing, my Mama's heart goes out to those who are hurt, angry, stunned, who prayed this would never happen, and who are desperately disappointed. It's okay that you're shellshocked.
I am your sister in Christ. We both want to follow Jesus. Please, let me lead you back to some basics to help ease your heart and mind in this as we transition to this new reality.
1. God is sovereign. You say that all the time; I've said it a million times myself. Now is the time to believe it. If Marriage Equality had failed, you'd be dancing in celebration and pouring your heart out in thanks. Marriage Equality is a stunning turn of events, and it is no reason to lose confidence in God's sovereignty. God is always sovereign. When things veer off in a way you didn't expect, it's easy to pull on God's pants leg and say, "Hey! Do you see what's going on?" God has not lost control of the situation. You may have been sure this was not God's will, yet, here it is. Now is not the time to say you know better than God or that God has fallen down on the job. Now is the time to be open to what God is doing, let God do it, and trust – even when it is not what you thought God would do.
2. Give thanks in all things. Christians have said to countless people suffering indescribable pain and loss that they are told to give thanks in all things. Now is the time to give thanks. Even when you don't understand, especially when you don't understand, take comfort that God does understand. Trust God to know what's going on, and thank God.
3. Love your enemies. Good Christians don't like to admit they have enemies, but if you have hoped and prayed against Marriage Equality, it's okay to admit that you see an enemy in those who have just won that battle. Jesus said it's easy to love your friends; the challenge is to love your enemies. What would love look like? It's getting to know someone, for a start. Hearing their story. Treating them way you'd want to be treated. Accepting them even though you disagree. Hard? Of course it is! If it were easy, everyone would do it…and the world would look a whole lot kinder.
4. Believe. We tell people to believe God's faithfulness, God's presence, God's ability. Don't lose sight now. Believe that God is always redeeming, always doing a new thing. Because God is!
5. Follow Jesus. This is one of the basic, foundational things Jesus asked. "Follow me." Just as children followed Tim Allen in The Santa Clause because they recognized him as Santa, people followed Jesus because they recognized him as someone amazing, something different, something that gave life when the rules and religion did not. Jesus said multiple times, "Follow me." He did not say where they were going, and he did not tell those following him to fix others—he said, "Follow me." We are still told to follow him.
Marriage Equality is the law of the land. Saturday, my husband Rob attended a wedding of two men who have been together for a long time and were finally able to marry in their home state. They and countless others have wasted no time in taking advantage of this privilege they have dreamed of forever.
The law has changed. And hearts are changing… parents, pastors, church leaders, congregations. This is a celebration of love, of family, of commitment for countless, countless people, and there's no going back.
For those of us who claim the name of Jesus, it is time to open our hearts and listen.
It is time to answer the questions, just between us and God…
Do I trust You? Will I unconditionally love because You unconditionally love me? Will I radically include because You radically included me? Will I be open to what You are doing, even when I don't understand or agree?
Will I follow?