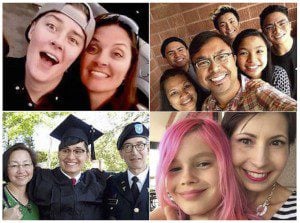 My beloveds, I want to express my heart to you. We had the idea for a National Parents Coming Out Day, but we have changed our plans and in the process, learned what it means to truly "come out" for your LGBTQ child.
Our work and our heart's desire is to free the hearts of parents to stand up, make their voices heard, and to make an impact in their communities, churches, and families. Our vision was for great numbers of families to create a groundswell in the community to create positive change. We have had wonderful response from parents and others.
But in further discussions with each other, those close to us, and allies and ally organizations, our hearts and spirits have been deeply moved over the past couple of days.
And we have decide NOT to proceed with the National Parents Coming Out Day project.
Here is why.
First, we realize that a day for parents to "come out" may unwittingly put pressure on families to come out prematurely, and even more importantly, it may put LGBTQ people at risk who are not yet ready to come out themselves.
That is the last thing we want to do.
Second, when our LGBTQ children come out, it is a sacred process for them. And it is more difficult, layered and personal than we can ever imagine. Coming out is their process, it is their heart – and our job as a parent, the way that we "come out" is to unconditionally love, accept and affirm them.
That is how we come out. We stand behind them in support, beside them in encouragement, and in front of them in protection during their coming out process, and everything that follows – no matter how hard it is, no matter how long it takes.
Rob & I want to do everything we can to free the hearts of parents, and equip them to do just that.
So, it is not about a coming out day for us. It is about many days with our children – when they are ready to come out for the very first time, and the many times after. Days full of joy and laughter, days full of pain and tears. Our "coming out" is being there with them and for them through it all.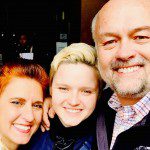 Our efforts at FreedHearts will be about helping parents – one mom, one dad at a time. Through this blog, our speaking, our books, our support groups, our counseling, our resources.
Our promise to you is to be here for you, in any way we can.
Always.
With love for the journey,
Susan & Rob