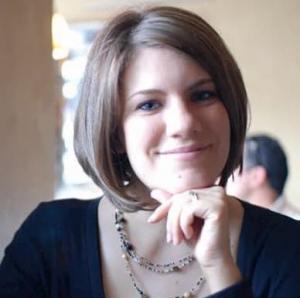 Years ago at a conference, the husband of a dear friend said to me, "Your work has helped my wife through a tremendously difficult time. Thank you, thank you for what you do."
Deeply moved I said, "You are so welcome!"
Ten minutes later he found me again and said, "I'm sorry, I thought you were Rachel Held Evans."
Well, there you go! And who better to defer to than Rachel?
She helped many of us through tremendously difficult times. And through her breakthrough writings and ministry, she will continue to do that for years to come.
She is, indirectly, how I ended up in seminary. She had come to Austin Seminary to speak, and a friend invited me to go hear her. Well, yes! I said. She laid it out about women, about men, about ministry—all with her own challenge and wit and kindness and authenticity. She inspired me and that same day I talked to the registrar about enrolling!
Her death hit me hard and the sadness won't seem to go away. Why? Too young, gone too soon? Absolutely. A powerful, profound voice for lavish, radical love that will be missed beyond measure? Without question.
I don't know exactly why, I just know that I will miss her deeply.
Perhaps the best summation of Rachel is the final line of the tribute in The New Yorker. As Karen Swallow Prior wrote, "What I love about Rachel is her uncanny ability to slice through multi-layered, longstanding categories and assumptions and grab hold of a truth that suddenly turns obvious in her hands."
I love that about her too.
Maybe the sadness is not meant to fully go away. Maybe it is meant to inspire and lift up and energize us all to do better, to love better.
Thank you Rachel.
We have extensive resources and vibrant community for LGBTQ, parents, educators, therapists, and those in the church. Come say hello at www.FreedHearts.org