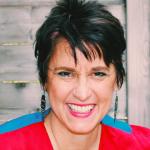 FreedHearts is a 501c3 nonprofit charitable organization based in Austin, TX. You can find out more about the organization and our programs by clicking here.
Susan Cottrell is the founder of FreedHearts. She is a speaker, an author, has been married for nearly 30 years and is the mother of five children including a queer daughter who came out in 2011 and another queer daughter who came out about a year later. She is a veteran discipler and a sage friend.
She is a loving Mom, and a fierce, relentless advocate and ally. FreedHearts is her fulltime ministry. She also served as the Vice President of PFLAG Austin, and has a Masters in Theological Studies from Austin Seminary.
Here is her full bio: SUSAN COTTRELL, the prominent voice for faith parents of LGBTQI children, was featured on ABC's 20/20, Nightline and Good Morning America, on NBC News Out, on The Advocate Magazine's National Coming Out Day videos, and on The Advocate's Out in Left Field with Dana Goldberg. She is an international speaker, author and spiritual director. Through her nonprofit organization—FreedHearts—Susan champions the LGBTQI community and families with her characteristic tender-heartedness, as she zealously challenges Christians who reject them with her wise insistence that love—of God and others—is the foundation of faith. She spent 25 years in the nonaffirming Evangelical church, is the Founder and President of FreedHearts, has a Master of Arts in Theological Studies, and served as the Vice-President of PFLAG Austin (Texas). Her books "Mom, I'm Gay"—Loving Your LGBTQ Child and Strengthening Your Faith (published by Westminster John Knox Press), True Colors – Celebrating the Truth and Beauty of the Real You, and the soon-to-be-released My Coffee with the Pastor: Building the Vision for Lavish Christlike Inclusion, are endorsed by The Human Rights Campaign, PFLAG, The Gay Christian Network and many others. She and her husband Rob have been married for 30 years, have five children, two of whom are in the LGBTQI community, and live in Austin, Texas.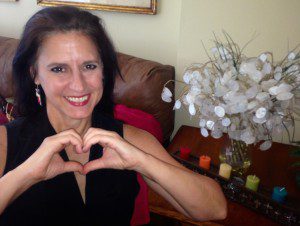 For years I have taught the unconditional love and lavish grace – in books, retreats, and direct discipling. I especially love the LGBTQ community and their families, and I help them heal from the wounds of religion and disempowerment, and to know how much God loves them exactly as they are. Period.
My heart also remains with defeated and discouraged parents, helping them to experience and apply the truth of Jesus, and to come against the "religion" of Christianity – in their lives, marriages and parenting.
FreedHearts is about setting captives free. Free from people-pleasing, fear, pride, envy, despair.
On this blog, through posts, books, resources and lots of conversations, my desire is to show you the open door to freedom – to free hearts to love and be loved by God and others.
It is going to be a wonderful journey.
– Susan Cottrell, Founder, FreedHearts
Note: I will often use the word "gay" in posts and other areas of this website. My use of it refers to anyone who identifies themselves as LGBTQ (Lesbian, Gay, Bisexual, Transgender, Queer or Questioning). Though I certainly realize and respect the distinctions and differences, it was simply the word that quickly and easily communicates non-hetereosexual individuals, and is a common term to resonate with my average reader. I hope my love, acceptance, and affirmation for the LGBTQ community is always clear in everything I write.