It's Jeanne's birthday today! It is my blog custom on her birthday to post a reflection on how we met and how lucky I am. Some of you have read this one–if so, enjoy it again! If not, meet my beautiful partner! Please join me in celebrating my favorite person's natal day!
A staple of my early years was the "Peanuts" comic strip. That doesn't make me unusual—I don't recall anyone in my circle of family and friends unaware of what Charlie Brown and company were up to on a daily or at least weekly basis. Depending on my mood and what was going on in my life, I resonated either with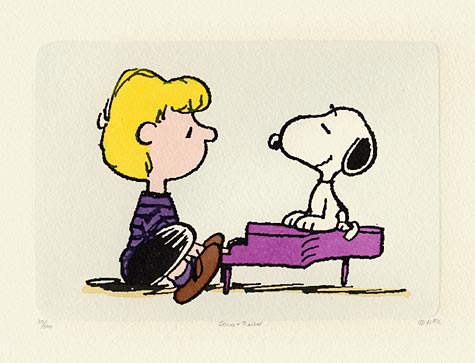 Linus, with whom I shared a host of insecurities; Schroeder, with whom I shared budding virtuosity on the piano; Snoopy, who was the epitome of coolness and could communicate volumes without saying a word; or Charlie Brown himself, whose endearing ineptitude in all aspects of his life was uncomfortably familiar.
I was a hopeless romantic, generally falling in love and making silent wedding plans any time a girl would make eye contact with me. Because of this, the most poignant story line in Charlie Brown's escapades for me was his unrequited love for the never-seen little red-haired girl.
Although she does make a couple of appearances in later, non-canonical television "Peanuts" cartoons, she is never seen in the print comic strip, nor do we learn her name. Charlie Brown most often notices the little red-haired girl while eating lunch outdoors on the playground, often trying to muster up the courage to speak to her, but always in vain. Anything touched by her or associated with her is precious to him. Many strips concerning the little red-haired girl end with a classic Charlie Brown "SIGH."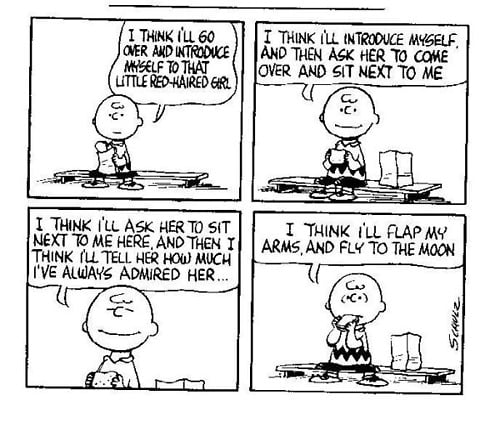 I understood Charlie's struggles because in first and second grade there was a little red-haired girl in my class. Her name was Laura, her hair was carrot red, and since her last name also started with an "M" she sat in the seat in front of me. No one knew that I was enamored of Laura, certainly not her, but one day the secret was out. She unexpectedly handed a note back to me—it said "Can I borrow a pencil?"—someone observed the note transfer, assumptions were made, and during the next playground session it was "Vance and Laura, sitting in a tree, k-i-s-s-i-n-g." As Charlie Brown would have said, "Good Grief." Laura set things straight from her end by pointing out that everyone knew that she liked David, not me, but my failure to immediately deny my admiration of Laura confirmed everyone's suspicions. Word spread fast, and my brother three grades ahead of me announced at dinner that evening to my parents that I was in love with a girl who didn't like me.
Time passed, we moved away, and the little red-haired girl faded into the mists of memory. Life happened, and I ended up getting married to the first person I had a serious relationship with, my girlfriend during my last two years of high school (she had brown hair). Over the next decade two sons were born, things fell apart, and at age thirty-one I found myself divorced, living in the same town as my ex, finishing a Master's degree and making plans to get into a doctoral program.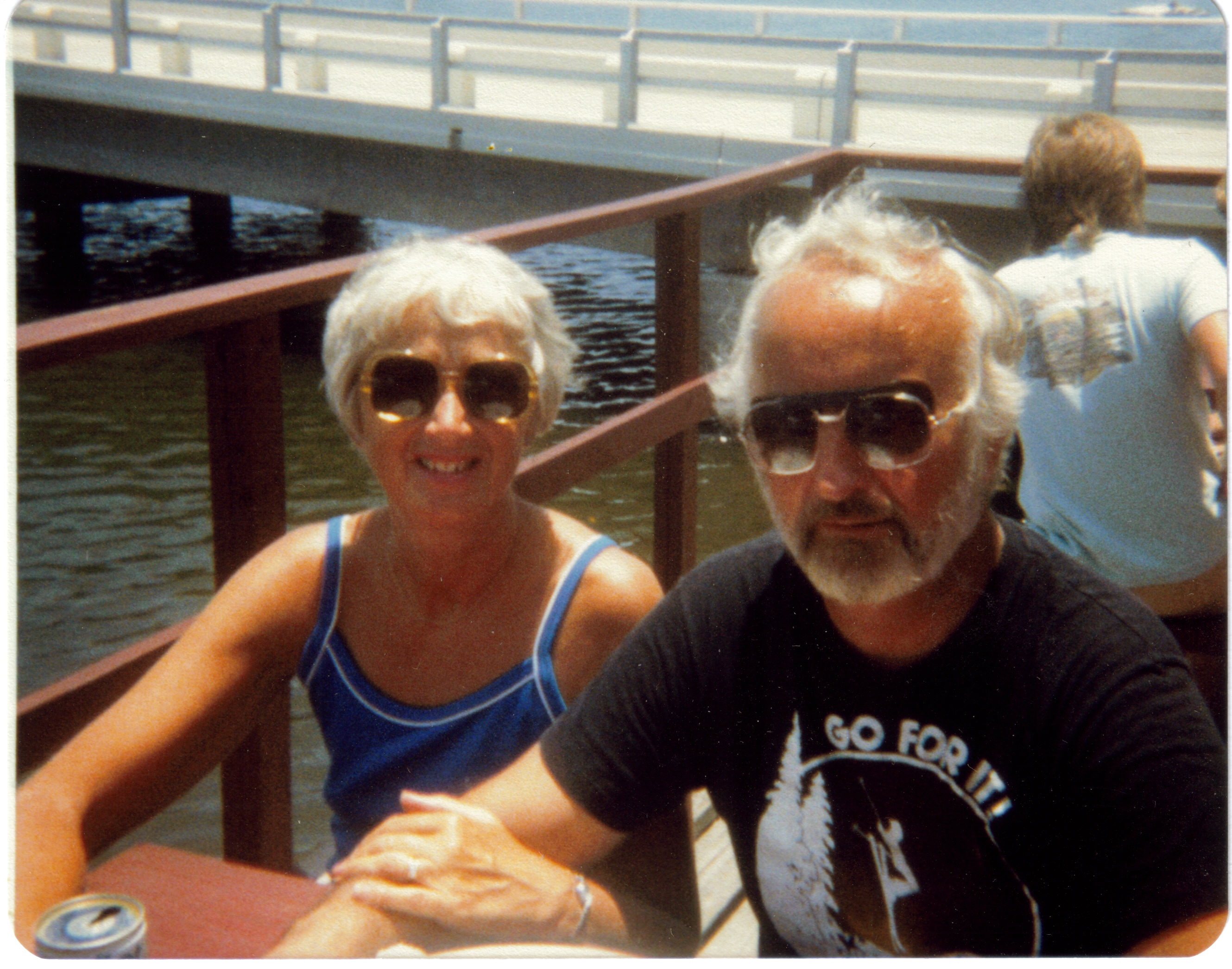 My parents invited me along with my sons—ages eight and five—to their place five hundred miles away for Thanksgiving. And oh yeah—they were inviting their friend Jeanne for Thanksgiving as well.
I had heard about Jeanne before—my parents had known her for a number of years. When she came up in conversation, my mother always mentioned her beautiful singing voice and her beautiful red hair. Jeanne and I had even talked on the phone once a couple of years earlier, when she called me out of the blue just to tell me that she had been accepted into

St. John's College, where I had done my bachelor's degree in the seventies. Jeanne only knew about it because my parents had spoken of it in glowing terms based on my experience. She thought—correctly—that only someone who had been there would know how big a deal it was to get into St. John's.
So now this person who I knew only through second-hand stories from my mother and a voice on the phone was going to be at my parents' for Thanksgiving. I'm not big on meeting new people, but figured this was safe because I would have my parents as a buffer.
Those few days over Thanksgiving changed several lives. Although the last thing I was looking for was a relationship six months after my divorce had ended eleven years of unhappy marriage, it was immediately clear that there was something going on between the two of us.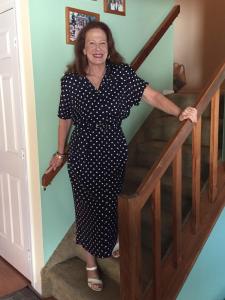 On Thanksgiving morning I sat on the sofa in the small living room of my parents' condo observing Jeanne chatting with my mother who was puttering around in her little kitchen. Leaning with her back up against the wall as she talked, Jeanne struck a seductive pose (or so it seemed to me) and I thought "she's the little red-haired girl, all grown up!" A few days later, I inexplicably had tears in my eyes as I started the long drive home. In some deep place I knew I was driving away from my soul mate. But after a month of nightly phone calls of more than an hour each, she joined me for Christmas and we were together for good. And the rest is thirty-two years and counting of history still being written.
If being a romantic means being someone who believes that "Love is all you need" or that "Love is the answer," I'm not a romantic any more. One thing we've learned over the past years is that love is not enough. A couple of weeks ago the text at church was the fruit of the spirit: Love, Joy, Peace, Patience, Gentleness, Goodness, Faith, Meekness, Temperance. We have needed every one of these many times in order to keep going, in addition to the tenth, unmentioned fruit—humor. Each of us considered and even tried walking away from the whole thing more than once. But here we are, thirty-two years in, stronger and more connected than we have ever been. Of the list above, the first three are in the ascendant. Love—because like fine wine and single malt scotch love gets better as it ages. Peace—of the sort that only comes with having spent almost half of your life in love with your best friend. And Joy–because unlike Chuck in the "Peanuts" strip, I got the little red-haired girl.