If there ever was a time when Jesus' suggestion that we should "not worry about tomorrow, for tomorrow will bring its own worries; today's trouble is enough for today," it's right now. The similar Stoic challenge to not waste energy worrying about or trying to influence things outside of one's control (which includes just about everything) sounds like good, timely advice as well. Contemporary people, particularly Americans, are not particularly good at doing this, of course. Now would be a wonderful time to do better.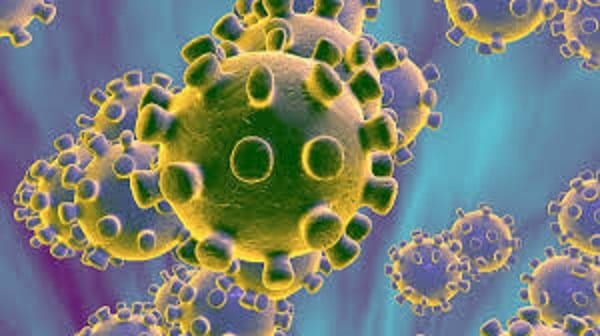 Case in point: my teaching vocation: Over the past several years, as developing technology made distance learning far more possible and accessible, I often have said that I am glad I am old enough that I will never have to move to teaching online. My approach to pedagogy and the life of learning begins with dialogue and interpersonal discussion. Understanding that these arguably can take place virtually, I don't care. Even an extreme introvert such as I know that there is a difference between communicating on a screen and communicating in person. Let the next generation of professors deal with the challenges of online teaching and learning, which I have no doubt are legion. I'll teach in a real classroom with real students, thank you very much.
As the saying goes, if you want to give God a good laugh, tell her your plans. As colleges and universities have chosen to either cancel classes or move in-person classes to online instruction over the past several days, Jeanne asked me whether I thought Providence College would do the same. "I don't think so," I answered—"I don't see any reason for them to." "But what if they do?" a little internal voice asked. "I'll deal with that if I have to," a different little internal voice answered. And sure enough, a late Wednesday afternoon email announced the following:
Classes to continue remotely, effective next week
In-person classes are suspended from Monday, March 16 until 8:30 a.m. Tuesday, April 14. Courses will continue remotely, utilizing instructional technology as needed, beginning Wednesday, March 18. Next Monday and Tuesday, faculty members will have access to in-person and online resources . . .
"Told you so," the first little internal voice said. "Shut the hell up. Shit," the second little internal voice said. And in the energy of Jesus and the Stoics, I said, "Okay—now I need to figure out the best way to respond to and deal with the latest thing dropped into my life that I have no control over." In a perfect world, I would have continued to turn down invitations to teach online courses until I retire or die. But I don't live in a perfect world. I live in this one. Full steam ahead.
Second case in point: The week just finished marks the beginning of what annually is the best month of sports—March Madness. After a disappointingly poor start to the season, my Providence Friars ended the regular season on a six-game winning streak and entered the Big East tournament that started on Wednesday evening as the hottest team in the conference. In a perfect world, they would make a lot of noise in the tournament, maybe even playing in the championship game on Saturday evening, then would wait along with me and thousands of other Friars fans for the selection show this evening to see where the team would be playing in the Big Dance starting in three days.
But we don't live in a perfect world. We live in this one. As the Big East tournament was underway on Wednesday evening, the NBA announced that it was suspending its season indefinitely because of Coronavirus concerns. By 1:00 on Thursday afternoon, several of the largest college basketball conferences had cancelled their league tournaments because of similar concerns. Shortly after, the Big East cancelled the remainder of their tournament at halftime of the first of four scheduled games. The Friars would have played their first tournament game in the second of the four games. Everyone took the balls and headed home.
To be honest, I'm going to find the cancellation of March Madness more challenging to deal with than having to move my classes online. In a way that only hardcore, fanatic sports fans will understand, college basketball is an important part of my life. There are five seniors on the Friars team who, fully hoping to make an historic run in the upcoming tournaments after one of the best Februarys in Friars history, now are dealing with the fact that they have played their last game of college basketball. After the games were cancelled, a fellow Friar fanatic tweeted sentiments that matched my own:
So, current self-assessment: I'm saddened because I love this time of year, this team had turned a corner, and we had the potential to make noise. I'm heartbroken for our seniors who dug in, worked their asses off, and turned this season around.
To those who might say "It's only a bunch of games—there are many things that are more important," I concur with this tweet from a different fellow fan:
I KNOW there are more important things in life than college basketball. But this is my favorite time of year. And with how Providence has been playing . . . I am just so insanely disappointed.
So am I.
There is no one in the country whose life is not going to be disrupted by the Coronavirus and its attending chaos, if it hasn't already been disrupted. The question is, how to address the unexpected? If Jesus and the Stoics are right, the answer is not to obsess about what might happen. In the days and hours leading up both to my college's announcement that we were moving to online pedagogy and to the cancellation of college basketball tournaments, I observed my colleagues on Facebook in the first instance, and fellow sports fans on Twitter in the latter instance, obsessing and working themselves into a lather trying to guess what would happen.
My own approach was, instead, to worry about now rather than about the future. If the only way I know how to teach suddenly gets yanked away and replaced by something I've actively avoided my whole professional life, I'll deal with it when it happens (and I am). If a diversion and obsession that serves as an important source of joy and, yes, distraction from the insanity swirling around us daily evaporates, I'll figure it out when it happens (and I am).
The reason why Jesus said not to worry about tomorrow is because worry creates fear, the worst possible motivation for any decision or action. The reason the Stoics advised against wasting energy on things we can't control is because doing so creates frustration and uncertainty, which also foster fear. How should we deal with the Coronavirus? Live our lives. Listen to people who know what they are talking about and act accordingly. Don't speculate and worry about things that are the responsibility of people way above our pay grade. Trust our ability to adapt, adjust, and conform to quickly shifting realities on the fly. And above all, don't be afraid. It's a waste of time and energy. And Jesus said not to.