Nine years ago today, I started this blog. The last three and a half of those years have been here on Patheos. During a sabbatical eleven years ago, I began writing in a personal, non-academic essay style that was a sharp break from the academic writing that I had been doing (because I had to) for twenty years. I liked writing in this new way, found it both therapeutic (in a spiritual practice sort of way) and stimulating, but had no idea what do to with the essays that began to accumulate.
I shared them with friends, who invariably said "you've got to get these in print," but I knew that no self-respecting academic journal or publisher would consider such material from a person whose "best sellers" (not) to date had included books like Foundations of Cartesian Ethics and Weaving the World: Simone Weil on Science, Mathematics, and Love, and articles such as "Cognitive Science, Naturalism, and Divine Prototypes" and "Ockham and Skepticism: The Intuitive Cognition of Non-Exis­tent­s." What to do?
Fortunately, one of the friends with whom I had been sharing my essays occasionally is the former editor of Christianity Today; he has his finger on the pulse of non-academic publishing. He told me that no publisher would bite on a collection of essays such as I was writing without first being convinced that there was an audience for them. The best way to establish evidence of such an audience, he said, was to start a blog—although he quickly added that he would never do such a thing himself. Neither would I. "F__k," I thought. I never read blogs, which struck me as the most narcissistic of all forms of writing. "Shit," I thought, knowing that the last thing I needed to introduce into an already overwhelming schedule of teaching and administration was blog writing.
Still, I felt that these essays might be for more than my family, friends, and me. So reluctantly, a few months after my conversation with my friend, I decided to give it a shot. I told Jeanne that I would blog until it became just another damn thing I had to do, which I figured would happen within a few weeks or months. Nine years later, with over thirteen hundred posts, well over 1.5 million words under my belt, and thousands of visitors to my blog per month, I'm still going.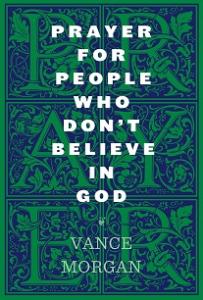 And by the way, my friend was right—two books rooted in material in my blog have been published in the past four years. In no particular order, here are a few things I've learned—mostly by trial and error—along the way about blogging.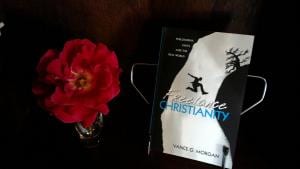 Make it a habit. The first piece of advice that every successful writer offers is that the key to becoming a better writer is to write. Regularly. Habitually. Anyone who waits for a moment of inspiration to start writing will never start writing. Set a schedule for how often you want to post on your blog—once a week? Twice? More or less than that? Then stick to that schedule. I post three times per week. That means I cannot go more than a day or two without paying attention to my blog—which means writing. Make it a priority, not something to do in "down time."
Have something to say. Be clear about why you are doing this. Although I am now an experienced blogger, I seldom read blogs—primarily because many blogs are simply stream of consciousness meanderings. I am very clear about the overall theme of my blog; when I wander too far from it, my regular readers let me know. For example, one of my Facebook friends is a gatekeeper for a large progressive Christian Facebook page. I send her my newest blog essay three times a week for her consideration right after posting it on my site. She almost always shares it on her sites within a few hours; if she doesn't, this tells me that in this particular essay I have wandered a bit from my blogging mission. Sometimes I do it intentionally, but I always appreciate the feedback.
Experiment. For the blogger, everything is possible material for an essay. Once you have established what your blog is about and who it is for (see above), you'll find that everything is relevant. My essay writing hero (and the inventor of the essay literary genre), Michel de Montaigne, put it this way: "I take the first subject that chance offers. They are all equally good to me. And I never plan to develop them completely." I have tried to take all of this to heart. Once I learned that a blog essay is not a philosophical argument, I was free to explore and experiment. I want my blog to invite people to think, not to tell them what to think.
Be patient. I suspect that my blog was read by only my family and a handful of no more than a few dozen friends for the first few years of its existence. This is why you need to be writing for yourself, not for others. Don't get me wrong—I am as obsessed with my blog numbers as any writer is. I rejoice when a post catches fire, and I am bummed when it doesn't. But if you have something to say, people will find you. What I used to think of as an extraordinary week or month in terms of traffic is now a slow day or week. Blogging is like the parable of the sower from the Gospels—you throw it out there, and occasionally it lands in the right place.
Give them what you want, not what they want. Take control. The best piece of writing advice I ever read was from Anne Lamott: "Write what you would love to find." Write for yourself, in other words. You'll be surprised to find out how many other people love to find the same things as you do. To commenters on my blog who suggest that I should have written about (fill in the blank) instead of what I wrote about, I always suggest that they should start their own blog. Someone once asked me in my early blogging years who my target audience is. I surprised myself by saying "I'm writing for people like myself." But it's true. Don't write for someone else—write for yourself. If it is meaningful to you, it is likely to be meaningful to others as well. And remember, you get to set the tone for your blog. Will you tolerate rudeness from your commenters? Self-righteousness? Misogyny? Racism? Remember that this is not a democracy—you are in charge. Feel free to throw people out of the discussion.
You don't need to respond to every comment. This wasn't a problem in the early months of my blog—I didn't get many comments. Once things began to take off and I started getting lots of comments, I thought that I had to respond to everything. I learned that I don't. First, I don't have the time—I have a day job, after all. Second, some of the best conversation threads I've ever seen on one of my blogs was between two or three commenters who started talking to each other without my interaction or interference. That's the kind of thing I'm always hoping for in my classes. I've learned to hope for it on my blog as well.
Temper expectations. Blogging is a humbling experience. Posts about your dog or the tree in your front yard, accompanied by the right picture, will always attract more traffic than a post filled with your most profound insights. Don't take it personally. Remember the parable of the sower—you're throwing seed out there and hoping that it will occasionally land in the right place. A helpful thing for an academic who blogs—a person like me, in other words—is that a blog gets your writing out into the world much more effectively than anything in hard copy is ever likely to do. I estimate that more people read my blog in one month than have read all of my published books and articles combined.
It's been an adventure these past nine years, and I hope the adventure continues for several more. Thanks for your support and for reading!