So here we are, a year and a half since Donald Trump was elected President. It seems like an eternity—time apparently only flies when you are having fun. Since November 2016, there has been no end of unsolicited advice from all parts of the political and religious spectrum for those who, as I, have struggled both to process what has happened and, more importantly, how to approach the days, weeks, months, and years ahead. I have, for instance, been told "You lost, so stop whining and deal with it!" (as if principled resistance and whining are indistinguishable), as well as "Why don't you give him a chance? It may not be as bad as you think" (You're right—it's worse).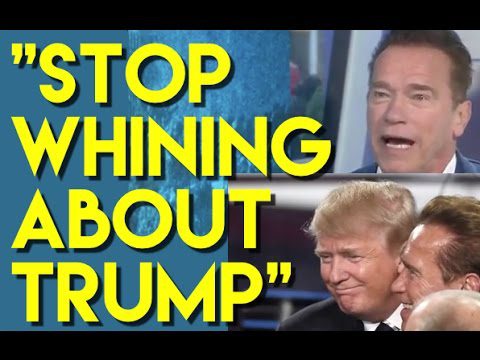 But the response that has disturbed me most is one from fellow Christians, both those who voted for Trump and those who did not. "I just fall back on believing that God is in control and that things will work out according to His plan." I used to hear that sort of thing a lot when I was kid as a response to or explanation of any number of disturbing developments. I didn't buy it then, and I still don't.
As much as I want to take a hiatus from the insanity that seems to accompany the Trump administration's efforts on a daily basis, I have found that the courses I teach regularly won't allow it. As I reread a talk by William James in preparation for class in my American Philosophy course, for instance, I found James discussing an issue that has arisen frequently over the years in my classrooms with students: for many persons of faith, the whole purpose of religious belief is the apparently attractive, but elusively vague, state of "comfort." "It comforts me to believe in God," someone will say, without specifying whether this comfort is a fuzzy hope about an afterlife, a sense of solidarity created by hanging out occasionally with people with similar beliefs, or a warm emotional attachment to believing that "it will all work out right in the end." William James calls this theistic attitude "trust in the Absolute," and faces it head on.
What do believers in the Absolute mean by saying that their belief affords them comfort? They mean that since in the Absolute finite evil is "overruled" already, we may . . . without sin, dismiss our fear and drop the worry of our finite responsibility. In short, they mean that we have a right ever and anon to take a moral holiday, to let the world wag in its own way, feeling that its issues are in better hands than ours and are none of our business.
There have been a number of times during the past several months when I have been tempted to take such a moral holiday. But if there ever was a time when persons of all faiths should not take a break from being on the moral front lines, this is it.
Pragmatist philosophers like William James often talk about the "cash value" of an idea, suggesting that the "truth" of an idea or belief is to be judged not by whether it matches up correctly to some objective fact of the matter, but rather by considering to what extent the idea or belief "works" or actually makes a difference in one's life.
Any idea upon which we can ride, so to speak; any idea that will carry us prosperously from any one part of our experience to any other part, linking things satisfactorily, working securely, simplifying, saving labor; is true for just so much.
The radical nature of this reinterpretation of what it means for something to be true becomes obvious when applied to faith and religion. In what does the truth of the theist's "I believe in the existence of a good God" reside? Not in the comfort provided by believing that such a being actually exists in a heaven beyond the reach of human investigation, but rather in the difference this belief makes in the believer's day-to-day life. Where the rubber of faith hits the road of real life, comfort is a scarce commodity. What matters is what my faith causes me to think and do in what William James calls "this real world of sweat and dirt," noting that the services of the divine are needed not in a heaven "out there" somewhere, but "in the dust of our human trials."
The fundamental problem with the attitude that "God is in control" or "We may not recognize it, but God has a plan" is that, for those of us who profess the Christian faith, we are God's plan. Taking a moral holiday by wrapping ourselves in the platitude that God knows what God is doing is to deliberately ignore what the gospels tell us over and over again. We are the salt of the earth, we are tasked with caring for those who fall through the cracks, we are the way that God gets into the world. When those in power enact policies that harm the very persons for whom God cares the most, it is our responsibility to speak truth to that power in words and actions.
One of the ways that persons of faith often engage with the surrounding world is through prayer, which makes Colbert I. King's opinion piece "Should we pray for Trump?" published in the Washington Post less than a month after Trump's inauguration of particular interest.
Washington Post: Should we pray for Trump?
King reports that Russell Moore of the Southern Baptist Convention advises us "to pray that Trump's presidency is a 'great and good one' and that he flourishes in the civil arena," while the bishops of the African Methodist Episcopal Church have concluded that Trump's policies are "clearly demonic acts." Quoting the Apostle Paul, the bishops advise their congregations to wrestle against "the rulers of the darkness . . . [and] spiritual wickedness in high places." King himself says that his "humble prayer is that the President of the United States gets help," similar to my wife's prayer at the time that "the damaged four-year-old inside the President's adult body will be healed." I'm not sure what sorts of prayers she is saying, if any, for the President these days.
My own experience over more than sixty years with persons who pray reveals that prayer often becomes a way for persons of faith to take a moral holiday. Throwing a few words, formulaic or improvised, heavenward might seem to satisfy the person of faith's obligation to engage with a world in which it often seems beyond our capacities to make a difference. But we are instructed by the Apostle Paul to "pray without ceasing," indicating an engagement and activity that goes far beyond a few set pieces offered at specified times. My own relationship with prayer was tense and fraught my whole life until I realized that prayer is not an activity—it's a state of being. It's an attitude that, for me, means asking How do I bring the best of me, the divine that I know is my deepest me, into this day, this class, this essay, this conversation? What does the divine in me have to say about policies and decisions at the highest level of government that are an affront to what I believe God wants for all human beings?
"I trust that God knows what God is doing" is simply a platitude and an escape, until I realize that when it comes to God's engagement with the world, I'm it. We're it. This is how God does it. Jesus loved the unlovable, healed the sick, challenged the powerful, and eventually paid the ultimate price for not taking a moral holiday. As Dietrich Bonhoeffer, who knew something about putting his life on the line, wrote: "Living confession does not mean the putting of one dogmatic thesis up against another, but it means a confession in which it is really a matter of life or death." Lives are at risk—don't go on holiday.