I received the welcome news this past week that my forthcoming book, which has been at the publisher for a few months patiently waiting in the editorial queue, has passed editorial muster and has been passed on to the typesetters.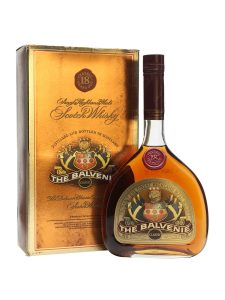 As my editor told me in the email, "things are rolling now," rolling quickly enough that I might be holding a hard copy of the book by the end of May, early June at the latest. This will be my fourth book; when compared with other great events in a life–the birth of one's children, great sex, eighteen-year-old Balvenie neat, the Boston Red Sox winning the World Series, the Patriots winning yet another Super Bowl, getting your first tattoo–nothing beats seeing your book in print for the first time.
The forthcoming book is what I have to show for my 2015-16 sabbatical, along with a still occasionally sore ankle that I broke while on a sabbatical bike ride. The email from my editor reminded me of a dinner that I had with Jeanne at P. F. Chang's in March 2015, just a few months before the beginning of my sabbatical. "This thing better have good news in it," I said as I unwrapped my P. F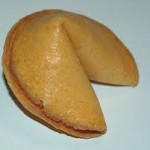 . Chang's fortune cookie at the end of dinner. And it did.
You will receive your heart's desire
"Great," I thought. "I wonder what the hell that is.
It had not been a good day. That morning I had received a rejection letter from the ##### Foundation to whom I had applied for sabbatical funding the previous fall. In typical rejection letter style, I was informed that "We received 76 applications and awarded 10 grants. The quality of the grant proposals made the work of the selection committee challenging indeed. I regret to inform you . . . blah, blah, blah and so on." T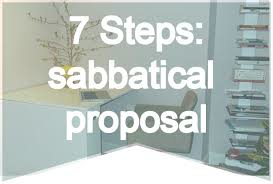 his sucked big time because of the two funding proposals I had sent out, this was the one I thought I had the much better shot at. Two weeks later, the other funding place rejected me as well.
I do not handle rejection well—not that I've had a lot of it in my career. I have never been an adjunct professor. Both of my teaching positions have been tenure track. Both times that I actually got an on-campus interview, I got the job. My ascent of the tenure and promotion ladder had only one easily correctable glitch. I have spent the past twenty-two years teaching at the same college, loving every minute of those years (or at least 95% of the minutes). Three books, a number of articles, a teaching award, two significant administrative posts—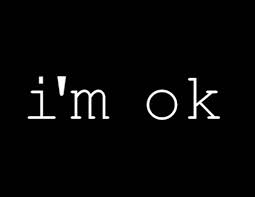 I'm not writing this to impress anyone, but rather to illustrate my inner dialogue every time I do get rejected. I immediately start trying to convince myself that I'm really okay, despite the fact that the ##### Foundation did not deem my sabbatical project worth spending a dime on.
These are the times when I am grateful both for my training in classical music and for being forced to memorize lots of verses from the Bible in my growing up years. As soon as I read the cookie's promise that I will receive my heart's desire, my memory tapes started playing a song I don't believe I had thought of in years, perhaps decades. It is a solo from Felix Mendelssohn's oratorio Elijah, with the seemingly appropriate (but very difficult to actually do) title "O Rest in the Lord." I hate it when this happens, because the last thing I felt like doing that day was waiting or resting. My heart's desire was to have funding for my sabbatical project, and what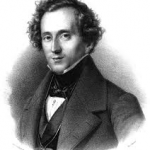 I considered to be my most likely source of that funding just said "thanks for playing, but no." So "rest in the Lord, wait patiently for him, and he shall give thee thy heart's desires"? Whatever—I don't think so.
Mendelssohn's Elijah is a dramatic musical treatment of various episodes from Elijah's life as described in the Jewish scriptures, including his getting to ride in a flaming chariot to heaven once his prophesying work was over. In Part One of the oratorio Elijah has one of the greatest and most spectacular successes any prophet of God ever has or will experience. In a high stakes contest with the prophets of Baal on top of Mount Carmel, God has shown up in impressive fashion, as Elijah calls down fire that consumes the sacrifice, the wood on the altar, the stones that the altar is made out of, and the water surrounding it.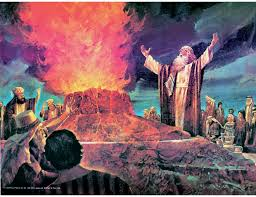 All this after five hundred prophets of Baal failed to arouse even a spark or a whiff of smoke out of their god after hours of praying, chanting, dancing, and self-mutilation. The people fall on their faces and cry "The Lord, He is God! The Lord, He is God!" In the exhilarating glow of spectacular success, Elijah has the five hundred prophets of Baal taken down the mountain to a brook and executed.
But then King Ahab reports to his wife, Queen Jezebel—a woman who in terms of evil and just plain nastiness puts Lady Macbeth to shame—what has happened to her prophets and everything changes. Jezebel sends a message to Elijah saying "So let the gods do to me, and more also, if I do not make your life as the life of one of them by tomorrow about this time."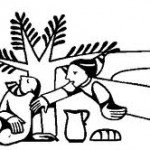 By the beginning of Part Two, Elijah is fleeing for his life into the wilderness. Exhausted, he eventually collapses into a fetal position under a broom tree and has a classic drama queen moment: "It is enough; now, O LORD, take away my life, for I am no better than my ancestors." And for once, God does something practical. While Elijah sleeps, an angel makes him breakfast; when Elijah stirs, the angel serves him the meal, then entertains him by singing a lovely setting of Psalm 37—which three thousand years or so later makes it into Mendelssohn's Elijah as "O Rest in the Lord."
Mendelssohn's text rearranges a few of the verses from Psalm 37, but captures the point perfectly. For those who are fretting and stressed about what the future holds, the Psalmist provides a set of simple promises.
Take delight in the Lord, and he will give you the desires of your heart.
Commit your way to the Lord; trust in him, and he will act.
Be still before the Lord, and wait patiently for him;
Do not fret over those who prosper in their way,
Over those who carry out evil devices.
Although this text is steeped in a religious perspective that I became familiar with before I learned to walk, the Psalmist's advice sounds remarkably like what the ancient Stoics tell us—be clear about what is in your control and what is not. Don't waste energy trying to control the latter and create your moral and spiritual home out of the former. What I can control is how I will respond to what the largely uncontrollable world hands me—disappointment, dashed hopes, unexpected opportunities, and a hell of a lot of the mundane, daily grind. The verbs in Psalm 37 are telling: trust, commit, be still, be patient, don't worry, and take delight. These are the core of a life of centeredness and peace—something available even when things don't go my way.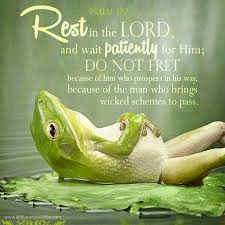 As I venture into the last third of my years on earth, I realize that I have often received my heart's desire, and it almost never has been what I would have predicted. That day two years ago at P. F. Chang's, I did not even know what my heart's desire was–I just knew that what I thought it was had just been shot down. As it turned out, I stayed home for my sabbatical year, spent more time with Jeanne (who happened to be unemployed and therefore home as well) than I have in years, cultivated my new bicycling obsession, got a tattoo,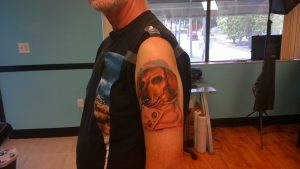 planned several new courses, recovered from a decade of intense administrative work, and wrote a book. You can't make this stuff up, nor can you predict it–so "rest in the Lord" might be pretty good advice after all.