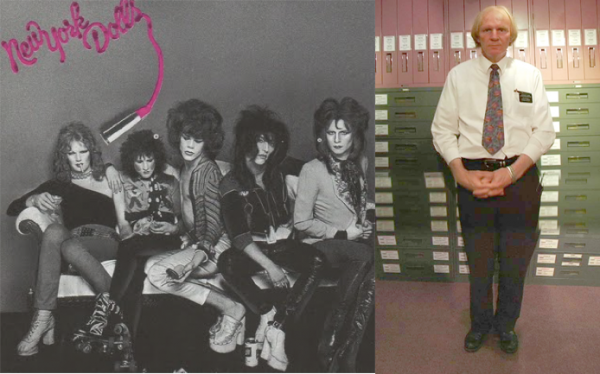 WINNERS:  Congratulations to David Stewart, Mark Martin, Annamarie, Mary Seaux, and Tracy Hall Jr!  You will be notified via e-mail!  This contest is officially closed, but keep coming back to this blog for more exciting giveaways!
A certain movie  caused a little scandal at our church several years ago.  No, it wasn't racy or lewd or political, it was…  well, it was about Arthur "Killer" Kane, bass player for the New York Dolls.  The New York Dolls are a rock band, formed in 1971, and influence much of what we know as punk rock, including the Ramones, Blondie, Television and Talking Heads.  Their story is like any you've seen on VH1's Behind the Music, because – like many bands — their trajectory could also be titled, "How Not To Survive Fame."  In fact, their original drummer didn't outlast the group's first British tour, the next one died of drug abuse, and their founding guitarist died of drug excess.  Lead singer David Johansen came out best, by transforming himself into Buster Poindexter (who sang "Hot Hot Hot"), and starring in "Scrooged" with Bill Murray.
Kane, however, the subject of the movie, fell from the third floor of a building.
The movie begins with Kane as 55 year old, has-been rock star in California. While he was recovering from his fall, however, he encountered two Mormon missionaries and converted to the faith.  Yes, Arthur "Killer" Kane became a member of the Church of Jesus Christ of Latter Day Saints and ended up working in one of the church's genealogy libraries – the Family History Center in Los Angeles. Kane's transformation is emotionally jolting. In one frame he's a trashy cross dressing punk glam rocker, in the next he's a librarian in a short sleeved 60/40 blend button up.
When Kane gets the chance for a reunion with the remaining members of the band – something he'd dreamt of doing for years – he's both thrilled at the opportunity and terrified of facing his past.  After 30 years, he packs his bags and heads off to be a part of the 2004 Meltdown Festival in London.
After he leaves, one of his fellow Mormon librarians says, "I can't believe I know a rock star."
The movie is not about Mormonism, though the faith element of Kane's life caused many conversations among us at church. In fact, the film doesn't play up Mormonism, nor does it treat the faith ironically.
A movie that involves Mormonism that isn't hysterical or preachy?  Yeah, that happened.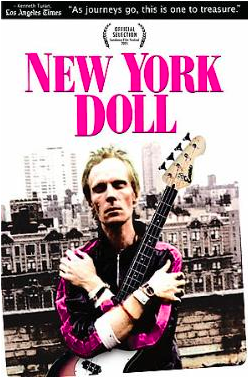 The filmmaker pulls off the unthinkable – he just tells a story.  This results in a touching, poignant, hilarious, gut punch of a film.  The film debuted in 2005, before Gov. Romney surged to the top of the GOP ticket, but is being re-released (with a few added extras) through a new online tool called PUMit.
Buy it here in an HD version for $2.99, for three viewings.
We're giving away five PUMit versions as well, to the winners of our New York Doll giveaway!
HOW TO ENTER:
Simply leave a comment below for your chance to win.  We'll randomly select a winner on October 23.  Not only will you be entered for a chance to win the movie, you'll also receive a free Faith and Family Channel e-zine every week with more exciting giveaways!  No purchase necessary!