On Sunday morning, October 19, 2015, an unnamed police officer found my friend Corey Jones broken down on the side of the southbound ramp onto I-95 in Palm Beach Gardens, Florida. It was approximately 3:15 in the morning when the officer shot and killed Corey.
Someone who doesn't know Corey would instantly wonder, "What was he doing out that late at night?" Those of us who knew Corey didn't have to wonder. We knew. He was headed back from a gig doing what he loved: playing drums.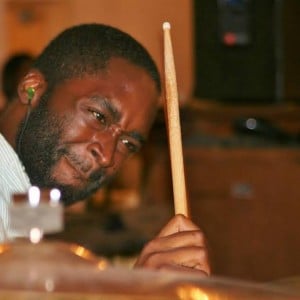 Corey's car broke down, and he called his brother telling him that he would need a tow. That was the last time his brother heard from him. Nearly 15 hours later, the Palm Beach Sherriff's Department came to the family home and informed them that Corey had been shot and killed by police.
Everything I am repeating to you is through family/friend sources. I reached out to the Palm Beach Gardens police department directly. My encounter was less than pleasant. More important than that, they refused to give me any information. Today I learned that they have yet to give the family any details about what happened. In fact, they haven't officially released Corey's name as the victim. It's only through family sources that we have confirmed his identity.
Yesterday when I found out Corey had been shot and killed by a Palm Beach Gardens police officer, I was able to keep it together because I went into investigative mode. I wanted to know what happened. I made phone calls, spoke with mutual friends, reached out to the family, contacted the police department, and began getting my thoughts together about what I would say on my broadcast this morning. I felt uneasy because my initial reaction wasn't to cry; it was to get to work.
However, in the 10-minute window prior to the show, someone Tweeted me Corey's name in a hashtag: #CoreyJones. This I was not ready for. I wasn't ready to see someone I knew, someone I worked with, and someone I considered to be a friend in a hashtag.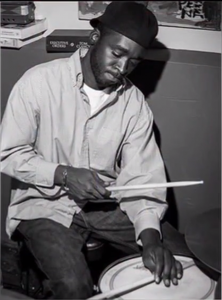 When I saw his name behind a hashtag, the reality of every story of police shootings over the past year weighed down on me so heavily that all the work in the world could not distract me from the realization that someone I knew had been taken away from us by the very people deputized to protect and serve us.
It shocks you into the reality that police shootings are not an abstraction. They aren't "things" that happen "over there" in that small city that you've never been. They don't just happen to people whom you don't know but with whom you wish to stand in solidarity. It happens to all of us. It happens to our friends. It happens to our family.
Corey Jones loved God, his family, and his music — in that order. I hired Corey to play drums for me while I was serving as the Director of Music at St. John Missionary Baptist Church in Boynton Beach, FL. He wasn't just an employee; He was a friend. I played alongside Corey for almost a year–every single Sunday. He was the guy I could always count on! He was kind-hearted, thoughtful, soft-spoken and dedicated.
I can't tell you exactly what happened, but I can tell you Corey was a good man. No matter what follows in the news, Corey loved God, his family, and his music– in that order.
I don't know what happened. I cannot assert that this shooting was unjustified because they haven't told us anything whatsoever. But what I do know is that this story repeats itself across the country entirely too often. This year-to-date, American police officers have killed 921 citizens. Corey was number 920. Think about that.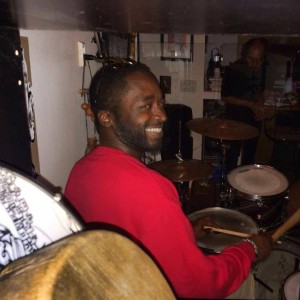 When the police turn someone you know into a hashtag, you no longer have the luxury of saying "this could have been someone I knew" because it has happened so often that it has now happened to someone you know. You no longer have the luxury of trying to identify with someone else's pain because the pain becomes your own and that of all your friends who knew and loved the deceased.
When the police turn someone you know into a hashtag, the horrible comments online and defamation of character that is far too often the standard operating procedures in incidents like this cut you deeper because you knew the victim. Despite what anyone tries to portray them as, you knew them.
My prayers, thoughts, and deepest condolences go out to the Jones and Banks family of Boynton Beach, Florida. Corey was not only an amazing drummer he was an amazing young man.
Here is a clip of Corey playing drums behind Gospel recording artist, Tye Tribbet.

*** I get paid for every click on this blog. I will not profit off of my friend's death. Every penny earned from this post will go directly to the family to use however they see fit. ****
All of the images in this post were taken from Corey's Facebook page.