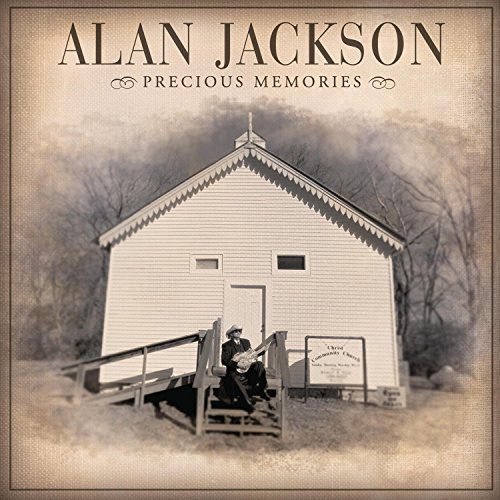 Previous entries in my "Best Things" series have focused on online content, particularly Swedenborgian content (mostly because I'm hoping to highlight things people don't know about, and Swedenborgiana tends to fall into that category). I'm branching out in this entry – rather than online resources, I'm highlighting three music albums that everyone should know about, and one of them (to my knowledge) has no Swedenborgian connections at all.
Precious Memories by Alan Jackson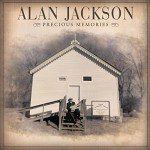 OK, maybe this album doesn't quite qualify as "little known," since it's a platinum record. But I suspect there are lots of people who might love it but have never listened to it because they dislike mainstream country music, and Alan Jackson is a mainstream country artist. This album isn't really a country album, although it does have a country flavor. It's a collection of old-time gospel hymns like "I'll Fly Away," "Softly and Tenderly," and "How Great Thou Art."
What makes this album stand apart from thousands of others containing the same songs is that Alan Jackson manages to present these songs simply, beautifully, and creatively. That's remarkably rare. It's easy to find less professional recordings that present hymns simply, sung by a decent choir, but they're often pretty wooden. On the other hand, professional recording stars – both secular and Christian – tend to overproduce the songs, adding unnecessary layers and key-changes and vocal embellishments. You don't find that here – it's simple guitars and pianos and organs and soulful voices in beautiful harmony. It's great.
Liturgy by Bar Scott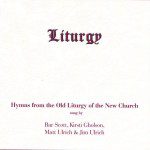 This album might have a fairly narrow niche audience, but I fall squarely into it. It's a recording of hymns from the old General Church of the New Jerusalem hymnal (many of which are included in the newer editions of the liturgy / hymnal, but some of which have been left out). Four-part harmony, a piano, and a high-quality recording – it's good stuff. I've grown up singing and hearing these hymns; they are church for me, deep in my bones. The album is a gift for people like me. But to a large extent the power in these hymns and arrangements is universal; whatever your background, for example, "Father All Holy" is simply a beautiful song.
Seven Days by Human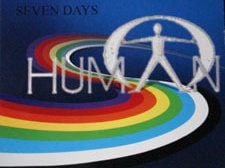 While still being worship music, this album is otherwise in an entirely different genre from either of the first two. "Human" was the project of my friend Jason Schnarr, who died in 2010. Jason poured himself out into creating this music, an alt-rock reflection on the deeper meaning of the seven days of creation in Genesis as explained in Arcana Coelestia. In this deeper sense, the days of creation describe the way that an individual is reborn: beginning with a dim awareness of the light of truth; gradually living in that truth and putting down roots and coming to life; and eventually being remade into the image and likeness of God, truly human.
The music and the lyrics on this album combine to walk the listener through a sense of re-creation. I love the whole thing, and it should really be listened to as a whole, but my favorite track is probably the first one. There's something about the way Jason's voice emerges from the discord of the opening (which on the CD exists as a much longer hidden track) that stirs something inside me every time I listen to it. It's hard to put into words, but the song feels like opening my eyes.