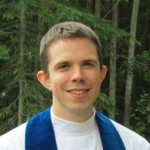 Rev. Coleman Glenn is a New Church (Swedenborgian) minister. Currently he serves as assistant chaplain and assistant professor at Bryn Athyn College, as well as religion teacher at Academy of the New Church Secondary Schools.
Rev. Coleman Glenn was ordained into the ministry of the General Church of the New Jerusalem in May of 2009. After serving as pastor of the Dawson Creek Church of the New Jerusalem in Dawson Creek, BC, he moved with his family to the opposite side of the world in July of 2014 to serves as associate pastor at New Church Westville in Westville, South Africa. In May of 2016, his wife Anne Grace was diagnosed with neuroendocrine tumors, and the family moved back to Bryn Athyn, PA. He and Anne Grace occasionally post on their family blog with updates on life. He can be contacted at coleman [dot] glenn [at] gmail [dot] com.
About this blog (and the name of it in particular): in New Church (AKA Swedenborgian) theology, good and truth (or love and wisdom) are the essence of God, and everything in the universe has its origin in good and truth. That gives this blog a pretty wide range, since everything in the universe falls under the umbrella of its title. Mostly, it contains Coleman's scattered thoughts on theology, pastoring, culture, and bits and pieces of his own life.
Header image courtesy of Robert Strickland on Flickr via CC license