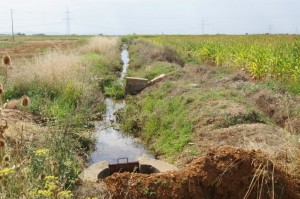 I almost passed it by.
When the offer came in January, I was too busy teaching college writing. Too busy mentoring a student group. Too busy reading for three book clubs. Too busy writing for a blog. Too busy marketing my memoir. Too busy caring for my family, cat, and home.
Maybe I could do it in the summer. More realistically, maybe in the fall.
But the director of the Mental Health Ministry persisted. She described the new program she envisioned at Seattle's Saint James Cathedral and hoped I'd facilitate: a weekly creative writing workshop for people suffering from painful life events—the death of a loved one, the loss of a job, the effects of abuse, disability, or disease. A workshop where participants could share their stories, order their thoughts, release repressed emotions, begin to heal their grief. A workshop starting February sixth.
To be honest, the prospect was intriguing. For years I'd longed to teach creative writing, something I'd earned a masters degree in, something I'd done when I taught high school. How I'd loved teaching teens to write their stories. Doing so had been more priceless than rubies, more rousing than sunshine, more comfortable than fleece.
The high school students and I became close through our writing endeavors—reading, critiquing, affirming, revising until the stories sang. We became a community of colleagues, one that delighted and fulfilled me, one I hadn't found a substitute for in the six years since I'd lost that job.
Maybe the cathedral writing group could fill the chasm in my heart that loss had cleaved. But at the time the opportunity was offered, I was overextended, my days packed with obligations from which I couldn't extricate myself.
Maybe in the summer. Maybe in the fall. The timing simply wasn't right to make my way to Saint James.
In fact, I'd just made my way to Saint James, although in a very different manner, one not involving teaching in Seattle, but instead perambulating Spain.
El Camino de Santiago—The Way of Saint James—is a pilgrimage to Santiago de Compostela, where according to tradition, the apostle James the Greater is interred. Each year 200,000 pilgrims walk there on a variety of routes. The most travelled is 500 miles long and starts five miles from the Spanish border in the Pyrenean foothills of France, but some pilgrims walk from farther points—Paris, Rome, Munich—others from spots nearer Santiago—Burgos, León, Samos. Last September my husband and I joined them, trekking 200 miles from León.
Walking the Camino is a metaphor for living life. Head sheathed from blazing sun, blisters burning in boots, back bent under heavy pack, to succeed you have to strip possessions to essentials—a single change of clothes, a sleeping sheet and toothbrush, sunscreen and a pair of sturdy shoes—and you have to limit each day's tasks to a necessary few—walking scores of miles, eating, washing underwear, bathing, sleeping, repacking your bag.
With little to distract you on the way but the crunching of your soles on gravel and the susurration of your breath, you synchronize with an inner rhythm you likely never realized you possessed. That rhythm hypnotizes you. You become so high on endorphins, fresh air, exhaustion, that your mind seems to detach from your body, rise above your head, and hover in the ether, enabling you to observe yourself.
You learn that the mistakes you make on the Camino mirror are those you make generally in life. And you begin to understand how to avoid them.
Or so it was for me. Take, for example, our first day, when we walked from León to Hospital de Órbigo, a distance of twenty-three miles, a trek of ten hours.
We began early in the morning on Puente Río Bernesga, a Roman bridge that spans a river running through the outskirts of León. After winding through the city suburbs, we came to the open countryside known as the Páramo Leonés. The topography of this region is one of the flattest in Spain, having been generated by alluvial deposits millions of years ago. Hot, dusty, desolate, these dry grasslands bereft of trees and breeze extend as far as you can see.
By the time we'd walked six hours on the trail, my skin was sunburned, my tongue was parched, my legs and back were collapsing. I wanted to quit the Camino. But suddenly we came upon a cornfield traversed by an irrigation channel that brimmed with brightly babbling water. It looked to be everything I needed, a perfect oasis edged by wildflowers, buttressed by a low stone wall, and shaded by a broad Holm oak.
"Mark," I said to my husband. "I need to sit and rest."
He looked at his watch. "It's not time yet. Half-an-hour more. You can do it. It's only two thirty."
He was right. We'd scheduled our break for three o'clock. So I heaved my pack higher on my shoulders, grunted, and trudged on.
A mistake I often make in life.
Thirty minutes later, we took our break, the oasis far behind us. Squatting on a dusty roadside in the scathing sun, lizards darting over my boot-tips, flies buzzing round my head, I sipped some water from a plastic bottle and pictured the verdant spot we'd bypassed. I began to cry.
This is why I decided to teach writing at Saint James beginning in the dead of winter. No, the timing wasn't perfect. But if I had waited I'd have missed the chance to do work that's proved delightful. If I'd delayed I'd have missed becoming part of a group that's growing close. If I had passed it by I'd have missed an oasis that's refreshed me for my other tasks.
Once a man met Jesus on the way to Jerusalem. Jesus said to him, "Come with me," but the man said, "Let me first go bury my father."
I hope the man avoided that mistake.
When you encounter an oasis on the way, stop and set down your pack.
Jan Vallone is the author of Pieces of Someday: One Woman's Search for Meaning in Lawyering Family, Italy, Church, and a Tiny Jewish High School,which was released in December, 2013, and has won the Reader Views Reviewers' Choice Award. Her stories have appeared in The Seattle Times, Good Letters, Faith & Values in the Public Square, Catholic Digest, Guideposts Magazine, English Journal, Chicken Soup for the Soul, and Writing it Real. She teaches writing and literature at Seattle Pacific University.