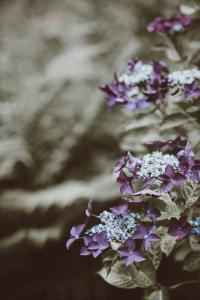 Barbara Brown Taylor is an Episcopal priest, teacher, and author of thirteen books, among them the memoir Leaving Church and the New York Times–bestselling Learning to Walk in the Dark.
From 1998 until her retirement last year, Taylor held an endowed chair in religion and philosophy at Piedmont College. She has also served on the faculties of Columbia Theological Seminary, Candler School of Theology, McAfee School of Theology, and the theological studies certificate program at Arrendale State Prison for women.
Taylor has been recognized by Baylor University as one of the most effective preachers in the English-speaking world and included on Time's annual list of the One Hundred Most Influential People. In 2015, she was named Georgia Woman of the Year.
Apart from these honors, Taylor is distinguished by an elegance of thought and depth of soul befitting a spiritual sage. For decades she has brought theology down to earth, embodying a vision that hallows the ordinary and regards the face of each person as one of the possible faces of God.
Taylor is a master rhetorician whose work confirms that the simple act of bearing witness can be high art. "It is enough," she writes, "to discern the limits of what is sayable and then to pour our energy into saying it as economically, as courteously, and as reverently as we can. When we stop talking, it is not because there is no more to be said. It is because the unsayable wishes to be said, and the only language for saying that is silence."
Taylor's fourteenth book, Holy Envy: Finding God in the Faith of Others, forthcoming from HarperOne, is about the experience of teaching world religions to liberal arts students in rural Georgia.
The following is an excerpt from Barbara Brown Taylor's interview with Isaac Anderson in the latest issue of Image (#97).
Image: What are the joys or challenges of exploring faith for readers who belong to religious traditions not your own or who identify as nonreligious?
BBT: Most of the diversity in my audience is Christian diversity, but it's true that I have a few Jewish readers and more than a few who do not identify as religious. Either way, I proceed on the assumption that what we have most in common is not our religion (or our spirituality) but our humanity.
When we are hungry, lost, or ill, our world views don't seem to matter very much. We will accept help from anyone who offers. When we come together to celebrate or mourn something that has happened in our community, it doesn't seem to matter whether someone is wearing a hijab or a cross.
One of my favorite things to do when I get home from a long flight is to stand around international arrivals watching people from all over the world come through the doors to where their loved ones are waiting to greet them. Watching their faces reminds me why I love being alive. It also reminds me that the truest thing about being human—the thing deepest down in us—is not sin but the divine image.
Happily, this truth coincides with a central Christian teaching, which is the importance of incarnation. The Christian reverence for the body—the neighbor's body, the leper's body, the orphan's body, the Christ's body—the clear charge to care for the incarnate soul gives me all the permission I need to write about being human without feeling as if I am not sounding religious enough.
The nicest thing anyone has said to me lately is that he liked the way I spoke of the sacred without the usual vocabulary. At the same time, I know I have lost readers because I do not use that vocabulary often enough for them.
I have also lost friends—mostly clergy friends, who are still working so hard to preserve traditional Christian language in their conversations, sermons, blogs, and books.
That project once interested me very much. When I was fresh out of parish ministry, I wrote a small book called Speaking of Sin in which I, too, worked hard to redeem words such as "sin," "repentance," and "salvation" so that they remained lively words in the Christian vocabulary. I still think that's important, especially for people who are still reading the Bible or still going to church.
The problem is that once I left parish ministry I met a whole lot of people who were doing neither, and who heard the language of faith as insider language meant chiefly to exclude them. At that point, preserving the words became less important to me than being in relationship with people who were put off by the words, but who were still drawn to the reality behind them.
Image: It seems that leaving parish ministry freed you to write differently in this respect.
BBT: That was so long ago now that I barely remember, but yes, it must have. The hardest change for me to get used to was moving from what you might call public truth (in which I spoke on behalf of a local religious community) to private truth (in which I spoke only for myself).
When I first started speaking only for myself, it was like driving on a winding mountain road with no guardrails. They had been there so recently—the texts, the liturgies, the congregational mores that had kept me on track—and then they were gone. I was scared of driving that road for a while, afraid of what I might say and where it might take me.
Eventually I discovered that the absence of guardrails made me a better driver.
Once I stepped out of the pulpit, I also felt free to pursue a broader range of themes. I wrote about the goodness of the body (sensuality!), the sanctity of creation (pantheism!), and conflicts with church teachings (heresy!)—topics I might never have spoken of in church since I saw my job as supporting the apostolic faith and rarely questioning it.
It was also a relief to be able to use more colorful language, since the pulpit always struck me as a PG-13 space. I was working through all of these changes during the three months between the end of my church job and the beginning of my teaching job, so they show up in a book I wrote during that time called When God Is Silent.
Another significant change happened after I landed in the classroom, where all of a sudden it was my job to ask the questions instead of answering them. My authority accrued from my age, my education, and my experience, but not from a privileged relationship with God.
I was as much a seeker as some of the students, and I think that was why they signed up for my classes. Academic freedom was the best thing that ever happened to me as a writer. I stopped looking over my shoulder for reproof or approval and found a voice I have enjoyed using.
Image: You devoted several pages in When God Is Silent to our culture's fraught relationship with language—the ways consumer capitalism often traffics in language meant to seduce or mislead, the ways our media-saturated environment leaves many feeling assaulted by language at every turn.
That book was published in the early nineties. Twenty-five years later, would you add anything to this diagnosis?
BBT: Thank you for not mentioning the obvious, which is that I wrote a whole book on silence.
If I remember correctly, none of us was walking around glued to our smartphones when that book was published. Now I feel bereft when I leave the house without mine, even as I resent being tethered to it.
Why? Because there is so much information on it that I might need—or miss—which is ridiculous since I am old enough to remember a time before such devices existed. The worst thing I can admit to you is how assaulted I feel by the number of books that arrive in my mailbox every week—even the volumes of poetry.
It's the same thing with the links people send to their blogs, videos, musical recordings, articles, and photos. While I am as impressed as anyone by the accessibility of the internet, I think it has become too easy to produce words and disseminate them.
I long for some of the old hurdles that one had to clear to become published—and I haven't even mentioned the impact that the internet is having on democratic process.
I wonder what will happen when there is no one left alive who remembers a "before"?
Read the entire interview in Issue 97.


Isaac Anderson's work has appeared in Image, Portland Magazine, TheAtlantic.com, Los Angeles Review of Books, Fourth Genre, The Christian Century, and elsewhere, and has received honorable mention in Best American Essays. He was the 2016-17 Image Milton Fellow.