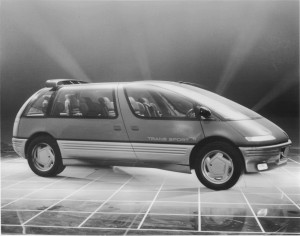 Two weeks after we moved to the Mennonite community in rural Illinois, a baby was born in a teepee in my backyard. My neighbor Angela was a doula and had agreed to let a friend give birth in her own home. I'm not sure even Angela had expected the full-sized teepee to be erected fifty feet from the double sliding glass doors that looked out onto the backyard we shared.
Really, though, we share more than a backyard. Along with five or so families, we live on 180 acres of woods and farmland and dwell in the seven or eight buildings constructed by community members in the seventies and eighties.
That night, the teepee, straight out of the movie Dances with Wolves, was full of smoke, fire, and rain from the fateful thunderstorm whose thrumming rose and fell in pitch with the mother's vocal contractions.
I stood at the window early the next morning and heard the newborn's very first cries. And despite the strangeness of it all, I cried too.
Witnessing an unusual birth, living on a farm, rubbing shoulders with hippies, growing and raising our own food: It all sounds so romantic and interesting when I describe it, doesn't it?
Because I'm a middle child and middle children often learn to be heard by distinguishing themselves in some way or another, I secretly reveled in the fact that my husband and I were doing something "different" than many of the people I knew.
The others were living their "conventional" lives, sitting at their office jobs, driving their minivans, and attending their mega-churches, while we were learning to farm, serving in a small, struggling church, considering financial sharing with neighbors, and driving the same Toyota my husband had owned since college.
Do you see where this is going?
The truth is, this life isn't romantic. It isn't idyllic or ideal. To be sure, there are wonderful things about farm and intentional community life, but what we hope to create by farming and with community life is sustainability. And the desire to be different isn't sustainable.
Wanting to be different will get you through a few years of strange neighbors, difficult church sisters and brothers, and tense community meetings, if only to provide you with a few good stories to tell. But once that fifth harsh winter hits, once your neighbor annoys you for the umpteenth time, once your fellow church member calls a meeting to discuss all of the ways you've hurt him, well that's when the desire to be different takes a hike.
Recently, my father, a man well schooled in church life, sent an email to my husband, presumably to encourage him through the challenges of Christian community. In the email, my dad called life in the church a "divine drudgery." He said that the daily call to love our brothers and sisters in the church isn't pretty but it is holy.
Several times in the last few years, I've wanted to call it quits on the church here. Once things got really hard, I didn't care about the desire to be different anymore. In fact, (true story), I bought a minivan.
But when stuff gets hard and I'm ready to move, I am hit with 1 John 2:9: "Anyone who claims to be in the light but hates a brother or sister is still in the darkness." John isn't kidding around: Loving God isn't possible without loving your brother and sister.
Can't you just see the billboard? Come worship with us and learn where drudgery meets the divine. In a sermon my husband preached recently, he pointed out that this would never be a good marketing campaign for the church.
But life in Christ has never been good advertising. If it's palatable to the masses, perhaps we're doing it wrong. But we're mistaken if we think that life in Christ is bad advertising because we're being persecuted or because being a Christian means you have to give up doing all the things you want to do (although this might be true at times).
Life in Christ is bad for marketing because of the things our Lord asks from us. Want to be like Jesus? He says to give away your stuff, love those guys who want to kill you, lay down your life for your sister, know your own sins before you point out the flaws in others, leave behind the things that keep you from following him.
Life in the church is sustainable only when our ideals have been squashed. When the ugly shows up and we stick around, that's when we encounter the divine. Henri Nouwen puts it another way. He says that in order to show others true hospitality, we must encounter and journey through the dark places of hostility.
We can live into the divine drudgery, journeying through hostility whether we are living on a farm or going to a mega-church across the city. But that's what it takes to know the God who created annoying neighbors and hurting brothers and sisters. I can know God only in that way because journeying through hostility is what God did for me.
Christiana N. Peterson grew up in Texas and received a PhD in Creative Writing from St. Andrews University in Scotland. She has published poetry at Catapult, Curator, and Literary Mama as well as articles on fairytales and farm life at Art House America, her.meneutics, and cordella. She lives with her family in rural Illinois in intentional community where she is learning the joys and challenges of church and farm life. You can find more of Christiana's work on her blog thebeautyofthishour.wordpress.com and follow her on twitter.