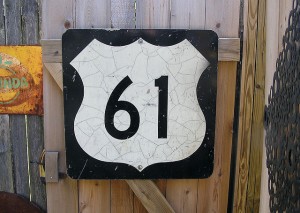 With thanks and apologies to the Beatles, Leonard Cohen, Emily Dickinson, Neil Young, Wallace Stevens, Bruce Springsteen, the Wailin' Jennys, Randy Newman, Bob Dylan, God, Joni Mitchell, Bob Marley, Paul Simon, Tom Waits, Sam Baker, The Band, Bruce Cockburn, The Grateful Dead, Richie Havens, and all the musicians and poets who have sustained and nourished me to this day.
I read the news today. Oh boy.
They're sealing the cracks in the ceiling. Now how's the light going to get in?
A friend on the left says these days her husband stands guard at the door to their home, his life a loaded gun.
Another friend on the left says, if it comes to it, she'll seek happiness in a warm gun.
Me? I am lying in a burned out basement, calling all angels, but the angels have lost their desire for us.
So I look at the floor and notice it needs sweeping. And from somewhere I hear it, from somewhere far, maybe all the way back in the U.S.S.R., the blue guitar gently weeping. The guitar—and a whole band playing in my head:
"They blew up the chicken man in Philly last night" and God said 'man means nothing to me,' means less than the lowliest cactus flower or the humblest Yucca tree' and God said to Abraham 'kill me a son.'"
The news is rather sad. Is it too late to fight? Am I too tired to try? I feel like getting high. I just have to laugh.
I'm so all alone, while you, prisoner of the white lines of the freeway—you are on the run. Counting the cars on the New Jersey Turnpike.
There were days of roses, poetry, and prose. All I had was you, and all you had was me. I remember quiet evenings. And before the sun, before the heat, before we untangled from our sheets: pretty world.
Oh, the wizards from Pinball Way, the boys from the casino dancing with their shirts open like Latin Lovers on the shore, the spaceships flying Mother Nature's silver seed to a new home in the sun: they say everything can be replaced.
But everything dies, baby, that's a fact.
And God says to Abraham, "you can't hide, you can't run. Kill me a son." Abraham says, "where do you want this killin' done?"
What's that, you say? In America, every woman is free to take care of her home and her family, to sing about Jesus and drink wine all day?
You say you see your light come shining? You say you shall be released? Look again. It's written in the constitution of the age. Sooner or later you'll wind up pacing the cage.
I read the news today. They say everyone—cowboy, cowgirl—must fall on Highway 61. They say there's not room enough to be anywhere. They say it's dark, and it's getting there. And it's written in the constitution of the age: don't look for redemption in songs or in human eyes.
Kathy, I'm lost, I said, I'm tired and broken, and my tongue is twisted. See this? These broken fingers won't heal. Helpless, helpless, helpless.
But I remember quiet evenings. I remember Tom, Sam, Bruce, Emily, John, Wallace, Paul, Neil, the Jennys, Randy, Bob, Joni, Richard, Bob, Richie, Phil, and Leonard singing, "gather up the brokenness."
Listen! The "undivided love" of the "heart beneath is teaching to the broken heart above."
I read the news today. Our luck may have died, and our love may be cold. But I remember quiet evenings trembling close to you. Maybe everything that dies someday comes back. Maybe our being together was never meant to be.
Still, if only for old time's sake, put your makeup on, fix your hair up pretty, and in this, the age's most uncertain hour, join me in singing an American tune. Sing a song of tyranny and freedom with me tonight in Atlantic City.

Richard Chess is the author of three books of poetry, Tekiah, Chair in the Desert, and Third Temple. Poems of his have appeared in Telling and Remembering: A Century of American Jewish Poetry, Bearing the Mystery: Twenty Years of IMAGE, and Best Spiritual Writing 2005. He is the Roy Carroll Professor of Honors Arts and Sciences at the University of North Carolina at Asheville. He is also the director of UNC Asheville's Center for Jewish Studies.
The above image is by H. Michael Karshis, used with permission under a Creative Commons license.