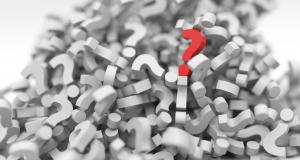 originally published on altmuslimah.com.
By Nadiah Mohajir
As the #MeToo movement gains traction, and each week brings bombshell accusations against celebrities, it is important to think about how each of us can work to bring about the long term societal change needed to attack the root of sexual violence.
Last month, it was Louis CK. This month it's Aziz Ansari. In an article published by babe.net, survivor "Grace" details a harrowing evening spent in the company of Aziz Ansari, as he persistently ignored her verbal and nonverbal refusals of his sexual advances. Grace's account is highly nuanced and outlines Ansari's complete disregard for her lack of consent. Ansari has since then responded to the allegations by stating that to his understanding, everything that happened that evening was consensual.
Tomorrow it will be someone else. While the face of the accused changes and the degree of their coercive behavior differs, the comments flooding multiple social media threads and articles do not. The social media response leads to sensationalized details, rampant victim blaming, unfounded speculations about the parties involved, and the re-traumatization of the accuser.
Why didn't she leave or just walk away? Why didn't she call the police? She sent him mixed messages. She's doing it for the money. This is just an angry woman who had a bad date and wants to take revenge now.
Given Ansari's affiliation with South Asian and Muslim communities and his work to humanize Muslims through his comedy, this particular story has caused a stir among many South Asian and/or Muslim men who remain in denial of the hard truth. The truth being that the situation Grace describes with Ansari – his entitled attitude toward sex coupled with his lack of understanding or respect for boundaries and consent – is as much a lived reality for many South Asian and Muslim women as their white peers, both in premarital and marital contexts. Not unlike the broader American culture, these stories largely remain untold in the Muslim and South Asian communities. The reasons for the silence are the same—stigma and fear. This time though, the shaming and blaming takes on an additional layer: She's a white woman trying to bring a brown man down; this is just another case of Islamophobia – Ansari is the true victim.

Read more here.