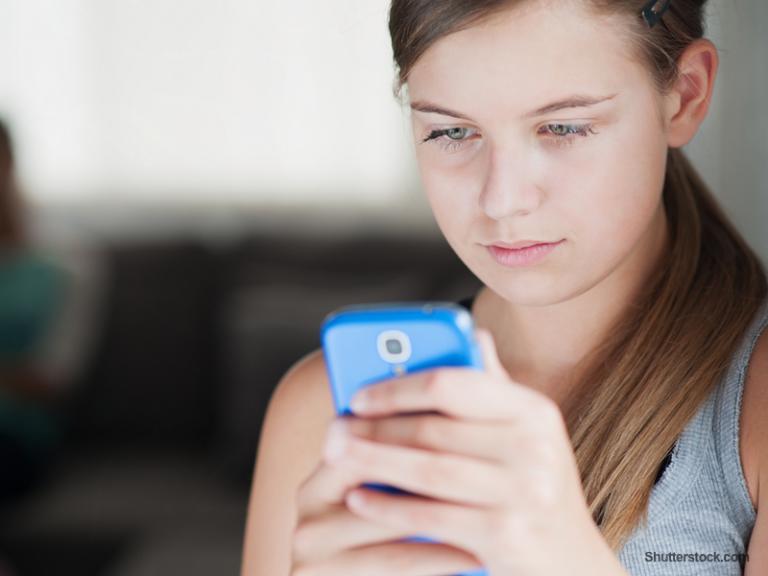 The highly popular and recently concluded television series Longmire featured a dedicated and unflappable sheriff bent on maintaining law and order in the rugged terrain of Wyoming without the use of a technological staple – the cell phone. Walt Longmire represented that part of every generation who desperately holds on to the good old days while inevitably finding themselves being dragged kicking and screaming into the technological advances of the next. Maybe you as a parent or grandparent can relate to Walt!
Nevertheless, that technological horse "is out of the barn" and destined to never return. Longing to ease the conscience by reminiscing over the days of yesteryear will not solve the problems faced by today's generation. Parents cannot afford to sit idly by. If they do, the winds of exponential change wrought by technology will blow through wreaking havoc and leaving their family like the ghost towns of the old West. Understanding the days in which we live and exercising wisdom in how to use technology for good rather than evil is more than critical. The spiritual vitality of the next generation depends upon it.
The good news is the answer to the technological virus infiltrating today's family doesn't require new methodologies in parenting. The time-honored and proven cure wrought through awareness, availability, and applied instructions are still sufficient to meet the challenges of today. But because the rate and impact of change is so much greater, you will need to be proactive and get involved with your teen on a level that may make your head swim at first. The approach used in the 60's, 70's, and 80's simply won't cut it. And while it is always helpful to keep your eyes peeled and ears tuned to the coming winds of change, there are three current trends that need your attention now!
The Knowledge Doubling Curve
The fact that technology has already changed our culture and how families communicate is nothing new. It is the rate of technological change and the implications that it poses for you and your children that is at issue. The idea known as the "knowledge doubling curve" first introduced by Buckminster Fuller in his 1981 book, Critical Path, revealed that until 1900, knowledge had doubled every 100 years or so. By the end of World War II, it was doubling every 25 years. Today's estimates indicate that human knowledge is now doubling every year and shows no signs of slowing down its exponential learning curve. Parents who fail to stay abreast of the world around them will quickly find themselves ineffective and alone. While you don't have to be an expert in all things, you do need to be aware of what is going on around you and to communicate to your kids that you are in touch with the challenges that they are facing. You just thought that school was over for you. Your continuing education has never been more important than it is today. Keep your head in the game!
The Always "On" Generation
Your child has entered a world that is vastly different from the one that was in place when you arrived on the scene. The life of instant information, immediate gratification, and social interaction on a world-wide scale is the norm for them. They have little understanding of what it was like when foreign travel was reserved for the rich and famous, when "face-to-face" or "snail mail" were the standard means of communication, when you actually had to spend time in the library conducting research for a term paper, or saving money for months, if not years, to go on vacation. They may roll their eyes when you tell them about life back in the day, but your perspective can be a priceless treasure when it is offered with an eye to the future. It is up to you to teach your kids about life, about people, about the things that truly matter. Stay open to the future and don't become mired in the past. More than that, stay open to your kids. Listen to them. Be "always on for them." Be someone whose sign always says, "Come on in. Open for business."
The Battle for the Mind
This battle is as old as time itself but never has the war raged as intensely as it does today. The old adage "garbage in, garbage out" still holds true, but the volume of garbage has increased exponentially and might I say, become more "garbagey". The days of Father Knows Best (for your grandparents out there) or Cosby have been exchanged for a continual diet of false and perverse streaming content that is literally uncontainable. The standard of moral truth is being swallowed alive by a cultural onslaught of relativism, humanism and moral depravity that is unprecedented. The moral standards found in Scripture will likely be lost without diligent, thoughtful, and intentional effort on the part of parents and grandparents. Both the volume and availability of God's Word must be ratcheted up if the voice of culture is to be minimized in any way. And I'm not talking about "bible thumping". I'm talking about creating homes in which the Word of God is a way of life, a means to a living relationship with our Creator as well as a reliable guide to how we should live and treat others. The place that Scripture holds in the life of the parent will likely determine the place that it holds in the life of the child.