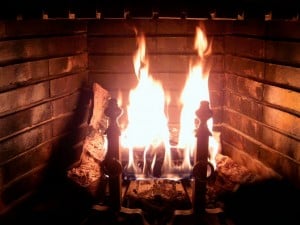 As the nights grow longer,
the winds colder and faster,
as the darkness closes in close,
I call you here.

Brilliant fire that blooms in my heart,
dancing in the hearth,
the only lively thing in this still snow,
I call you here.
And so you begin,
tiny flame fighting the dark,
roaring with warmth and light,
and I welcome you here.