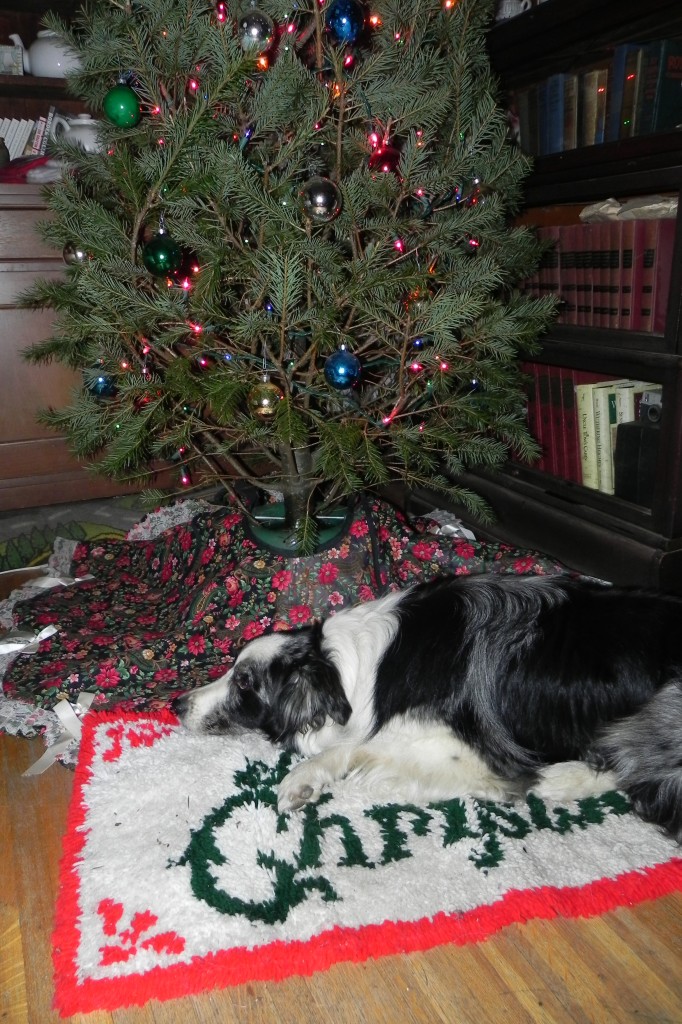 Since I asked readers to share photos of their pets I thought I'd share one, too!
This is my dog, Scout. Back in May, when he was just five years old, he was diagnosed with canine lymphona. It was in his spleen, his lymph nodes and likely his digestive tract. Without chemo, the doctors gave him 30 days to live.
Knowing my pup and how much he hates going to the vet, plus the grim prognosis that even with three months of weekly treatements he would have possibly three months remission, we opted not to treat with chemo and let Scout live out his last days as normally as possible.
So we started prednisone and herbal supplements to treat the side effects, kept him on his grain-free diet, and hoped for the best.
Well that's not really true. We decided to live in denial.  In other words, we pretended nothing was wrong. (You can read more about that in this guest blog post I did for Patheos, before I took over this blog.)
That was six months ago. While Scout has started to slow down and the prednisone is starting to become ineffective (his lymph nodes and spleen are larger, for example) he's still healthier then anyone expected. He sleeps more and he can't go for long walks and his digestion is wonky at best. But pull out the squeaky ball or a bottle of bubble fluid and he's raring to go.
Over the last six months, I kept telling the vet that if Scout made it to Christmas I'd be thrilled. None of us expected it … and yet there he is, snoozing under the Christmas tree, waiting for Santa to bring more bubbles and tennis balls.
Do you want to share your photo of your pet and the holidays? Send it to me at animals@joannebrokaw.com!