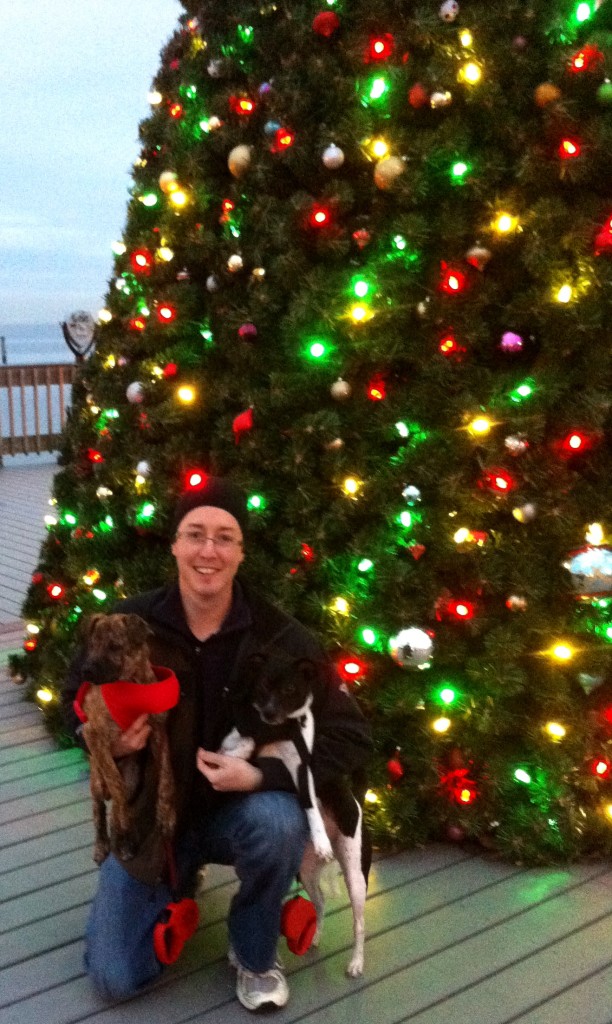 I love writing at Patheos and I love meeting my fellow bloggers. What better way for all of us to get to know each other than through our pets!
This is Patheos blogger Carl Gregg with his two dogs, both rescues: the black and white, 20 lb. terrier mix named Dobby Templeton ("She's our house elf", says Carl) and the 15-week-old, (already!) 19 lb. hound/boxer with a brindle coat named Scout "Boo Radley" ("Think To Kill a Mockingbird", he says).
Carl's blog is "Pluralism, Progressivism, Pragmatism: A Protestant Pastor in a Postmodern World" at http://www.patheos.com/blogs/carlgregg/. Stop over and wish Carl and his pups a Merry Christmas!