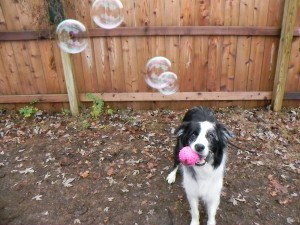 Writing about animals is going to be a little difficult this week. On Friday, our dog Scout shed his earthly dog self and put on his heavenly dog self and caught the angel train to God's Farm in the Sky.
Last May, Scout was diagnosed with an aggressive form of canine lymphona, in his lymph nodes, his spleen and very likely in his digestive tract. At the time, the canine oncologist told us that without chemo Scout had at best 30 days, and though I asked, she said there was no other treatment option. Go home and prepare for him to die, was basically what she told us.
Back in June, I wrote a piece for this blog about how Scout was teaching the lesson to die like you were living. No one told him he was sick, so he just went on with life as normal. That's why we opted to not do chemo; the weekly visits to the vet, the side effects, and constant reminder that he was sick just weren't going to contribute to Scout's quality of life, no matter how long they kept him alive.
Turns out that there was another option – treating with prednisone, and we also consulted a holistic vet who treated him with herbal supplements to help with the side effects of steroids.
And for six months, Scout went on like nothing was wrong.
In December, he had a set back, which we think turned out to be partly caused by a virus all of the dogs picked up. He rebounded and went on. But last week he took a turn for the worse, and in a short time it was clear that the end was near.
And on Friday, he went to heaven.
I'd like to tell you more about Scout and his final days – but the emotions are just too overwhelming right now. I can't even look at the this blog header; that's his smiling, happy face in the photo.
It's not easy to write about him or what's happened; I've been doing some blogging through the eyes of one of my other dogs, Bandit, on his blog, MyNameIsBandit.com.
So this is going to be a difficult week and I'll apologize ahead of time if I miss any big animal stories. Perhaps instead you could share some stories about our beloved pets in the comment section. That would be comforting for both of us.
RELATED POSTS: