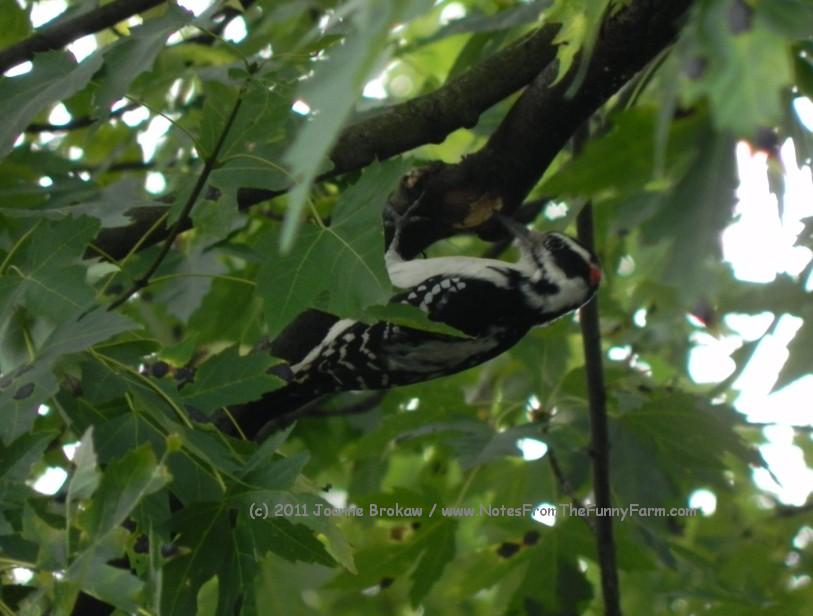 My friend Mike is a morning show producer here in town. He told me once that he leaves for work around 4 a.m. and he's always surprised at the  number of birds chirping at the hour of the morning. In total darkness. I think he used the word "eerie" to describe it.
Back when Scout was sick and we were up every hour or so all night long, I got to hear what he was talking about. Three in the morning, and Scout and I would  be in the backyard, he not sure what he wanted to do or where, me following around with the flashlight, and a cacophony of birds providing the soundtrack.
Eerie. But so very cool, too.
The truth is that most of us don't really get to hear that birdsong; by the time we're up and about, it's mixed with cars and radios and other sounds of America getting ready for the day, just part of the background noise that we call life. God created this wonderful morning symphony and we miss it all.
Well, on Sunday, May 6th, you can celebrate International Dawn Chorus Day. Now in its 28th year, the event, which started in the UK, is aimed at getting more people to notice and enjoy the dawn chorus in its springtime fullness.
While I hear birds year-round, even in the winter (although not nearly as abundant), spring time brings a whole new variety of song and celebration, as birds are mating and nesting.
The Humane Society of United States called the dawn bird concert, "an exciting 3-hour musical phenomenon that builds to a crescendo in volume, speed, and variety by sunrise, then trails off as the sky lightens enough for foraging to begin."
Why so early? According to the HSUS:
Nesting season is brief, so male birds must quickly claim territories and attract mates. Song is their primary means of accomplishing both. Some birds also sing during an ongoing courtship, or to re-establish bonding with a former mate. But why must they sing so early in the morning?

Cool, damp, calm morning air transmits sound best, making it easier to be heard.
Dawn is the perfect time for a bird to announce that he survived another night and is still defending his territory.
Female birds arriving after a night of migration listen for males defending territories, making dawn an ideal time to advertise for a mate.
We have several feeders and some water in our yard, and love listening to the birds sing. And during our last months with Scout, it was nice to have some cheerful company on our forays outside in the dark.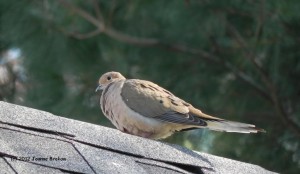 I'm always amazed at the variety of birds that visit our crowded, noisy, village yard. We've got chickadees and sparrows and tufted titmouses and blue jays and robins and cardinals and rock doves and woodpeckers and hummingbirds and red winged blackbirds and crows and grackles and even a lovely falcon. Although in spring, it can be a bit of a brutal lesson in nature, when the falcon feeds on the nestlings … but that is the circle of life, gruesome as it can sometimes be.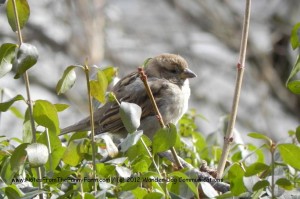 But you don't need to set up a bird buffet in your backyard to enjoy the song. Visit a park or woodland, or just sit in your  backyard. Even if you've never invited the feathered friends in for a visit, you might be surprised at what you hear! To hear the beginning of the birdsong concert and enjoy the song as it builds, you'll need to get up early – 4 a.m. in northern/temperate areas and 6 a.m. farther south.
And if you like what you hear, you can find some ideas for making your yard a bird sanctuary where you can enjoy the birdsong every day – and thank God for such wonderful creation. You can learn more about International Dawn Chorus Day on their website.
(And just for fun, if you get up to enjoy the birds, let me know! Take a photo of the birds and share it on the blog Facebook page, or even a little video recording, which you can upload on YouTube and then share the link below.)