The Divine Artist stamped creation with his heavenly image:
Golden seed, shaped and molded to resemble his visage.
Look! How glorious, how beautiful, how pure and undefiled
Without defect, without spot or stain, it is goodly styled.
The gift given was thrown around, dropped in the mud,
The work of art entirely encased in hideous  crud.
Beaten around, broken down, tossed to and fro
The new form hardens by the sun's glorious inferno.
What do we see but the exterior monstrosity
Which represents to all an evil ferocity?
Who can believe in all the muck and mire,
The golden core remains for us to admire?
Mistaken, the ugly, hideous counterform,
For the hidden essence it has deform.
Lost, lost, lost is the glorious radiance
To a dismal, foreboding defiance.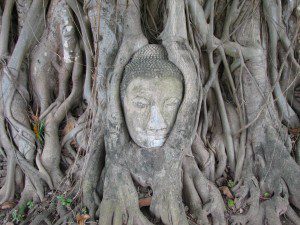 Sand it, wash it, cleanse it
Take away all the grit.
Shine through
Form anew.
Kingdom
Wisdom.
New
You.