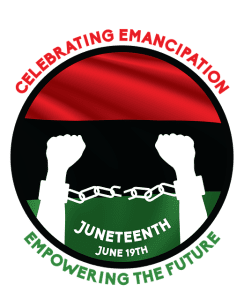 On June 19, 1865, General Granger declared some good news in Texas: slavery was no longer permitted in the United States. Following President Lincoln's Emancipation Proclamation, Granger indicated that all slaves were to be set free. The institution of slavery was over. In theory, Granger's announcement did not set the slaves free; officially, they were already free once Lincoln had made his declaration, but in practice, that declaration had to be put into effect, and Granger made sure it was. Granger enforced the Emancipation Proclamation, so that he made sure that those who once owned slaves  had indeed set them free. It was indeed good news, the best of news, to those who had been enslaved. Texas was the last former slave to receive this news. As such, the day is rightfully remembered and celebrated, even if after they were freed, African Americans were to face all kinds of injustices and hardships, all kinds of prejudices and hatred, which made sure they did not receive what was justly theirs, their human dignity and a proper place in society But it was a start. We cannot ignore the day on which so many former slaves experienced the first steps of liberty, the first steps of freedom, the first step of being treated with dignity and respect. Those first steps must never be forgotten, lest what was obtained through them are taken away.
In his preaching, Jesus similarly announced good news. "And he went about all Galilee, teaching in their synagogues and preaching the gospel of the kingdom and healing every disease and every infirmity among the people" (Matt. 4:23 RSV). We find in Luke that Jesus used Isaiah to explain what it was he was preaching; it was the good news of liberation:
And he came to Nazareth, where he had been brought up; and he went to the synagogue, as his custom was, on the sabbath day. And he stood up to read;  and there was given to him the book of the prophet Isaiah. He opened the book and found the place where it was written, "The Spirit of the Lord is upon me, because he has anointed me to preach good news to the poor. He has sent me to proclaim release to the captives and recovering of sight to the blind, to set at liberty those who are oppressed, to proclaim the acceptable year of the Lord" (Lk. 4:16-19 RSV).
Jesus announced the good news of salvation, the good news that humanity has been emancipated from the powers that be, that is from sin and the structures sin put in place to keep people dominated by its control. Just like the emancipated slaves in the United States did not find themselves in some sort of utopian experience after they were set free, but rather, they faced and fought against more hardships and injustice in order to attain what is properly theirs by right, so humanity, even after Jesus liberated it from its bondage to sin, continues to find itself struggling against the powers of sin and the oppression sin brings to the world. Nonetheless, Jesus made sure that sin did not and would never have the last word. Its authority, its control is over; its power is limited. It will do all it can to obstruct us, to harm us, to cause us pain and sorrow, but now that we have been liberated from it, we can overcome it and find ourselves retaking what it had once taken from us. Along the way, we can falter, we can stumble, but thanks to Jesus, we have freedom, and so we can get back up. We have been set free, and we should live in and with that freedom, never letting the power of sin, and the structures of sin, to regain its control over us (or the world). If and when we see it doing so, if and when we see structures of sin trying to dominate and enslave us or anyone else, we must rise up, join in with Christ, and proclaim the good news of liberation, the good news of freedom, and fight for those whom sin seeks to destroy. Thus, whenever we see injustices in the world, whenever we see people abused and mistreated, we must do what we can to resist the powers of sin, to overturn the structures of sin which do this, and lift up all those whom sin wants to destroy.
If we allow injustices to continue, we act contrary to the Gospel. If we think it is acceptable to ignore those who have been harmed by the structures of sin, to let them be without healing, we act contrary to the Gospel. Jesus went around healing people, elevating them, restoring to them what was once lost to them. We might not be able to heal people in body, but we can work to help restore their proper place in the community,  even as we can seek to restore to them what injustices have cruelly taken away from them. We are to right wrongs, but if we, on the other hand, think we can ignore those wrongs, if we, indeed, embrace them, insofar as we do, we bind ourselves to them and will suffer the consequences for what we do. We are all called to do good, to enjoy the glory of the kingdom of God, to experience the calling of Christ in our lives; in this way we will find peace in righteousness. But with the freedom we have been given, we can still choose to embrace injustice. If we do that, we will suffer, because sin, by its own nature, corrupts and harms those who embrace it, which is why it can be said to be its own punishment. Thus, Paul warned us, "There will be tribulation and distress for every human being who does evil, the Jew first and also the Greek,  but glory and honor and peace for every one who does good, the Jew first and also the Greek" (Rom. 2:9-10 RSV). We must seek to embrace the Gospel, to be doers with Christ, to continue Christ's liberating work in the world. We must set the captives free and repair the harm caused by sin. We are to do this for everyone, to help everyone become just, because everyone is called to be freed from sin and its corrupting influence. "For God shows no partiality" (Rom. 2:11 RSV).
Jesus, therefore, calls us to follow after him, even as he called his disciples:
As he walked by the Sea of Galilee, he saw two brothers, Simon who is called Peter and Andrew his brother, casting a net into the sea; for they were fishermen. And he said to them, "Follow me, and I will make you fishers of men." Immediately they left their nets and followed him. And going on from there he saw two other brothers, James the son of Zebedee and John his brother, in the boat with Zebedee their father, mending their nets, and he called them. Immediately they left the boat and their father, and followed him (Matt. 4:18-22 RSV).
We might not be called to be apostles, we might not be called to have leadership positions in the church, but all of us are called to set everything aside that would get in our way of following Christ, everything which would entrap us, everything which would make sure we would never grow so that we would be as we were when we were under the bondage of sin and death. Jesus' call, the good news which he offers us, is the call of freedom, the call of liberation, but it is more than that, it is the call to deification, to participate in the divine life ourselves. To attain what God wants us to have, we must follow after Jesus, and that means, like him, we must promote justice and truth, announcing, like he announced, the freedom which has been given to the world. They should be told it is not merely a possibility, but a reality which has already been fulfilled in Christ himself. For the good news is not merely the declaration of what is about to happen, it is a message indicating what has already taken place, just as General Granger's news was not what freed the slaves, but only indicated the reality of the Emancipation Proclamation. Our task is to help people realize their freedom and act on it, and in doing so, experience the peace and joy which they are meant to have in their lives, just as General Granger made sure Texans obeyed Lincoln so that all the former slaves could then live with the dignity and respect freedom gave to them.
Stay in touch! Like A Little Bit of Nothing on Facebook.
If you liked what you read, please consider sharing it with your friends and family!