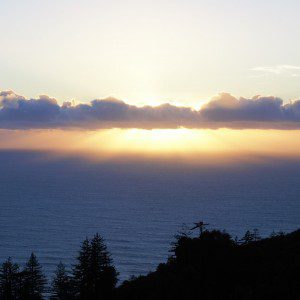 It is a little strange to be celebrating Christmas among palm trees, Winter Solstice among tumble weeds and green lawns in sunny Southern California. But every year at this time, I return to my childhood home to spend time with family.
For many years, visiting home was a sort of dreaded excitement. I love my family, but through my tumultuous teens, I had learned to put up walls. Away from home, I had constructed safe identity markers, and long lists of things to accomplish. I had left home to find myself, find nature, and become who I thought I was. So being home often brings up old anxieties and insecurities, and feels like being suspended in air; away from new friends and projects and places. Suddenly, I am back in a landscape that is saturated with the memories of over 20 years of growing up.
This year, the Winter Solstice reminds me not only to appreciate the dark times in the seasons and in life, but to feel hopeful for the return of the light, the return of love. The solstice always reminds of these couple of lines in George MacLeod's poem:
In every enemy that seems to cross our path,




Thou art there within the cloud




to challenge us to love.




Show to us the glory in the grey.




Awake for us Thy presence in the very storm




till all our joys are seen as Thee




and all our trivial tasks emerge as priestly sacraments




in the universal temple of Thy love.