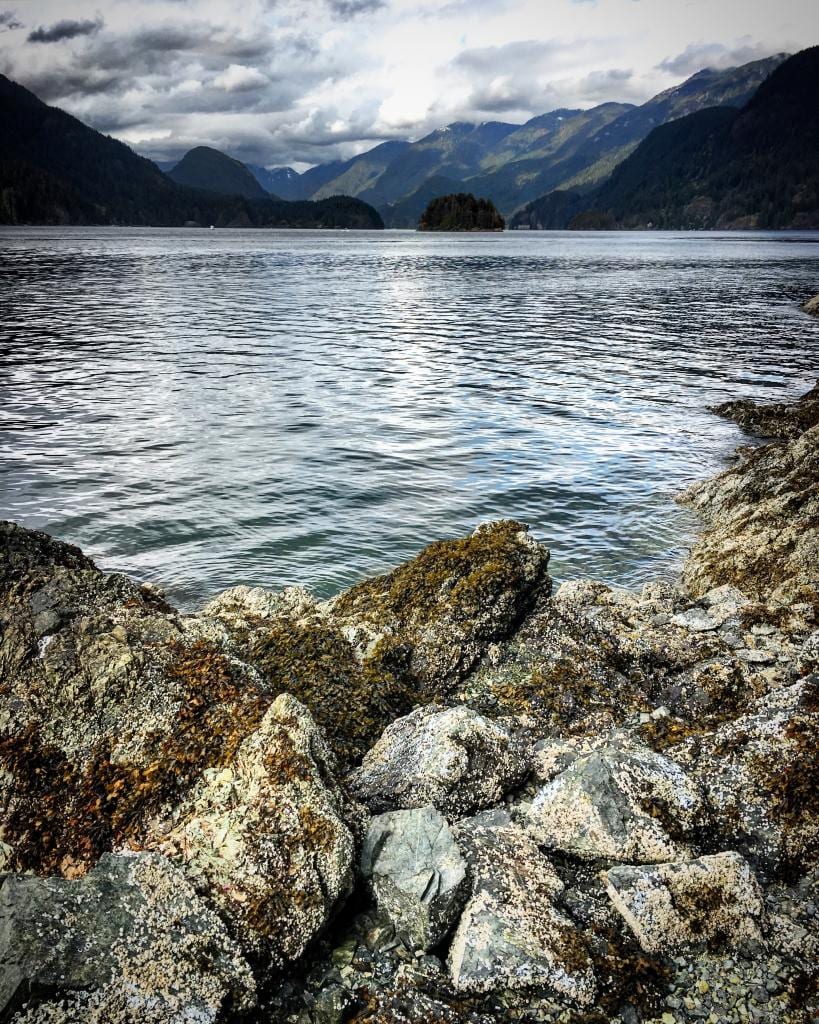 REVIEW OF:
Brad Lyons and Bruce Barkhauer America's Holy Ground: 61 Faithful Reflections on our National Parks (Saint Louis: Chalice Press, 2019).
Written by journalist Brad Lyons and Disciples of Christ Minister Bruce Barkhauer, America's Holy Ground is something of a Holyscapes guide book. The authors are rooted in the Christian tradition, and present readers with 61 meditations on US National Parks through. Founded in 1916, the National Park Service began as a way of preserving some of the US's most beautiful places. Recently celebrating its 100th anniversary, the National Park Service has since shifted its focus from making beautiful places accessible, to caring for the ecological health of some of North America's most complex and biodiverse ecosystems.
America's Holy Ground makes an excellent companion to any bird, tree, geology or insect guide book. At 256 pages it is a slender volume, with durable (but not weather proof) pages. It is packed with full color images, and easy to use alphabetical entries. There is also a resources section in the back and blank journal pages for writing notes while you are out on the trail or at a sit spot.
The book begins with an Invocation and ends with a Benediction, each of which contain an eclectic mix of scripture passages and quotations. A few of my favorites:
Consider the lilies of the field, how they grow; they neither toil nor spin, yet I tell you, even Solomon in all his glory was not clothed like one of these. (Matthew 6:28-29, NRSV)

Let the heavens be glad, and let the earth rejoice;

Let the sea roar, and all that fills it;

Let the field exult, and everything in it.

Then shall all the trees of the forest sing for joy before the Lord. (Psalms 96:11-13, NRSV)

Those who contemplate the beauty of the earth find reserves of strength that will endure as long as life lasts. There is something healing in the repeated refrains of nature—the assurance that dawn comes after night, and spring after winter. (Rachel Carson, Silent Spring)
The purpose of the book is to explore the connection between theology, spirituality and the natural world as experienced in the National Parks. It is premised on the Christian notion that to contemplate beauty is to enter into the presence of God. That to be fully present to a Creature is to be present to the Creator. To listen to the symphony of crickets and frogs is to invoke the voices of angels. To enter a grove of towering redwoods is to enter a cathedral. To be in the presence of something wild, is to be in the presence of our wild God. To experience the seasons of life, death and resurrection, is to enter into the paschal mystery. That to be fully alive is to grasp our vocation as Imago Dei. And that to look up into a night sky in its full velvet darkness, away from the blingy obscurity of city lights, is to ask the only question worth asking: Why all this?
The guidebook is best used as a kind of devotional, read before and after one has experienced a given park. It is a kind of supplement to a lectio divina of the land, stimulating questions, themes and resonances with scripture. It can also be a means of guiding a group discussion or Bible study.
The anatomy of each passage is quite simple. The park is named, located and dated to its founding. The park is associated with a spiritual theme such as Beginnings, Endings, Life, Signs, Community, Language, Reflection, Movement, Adaptation, Faithfulness, Grandeur, etc. Then, each theme is elaborated by a short passage from the Bible related to the theme, and the park and theme are woven together in an entry that ranges from 1-4 pages.
I have many fond memories from childhood camping trips in Yosemite and Yellowstone National Parks. I have spent time in Colorado, Utah and New Mexico's National Parks and public lands. But the National Park closest to my home is North Cascades National Park, located in Northern Washington and founded in 1968. The theme of the chapter is 'Place.' The scripture reference is from Psalms 104:18: "The high mountains are for the wild goats; the rocks are a refuge for the rock badgers." The passage and entry reflect on the biblical notion that the world appears to be arranged in an ordered way, poetically attributed to the creating power of God. It asks the reader: What does it mean to be in the right place? Of course, evolutionarily we know that the world did not come into existence all at once, even Genesis 1 poetically expresses creation as process. Yet to our tiny lives embedded in the eternity of geological deep time, the world seems to be stable, eternal, and balanced. The National Parks were founded as monuments to this stability, this grandeur. They are the Sacred Groves of a kind of Nationalist Paganism, where Nature capital 'N' is stand in for the Transcendent God of the Bible.
And yet, as the Park Service shifted its emphasis to adaptive ecosystem management, so too have theologians returned to more Pan-en-theistic models of God, meaning God and the world are entangled, enmeshed, and implicated. The world is in fact in constant flux, and yet underlying this flux there seems to be a longing for more life, more complexity, and even more beauty. God silently works God's purposes in and through Creation.
Overall this book adds a much needed spiritual dimension to our more common guidebooks. I enjoy working on my ecological literacy when I am on walks, or camping trips. This guide makes sure that I am also attuned to the inner landscape (Holyscape) as well as the natural world.