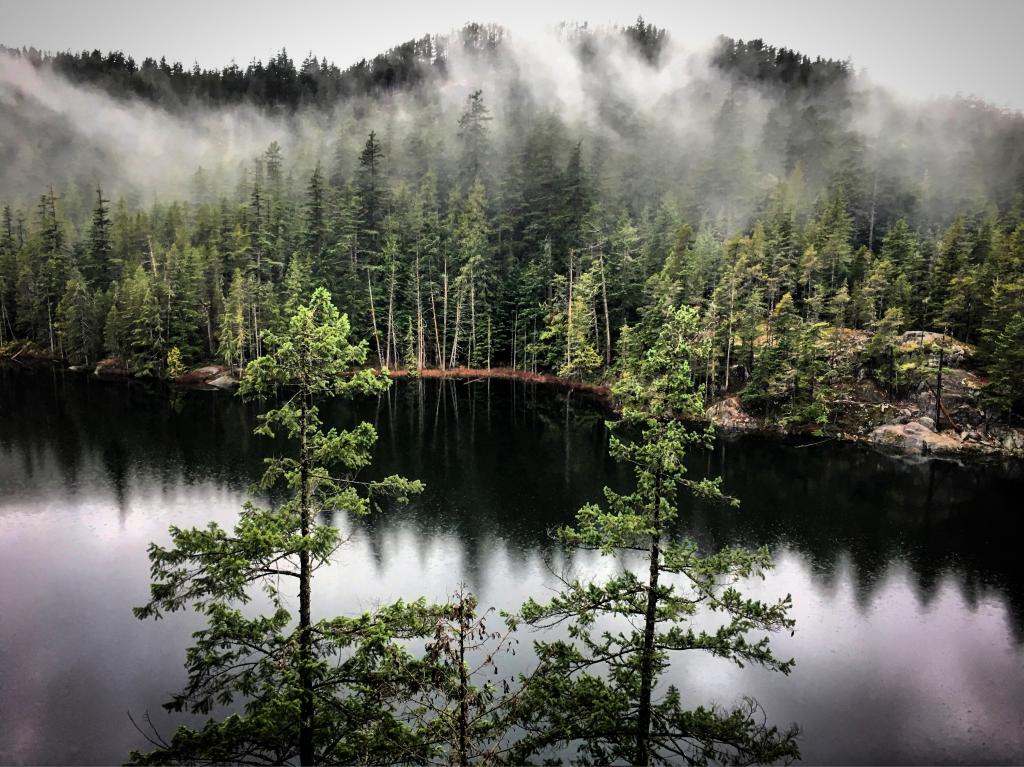 Delivered Dec. 15, 2019, Gaudete Sunday, Third Sunday of Advent at Saint Mary's Anglican Church in Vancouver, BC.
Readings: Isaiah 35:1-10; Ps 146:4-9; James 5:7-10; Matthew 11:2-11
I spent this week hunkered at my desk marking undergraduate papers. In a very real way, as a professor, I am assessing their value as competent students. Some students are gifted writers, others are…beloved children of God.  I try to be impartial and award grades on merit. But I can't be giving out grades based on being beloved by God, now can I? I hate that part of my job! So, every semester, around this time, I also send out an email to all my students that reminds them that they are NOT their grades; that they possess an intrinsic value beyond anything my marks can affirm.
We live in a meritocratic culture. And that can be a very good thing. I want qualified people flying airplanes, and checking my heart. Our economy's worth can be measured in metrics such as Gross National Product: the more economic activity the better!
Don't we feel like that sometimes? The more we do the more we feel worthwhile.  Christmas time is often filled with to do lists. We preach a spirituality of productivity! Yesterday, after I wrapped up my marking for the day, prepared this sermon, picked up groceries, and even did some laundry, I felt pretty worthwhile and self-reliant. I felt happy.
Today is the Third Sunday of Advent: Gaudete Sunday which means Rejoice in Latin. While it is true that Christianity can make us happy, it is joy that is at the heart of the Christian life. What do I mean?
While happiness is dependent on external conditions, such as good health, economic stability, loved ones, productivity, good grades, careers; joy, properly understood, is not necessarily dependent on these kinds of conditions.
One of the 20th century's great spiritual teachers, Henri Nouwen, wrote that Joy is "the experience of knowing that you are unconditionally loved and that nothing – sickness, failure, emotional distress, oppression, war, or even death – can take that love away."
At the heart of the darkest time of the year here in the Northern Hemisphere, Gaudete Sunday is a reminder that the Gospel of Christ is a Gospel of Joy, even during the dark seasons of our own lives.
Isaiah
Despite what we might think, Isaiah was a man acquainted with joy. Isaiah was an 8th century BCE prophet during a very tumultuous period in Judah's history. The northern kingdom had been scattered by Assyria, and Isaiah felt that Judah might be next (spoiler alert, they were). His preaching was mostly aimed at Judah, but he wasn't shy about sticking it to the rest of the known world.
Isaiah decried injustice, immorality and especially idolatry. He was a passionate monotheist and believed the prosperity of Judah rested on their submission to Yahweh's Torah, the Law of Moses. Isaiah has plenty of doom and gloom moments. For example, in Ch. 34 (just one chapter before our reading for today) he bellows: "Their slain shall be cast out, and the stench of their corpses shall rise; the mountains shall flow with their blood." (This is definitely the makings of a great Heavy Metal song!)
But much of his apocalyptic (utopian, visionary) prophesy seems to be taken right out of his own garden. God began his relationship with humanity in a garden. The places that were closest to God in ancient Israel pointed to that original garden state. The tabernacle and the later temples were oriented and decorated as icons of the Gardens of Eden: the place where heaven and earth come together. Isaiah envisions a joyful time when God's longing for heaven and earth to be together once again are realized.
I'll be honest; I think it is entirely possible that Isaiah talked to plants. (Does anyone else talk to their plants? I do). Not only because ancient prophets were a little eccentric, but because his apocalyptic writing is saturated with the poetic, animate, joy of trees, flowers, and the land herself:
"The wilderness and the dry land shall be glad,

the desert shall rejoice and blossom;

like the crocus; it shall blossom abundantly,

and rejoice with joy and singing.
This transformation of the desert into a garden, of predator into pet, of weapons into tool, of death into life, of sickness into wellness, of grief into joy, of poverty into wealth, is a persistent image of what the Kingdom of God might look like for Isaiah.
The use of the crocus flower here is also a beautifully appropriate image for an Advent-tinted joy. A melancholic joy that comes from not knowing when it might come to pass. As many of you know, the crocus is a spring flower. But some varieties blossom during the fall and winter. These understory flowers blossom when they do because they evolved to take advantage of the more abundant light filtering through the still dormant forest canopy.
Gaudete Sunday, is a late fall thaw, an image of the spring to come. A hand clap in the silence candle light of Advent. Just as Isaiah may have seen the coming of the Kingdom of God in his small garden, so we recognize that Holy Waiting for the birth of Christ is riddled with the joy of his eternal presence. God's paradoxical already-not-yet-ness is a realized-incompleteness. It is the joy that persists through our happiness and even in our sorrows. Or as Franciscan contemplative teacher Richard Rohr puts it: "Incarnation is already Redemption, Christmas is already Easter, and Jesus is already Christ."
James
James, the Brother of Jesus, who watched in horror as Jesus was tortured and then crucified, also probably touched the wounds in his resurrected hands and feet. James knew the depths of despair and the peaks of joy. James, like many of his contemporary Judah-ite and Gentile Jesus-followers, can feel that the long winter of Absence he has felt in his heart is filling with Presence. The cold, fallow, frozen ground of his heart is thawing. The crocuses are beginning to send up shoots.
"Be patient therefore beloved, until the coming of the Lord."
Patience, like the farmer waiting for the precious crop. It is much like many of you gardeners waiting for the first signs of spring in these dark, rainy Vancouver winters. Even the hardest soil in our hearts can bear the fruits of grace. That fruit is joy.
Matthew
In Matthew, we hear Jesus reiterating the joy that comes with his Topsy Turvy Kingdom. Matthew was writing in the 80s or 90s CE. He was a Judah-ite who is on his way out of respectability with the established rabbinical communities. He was trying to show that Jesus was the awaited Messiah. Matthew is deeply concerned with showing that the person of Jesus fulfills the prophesies and visions we find in Isaiah. Whereas many of the sectarian Judah-ites of his day boasted of their status, Jesus invited his followers to find the Kingdom of God among the birds. In the seeds of trees. In yeast of bread. In the crocus in our front yards.
John the Baptist's disciples came seeking some clarity. Are you really him or aren't you? In classic rabbinic fashion Jesus deflects: You want a king? Go to the palace! You want a prophet? Go out to the desert! But if you want the Kingdom of God, have a seat. Yes, John is a great prophet, but he is also one of us! Look among the least of these, and you'll find the kingdom there too! Stop your obsession with security and happiness and you will find joy! God has promised us a great transformation, and you are seeing it before your very eyes!
"The blind receive their sight, the lame walk, the lepers are cleansed, the deaf hear, the dead are raised, and the poor have good news brought to them."
Understanding faith-healing in its first century context can be a bit tricky. Each of these conditions disease, poverty, deformity was explained as a natural result of sin, by the person or the parents of the person afflicted. To heal a person was not just to make their lives easier. To heal people was also to erase the social distinction that the keepers of the Torah thought they had over everyone else. Jesus says; the economy of the Kingdom does not run on privileged status. The kingdom of God is a gift economy. Its only raw material is grace. Its only product is joy.
There's a funny thing about happiness, when we think we have what we are looking for we start to say, well now what? If you have ever seen a graph that tracks the correlation between economic wellbeing and happiness you know that it very quickly plateaus. GNP is a very important metric. But it has weaknesses: war, deforestation, and pollution all add to the GNP. The tiny Buddhist country of Bhutan has implemented something they call Gross National Happiness. GNH. They are asking: How can we build an economy that is a means to human flourishing rather than a growth machine (the logic of a cancer cell).
This is to me what Jesus seems to be saying throughout the Gospels, and here in our reading. Joy is "the experience of knowing that you are unconditionally loved and that nothing – sickness, failure, emotional distress, oppression, war, or even death – can take that love away." During his short ministry, Jesus did many wonderful things. But he didn't heal everyone who was sick, bring every death back to life, or feed every starving child. (He doesn't today). Perhaps sometimes he just sat at a quiet bedside, or wept at a tomb, or went hungry with his poor friends. Joy is the fruit of the seeds of grace. Joy is the only product in the gift economy of Kingdom of God. At the heart of the darkest time of the year, Gaudete Sunday is a reminder that the Gospel of Christ is a Gospel of Joy, even during the dark times in our lives.