Depression and The Holidays
There are quite a few misconceptions about the holiday season and how we, as Christians, should 'feel' and 'act'. Hallmark and Lifetime have made us feel like the holiday season should be filled with magic and romance. It is the only season when we should be outwardly happy and full of holiday cheer.
The reality is that the majority of us are suffering from seasonal depression as well as other personal issues. (i.e. bills, relationships with loved ones. )
Add all the noise and hustle and bustle of the holiday season can compound those factors and, make us feel overwhelmed.
What Can You Do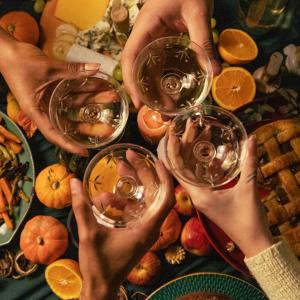 During this holiday season, I always urge my friends and family to lean on one another a little more emotionally. If you are feeling unmotivated or you have "The Winter Blues" don't hesitate to reach out to your emotional support system. Prayer and meditation is always great way to stay grounded when the world or your family time can seem overwhelming.
If you do not have anyone to lean on, you can call a support hotline that will listen and be there for you.
It is ok to take breaks. Overstimulation from noises and people can trigger you. Avoid inviting people who are unsupportive, and draining.
If you are single, recently divorced or this is your first holiday season alone, I hope you know you are not alone and however you decide to celebrate it is truly up to you.
Each month's Holiday assists us in ushering in the birth month of our Lord and Savior Jesus Christ. We are to give thanks not just for the material things but for God's Grace and Mercy.
God Is Here For You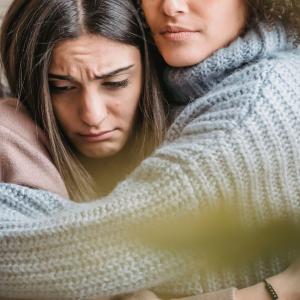 Dear Lord,
We are so grateful to You. We give you all the praise, honor, and glory. Continue to lead and guide our paths so that our hearts can be filled with gratitude. -Amen.
This recipe is one of many always cheers my family up when they have had a tough day.
Happy Eating.
Salmon Steaks With A Teriyaki Glaze and Spinach Salad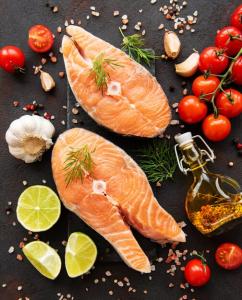 Ingredients
1 Tablespoon Fresh Mango juice
2 Tablespoons Teriyaki sauce
2 teaspoons Honey
1/2 teaspoon salt
1/4 teaspoon pepper
4 Salmon steaks (8-10 oz. 1-inch thick)
Cooking Instructions
Heat broiler
In a small bowl, whisk together the Mango juice, Teriyaki sauce, and honey.
Rinse the salmon steaks, and pat dry. Season with salt and pepper.
Place steaks on a baking sheet. Brush generously with glaze
Broil 4 inches away from the heat source
Baste once, until opaque in the center. (10-13 minutes)
Serve.
Salad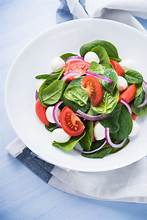 Ingredients
1 Bunch Spinach
1/4 cup Purple onion, sliced
1/4 cup cherry tomatoes, halved
1/4 teaspoon Anchovy
1 Tablespoon Olive Oil
1/4 cup Red Wine vinegarette
Cooking Directions
Rinse and cut spinach and place in a medium bowl
Add sliced onion and cherry tomatoes
In a small bowl, combine the anchovy, olive oil, and red wine vinegarette. Whisk until combined.
Pour over spinach. Mix well.
Serve.