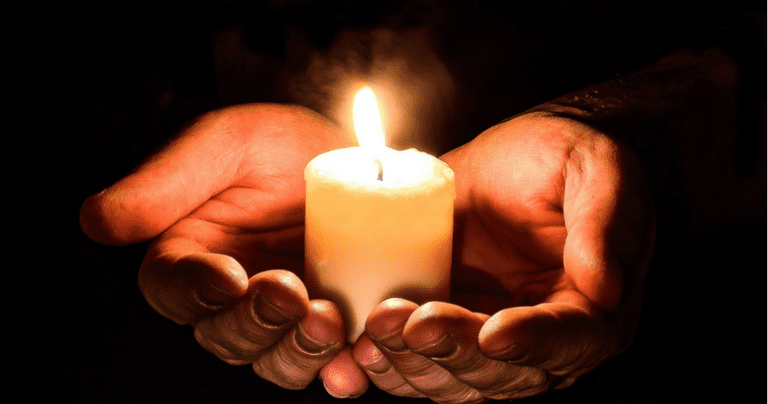 We pray in the name of all traditions.
May we practice our faith with sincerity, increase our capacity for love, and unveil the peaceful essence we seek.
May our faith transmute anger into action, melt away hatred with love, and spur us to serve the poor, sick, and old.
May our strong attraction to one path not create repulsion for other paths.
May we allow other people to foster their beliefs, even when we think they are wrong.
May we remember that we all belong to one human race, that ideologies and theologies are only a part of who we are, and that we all share traits that make us human.
May we honor diversity when appropriate, celebrate unity when we see it, and find ways to work together.
May we learn to disagree without being disagreeable, sow the seeds of peace when we encounter hostility, and rejoice in friendliness wherever we find it.
We ask for strength to overcome prejudices, clarity to see our biases, and courage to act justly in the face of injustice.
May we remember to be kind to ourselves and ask for progress rather than perfection.
May we treat each other with respect, recalling that on the other end of every interaction is a human being that thinks and feels.
May we become beacons of light, instill hope rather than dread, greet others with a smile, and help when we can.
There is work to be done and we cannot do it alone.
We ask humbly and authentically that we may work together towards harmony.
May our actions serve as inspiration and our perspiration light the way.
Gudjon Bergmann
Author & Interfaith Minister
Visit www.experifaith.org.
Prayer © Gudjon Bergmann, 2018
Picture: Pexels.com CC0 License
Authors note: Interfaith is not a call for unity of faith, rather a call for human unity. Interfaith is a movement that works towards harmony among faiths and nations.