It doesn't interest me what you do for a living. I want to know what you ache for and if you dare to dream of meeting your heart's longing…

~ Oriah Mountain Dreamer
Just as all the love songs tell us, there's someone for everyone. Luckily, finding the right dream buddy—someone who won't laugh at you or call the men in the white coats when you tell them about your nighttime dreams—may be slightly more difficult than finding a bed buddy, but a whole lot easier than finding a soul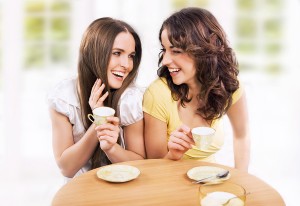 mate. Although, some dream buddies turn into bed buddies…and you realize they were your soul mate all along…as in the case of me.
What's wonderful about working with a dream buddy (whether or not you are sleeping with them) is that in the mutual sharing and listening to a nighttime dream with them you are given the gift of hearing yourself speak as well as hearing feedback about your dreams that might have remained elusive. In the telling of the tale, details that might otherwise have been lost forever emerge, and even entire plotlines, previously obscured, pop out from behind a mental corner.
A dream buddy can be anyone in your life who, like you, is interested, fascinated, or even slightly curious about what our strange dreams are trying to communicate. Your dream buddy can be a friend, spouse, colleague, neighbor, or family member. For this assignment you simply need to spend a few minutes per day discussing your dreams and offering feedback (without laughing or pathologizing one another).
Think of your dreams like diamonds—besides being extremely valuable each dream contains innumerable facets. That's why getting feedback from a dream buddy can be exponentially powerful.
Who will you choose to be your dream buddy???
***
Excerpted from It's All In Your Dreams (Conari Press). Once you buy your copy, click here to receive $4,000 worth of fr*ee dreamy gifts throughout the month of May.
***
Join the conversation! Post your dream on Dreams Cloud, then tweet it using #DreamChallenge.
***
Click here for a preview of your free* dreamy gift du jour!