Our Sunday afternoon: starting at the Campus Martius park, walking to and along the riverfront, then back and up to the Jazz Festival. Yes, this is the Nice Part of Detroit — no ruins here — but this is also a Say Nice Things About Detroit sort of post.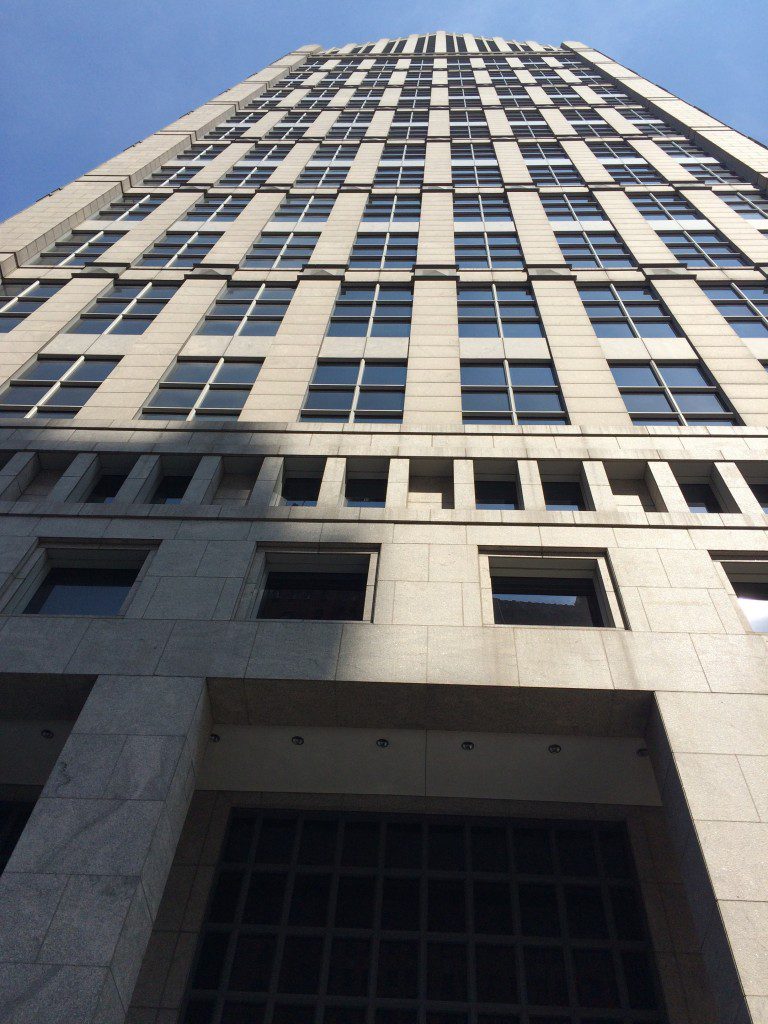 Not sure what building this is . . .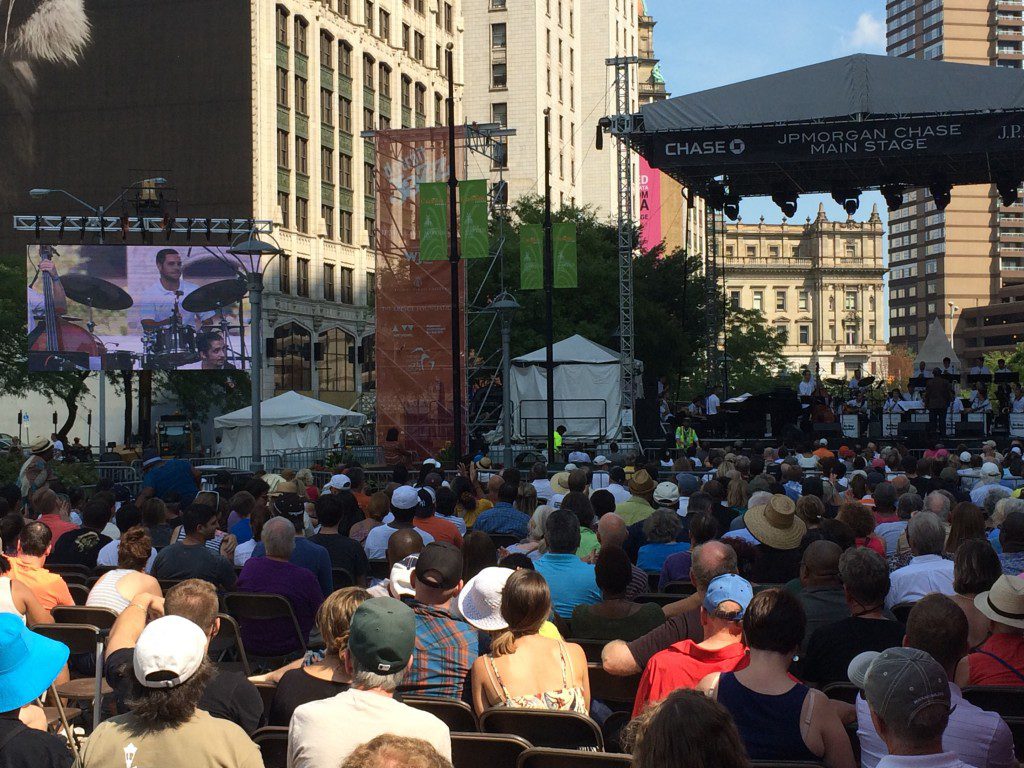 A stage at the Campus Martius Park.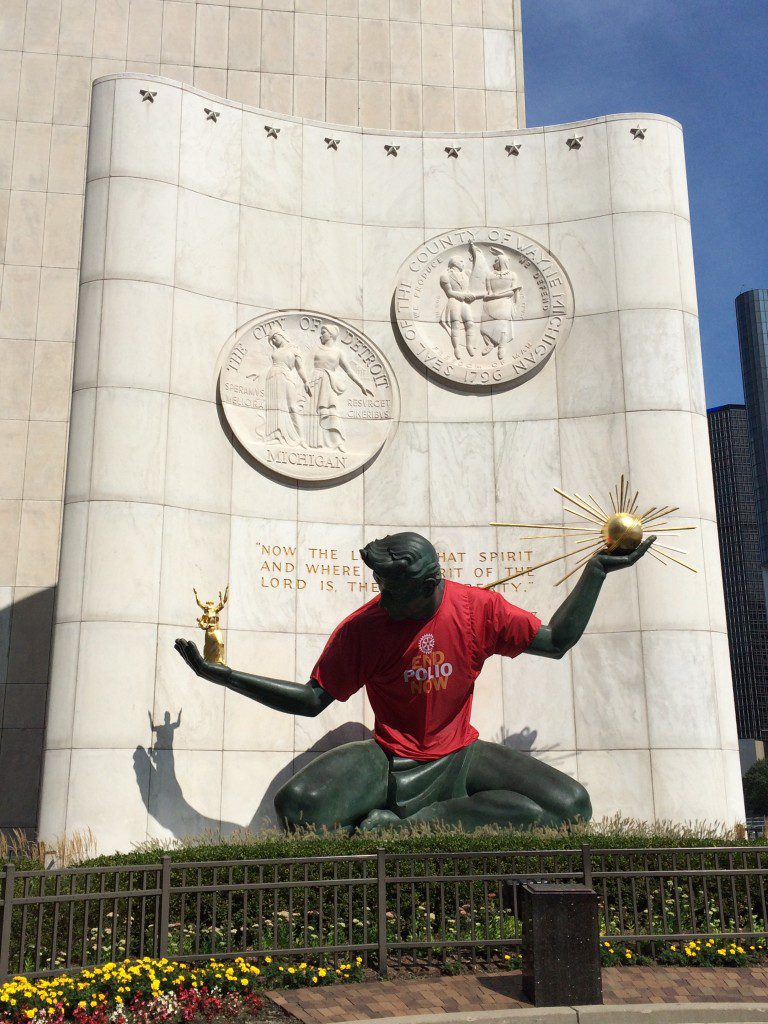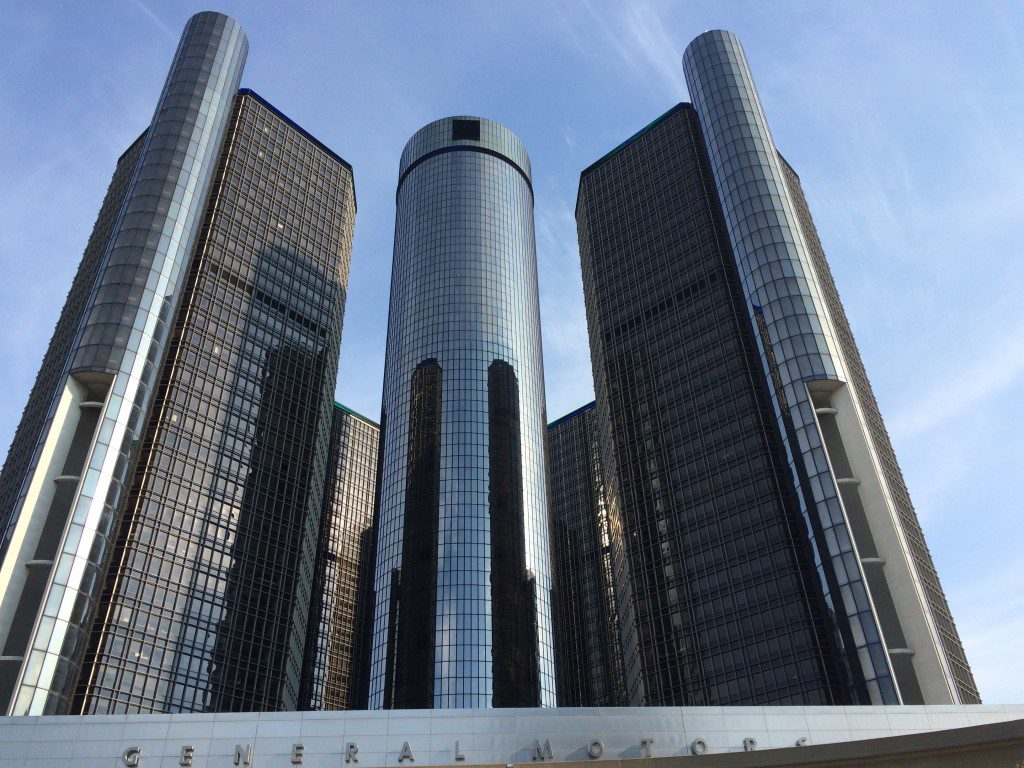 The Renaissance Center, now world headquarters of General Motors. Not much going on, but the main level, with a display of GM vehicles, was open.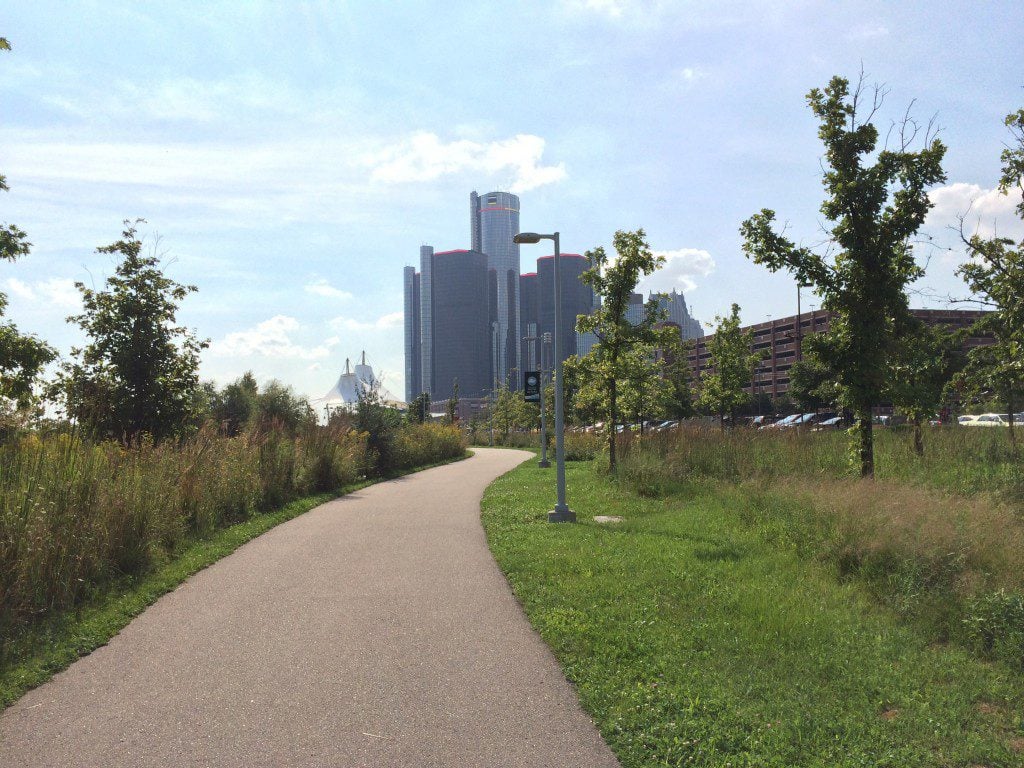 The Riverwalk – and a nature path (with crickets!) within view of the RenCen. Very, very new.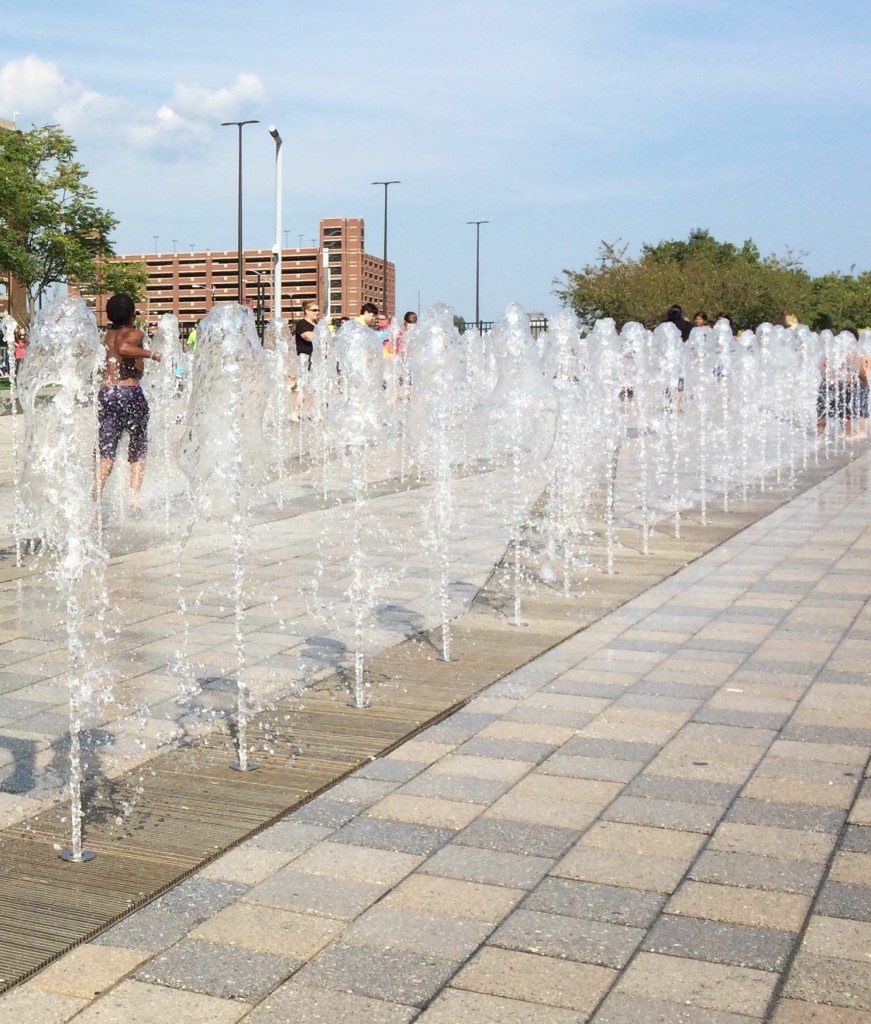 Also on the Riverwalk, the GM Plaza and Promenade, Detroit's equivalent of Chicago's Millenium Park fountain, for kids to run around in. Also new.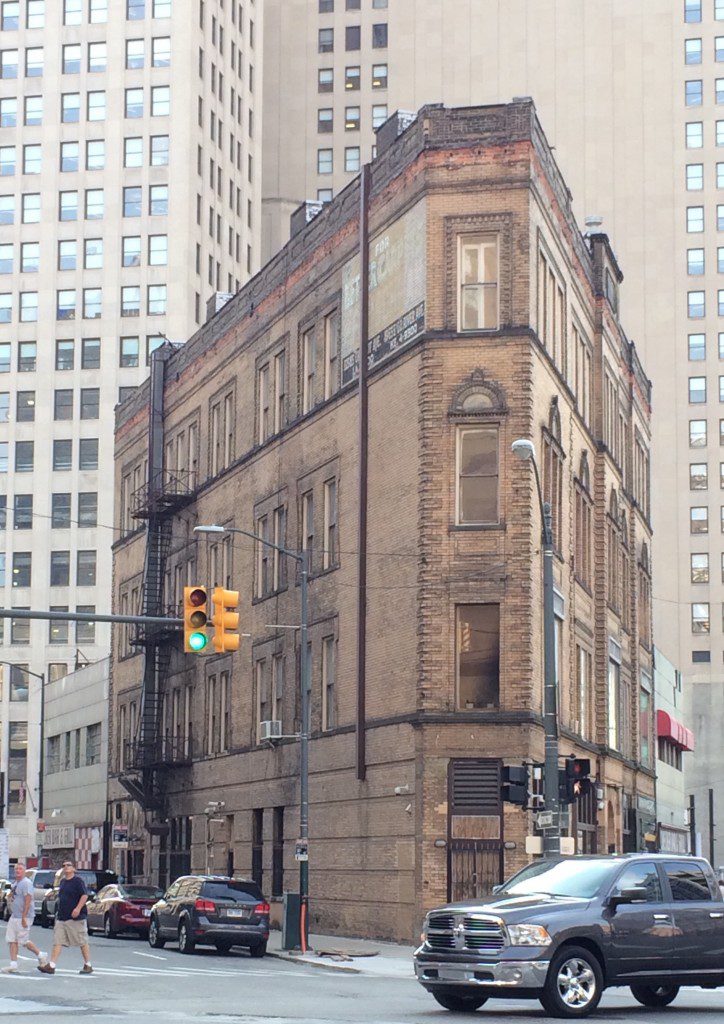 Just a building. . .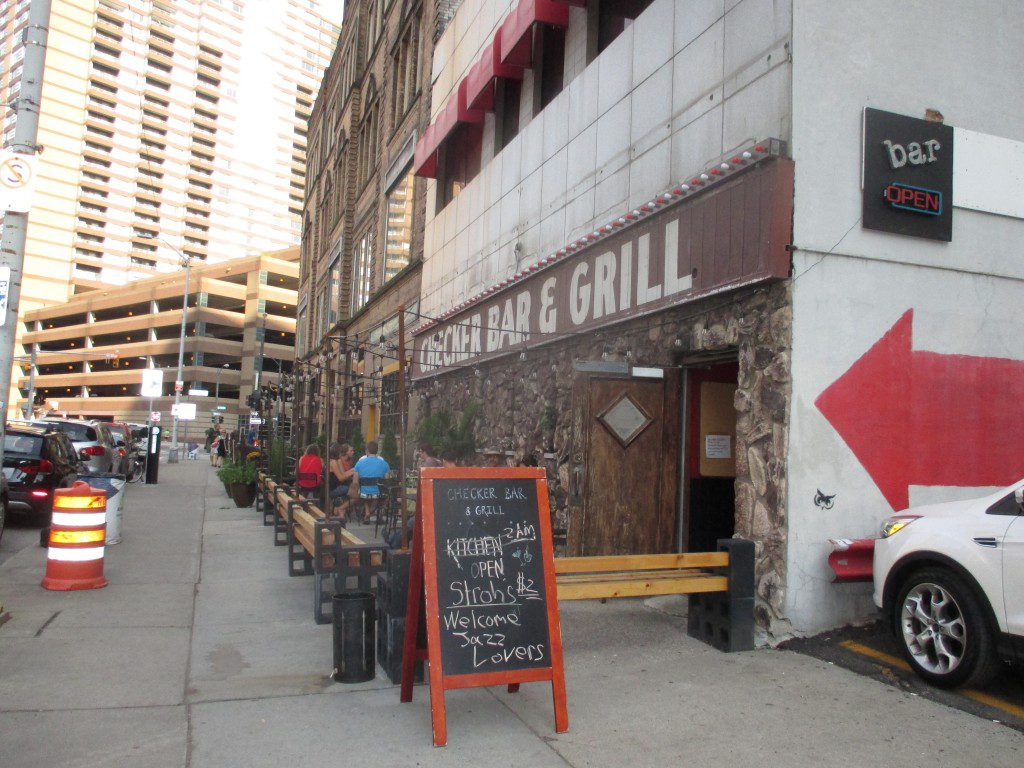 The Checker Bar & Grill, because Detroit has hipsters, too. (Plus: Stroh's beer!)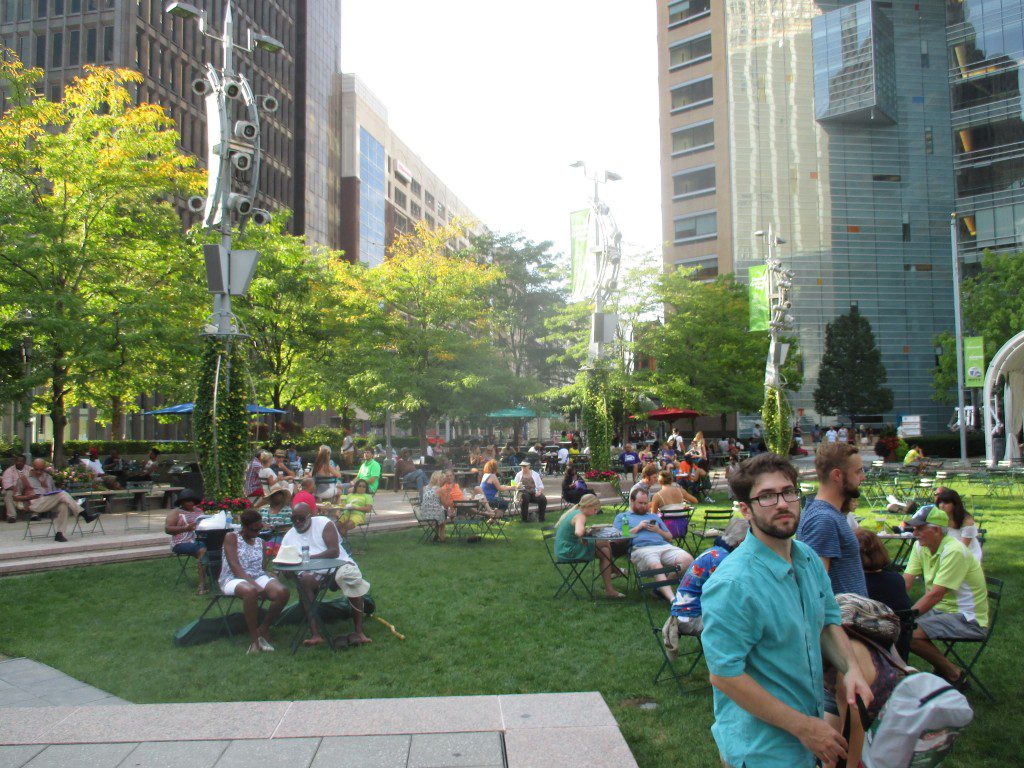 Another view of Campus Martius Park (no, I don't know this man!)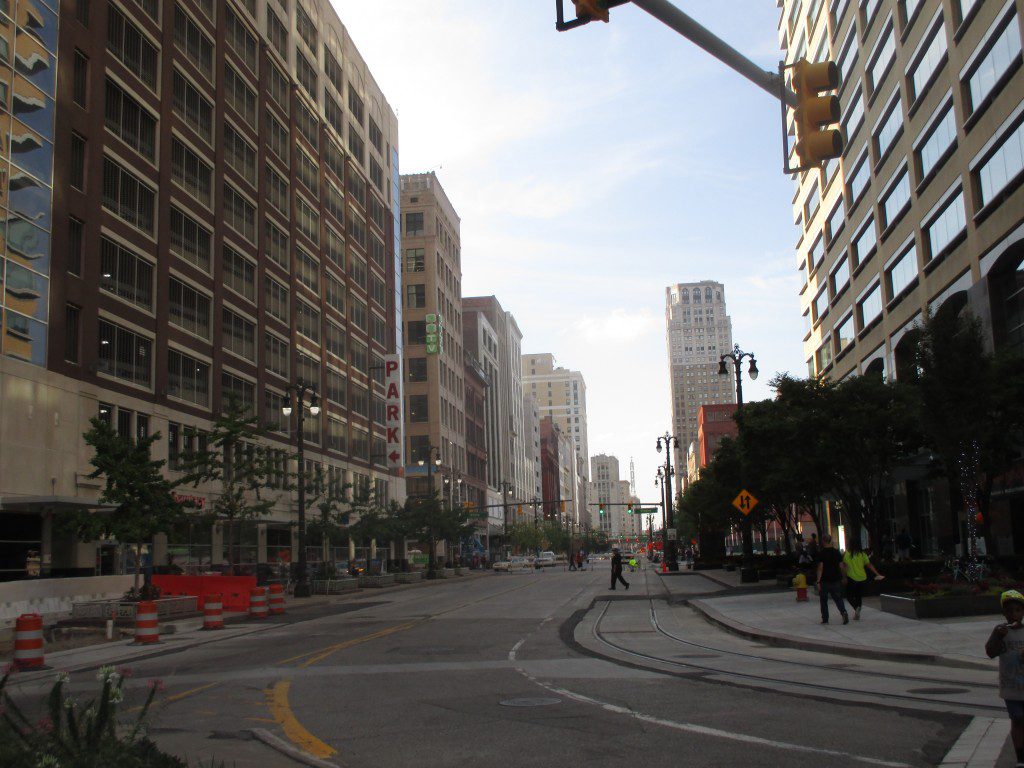 The view up Woodward.