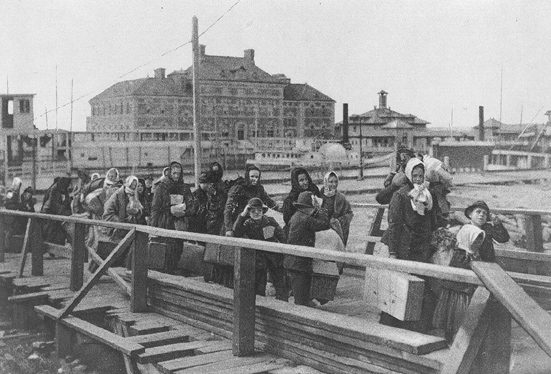 Not long ago, I wrote about my discovery that the answer to all our family questions was seemingly waiting to be uncovered at the St. Louis County Public Library genealogy department.
And, over the weekend, as a small trip during the kids' spring break, we drove down to St. Louis, and spent some time looking at microfilm, to find . . .
nothing.
No evidence of church membership, baptisms, confirmations, or marriages, at what was supposedly the family church for generations.
All we found were gravestones, at a visit later on to the family cemetery, Friedens Cemetery.
So on the drive back (and, to answer your question, no, we didn't just look at the microfilm and come back; we had a proper tourist visit), we brainstormed.
What we knew was this:
Emile Schwartz married Wilhelm Wittkoetter in 1885, promptly gave birth to two daughters, and he died two years later, before the second child was even born.
She then married Edward Debush, had 4 more daughters, two of whom died as infants, and then he himself died in 1897.
One of those daughters, Amelia, then married Richard Stapleton, gave birth to a son who died in infancy in 1910, and a daughter, my grandmother, in 1913.  Then Richard died in 1917.  She eventually remarried, to Oscar Kostedt, gave birth to another died-in-infancy child and two more children who lived to old age.
In the cemetery we found graves for, in one section:
My grandmother and grandfather
her father Richard Stapleton
and her mother Amelia Kostedt.
In another section we found
Annie Debush, one of Emile's daughters, who survived infancy but died in 1906 at the age of 19.
Emile herself, who died in 1908.
And the baby Richard Stapleton, who died in 1910.
But what about the earlier deaths — that of Wilhelm Wittkoetter, and Edward Debush and the two babies?
Turns out, for Wilhelm there's only a death listing online, but for the Debushes there are death certificates, which list their place of burial, and this is not the Lutheran cemetery at all, but the Catholic cemetery Holy Trinity.  And this isn't just any Catholic cemetery, but is described at findagrave.com as a cemetery for the poor.
Oh, and Holy Trinity is, or was (it seems to have been paved over and is now either a parking lot or the interstate) the cemetery in the Holy Trinity (now Most Holy Trinity) parish boundaries, and every address that Amelia, William, and Edward are listed as having lived at (according to census records, death certificates, and city directories) is in the very immediate vicinity of this church.
So our new operating assumption is that she was Catholic, not Lutheran, during the 1880s and 1890s.
Why, then, are the members of the family who died in the 1900s, buried in the Lutheran cemetery?
Our only guess — and it really is just a guess — is that some benefactor came along, who provided financial assistance but also prodded the family, or Amelia at least, to become Lutheran.  We know that Lillie, another sister, was employed as a servant in 1910, and this was a common occupation for young women at the time.
So now we need to go back to St. Louis again, and look at the Catholic parish records!
Image:  https://commons.wikimedia.org/wiki/File%3AEllis_island_1902.jpg; See page for author [Public domain], via Wikimedia Commons