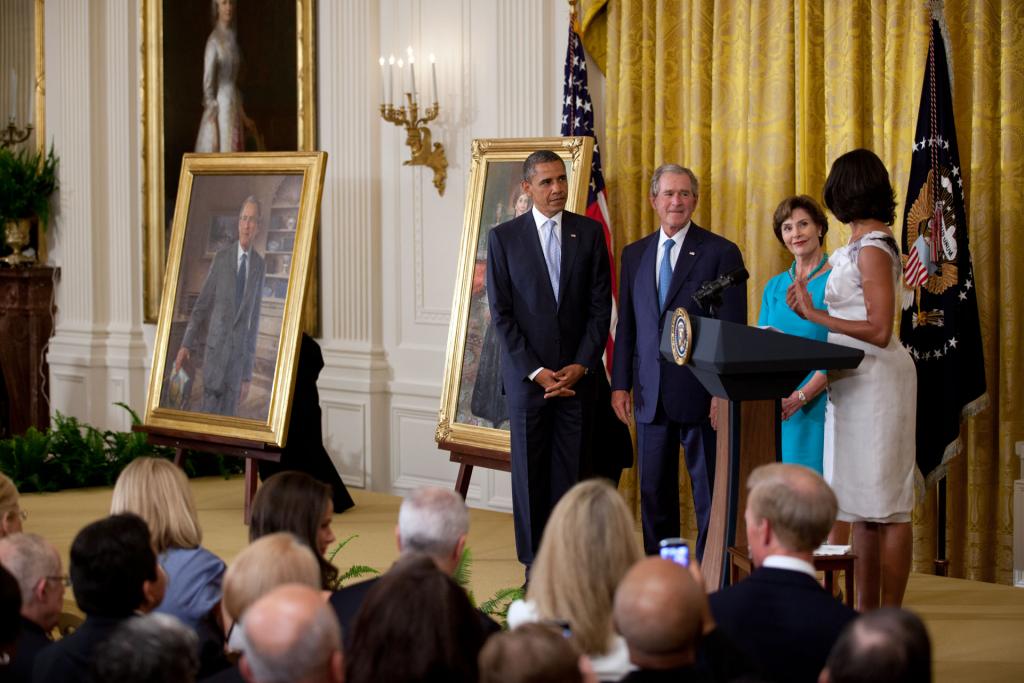 CNN reported on the Obama portrait unveiling yesterday, but it's not yet available in the public domain so the image above is from the Bush portrait unveiling.
Instead, I can only offer that you look at the link above and promise that I'll update the placeholder images below when available.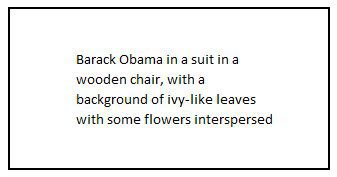 My reaction to President Obama's picture:  it's OK, I guess.  I know that it's the style of the artist, Kehinde Wiley, to depict "African-Americans posed in the style of Old Master paintings, regal, formal and filled with pops of color," as CNN phrases it, and this is in that style, so it's not a surprise.  The portrait does look like Obama, and, really, the only odd thing about it, to my eye, aside from the question of what you think of the style, is that Obama and the chair he's sitting in appear to be superimposed on top of the background, rather than it looking natural.  And, again, it's a part of the artist's style, but in other images one can find online, it looks more deliberately so, where here it looks a bit more like it was supposed to be integrated in more naturally but it didn't work out.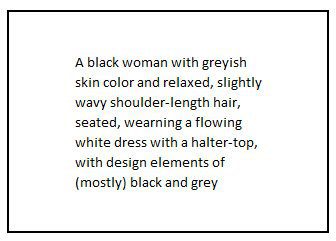 As to Michelle Obama's picture, well, here's CNN's description:
Michelle Obama chose Baltimore-based artist Amy Sherald. Sherald is another African-American artist known for her unique style, and her portraits also tend to underscore themes of social justice. She often paints black skin tones in gray as a way to take away the assigned "color" of her subjects. Sherald's work is less about realism in composition and more about shape and color; like Wiley, the choice of Sherald ushers in a new era of presidential portrait.
And it does look interesting, though the grey skin, however much it has a political message behind it, is visually unappealing, and the schoolchildren who Michelle said she hopes are inspired, aren't going to understand its purpose.  What's more unsettling, though, is that the image just doesn't look like Michelle Obama, but like a generic idealized American black woman.  Maybe it's just me (I stink at faces and totally identify with people who say they have "face blindness" though I'm sure that I wouldn't meet the clinical definition) but it just feels "off" — and I don't mean this in the way that people meanspiritedly criticize her for scowling.  It reminds me of the time I took an art class in the evenings and we worked on making portraits from photographs using grids, and I came up with something that looked reasonably like a real person — just not the person it was supposed to be.
I'll be the first to admit that I don't have an eye for this sort of thing, and I am not going to criticize the Obamas for choosing artists who would render the portraits in a more "artsy" style rather than a conventional portrait.  And if you look at Clinton's portrait online it's clear that not all presidents have chosen traditional portraits.  And perhaps there's an intent here, that the Obamas wanted to highlight artistic styles and artists rather than themselves, specifically.
So, as usual, readers, what do you think?
Image:  President Barack Obama and First Lady Michelle Obama host a ceremony on the occasion of the unveiling of the official portraits of former President George W. Bush and former First Lady Laura Bush, in the East Room of the White House, May 31, 2012. (Official White House Photo by Lawrence Jackson); https://obamawhitehouse.archives.gov/blog/2012/05/31/president-obama-unveils-official-portrait-president-george-w-bush