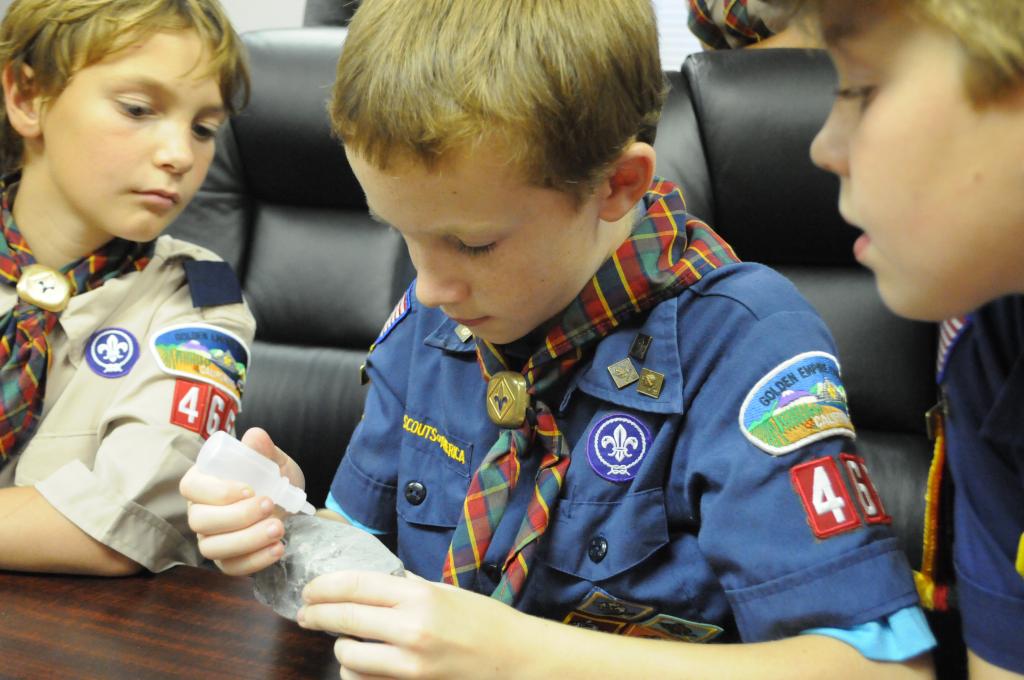 Today the AP reported on Cub Scout packs which have plunged into inviting girls to join up.  How's it going?  The key paragraphs:
Under the new plan, Cub Scout dens — the smallest unit — will be single-gender, either all boys or all girls. The larger Cub Scout packs will have the option to remain single-gender or not.

Scouting leaders have some leeway, particularly in smaller communities.

In Durham, for example, den leader Tuck Pescosolido recently led a group of four girls and four boys as they built wooden toolboxes. As the project got underway, the girls raised their hands and waited to be called on, while the boys were somewhat silly, cracking jokes about flying airplanes when asked about drilling pilot holes. But once they settled into the activity, things leveled out.

"I didn't want to stereotype. But yes, I did expect perhaps the girls would be a little bit calmer, would be a little bit perhaps easier to manage in my role as the den leader, and to a certain extent that has played out," Pescosolido said. "But it's done so in a great way. It's not that the girls are sitting still. It's that they are very highly engaged in the task and they're less, perhaps, distracted by other things than the boys are."
Folks, I am Not Happy.
Scouting leaders are not supposed to have leeway.  Councils and districts are not supposed to be giving leeway, and packs are not supposed to be violating the rules.  There are specific reasons why boys and girls are in different dens, and the optimistic portrayal above of the impact of combining girls and boys into what had originally be a space for boys, masks a serious issue.  Girls are well-behaved, calm, engaged, less distracted.  Who wouldn't want that?  Who wouldn't, if faced with a group of kids, half of whom are calm and follow instructions, and the other half of whom have to be brought back on task, prefer the "good ones" and have less patience for the "bad ones"?  BOYS WILL FALL THROUGH THE CRACKS IN PRECISELY THE ORGANIZATION WHICH IS MEANT TO MEET THEIR NEEDS if this sort of "it's too hard to maintain separate dens" continues and becomes the norm.
So this is why I'm asking for updates.  Are you a scouting family?  Have you seen "girl Cub Scouts" in action?  What's your experience so far?
Image:  https://commons.wikimedia.org/wiki/File%3ACub_Scouts_Earn_Geology_Badge_(8200193981).jpg; By U.S. Army Corps of Engineers Sacramento District (Cub Scouts Earn Geology Badge) [Public domain], via Wikimedia Commons