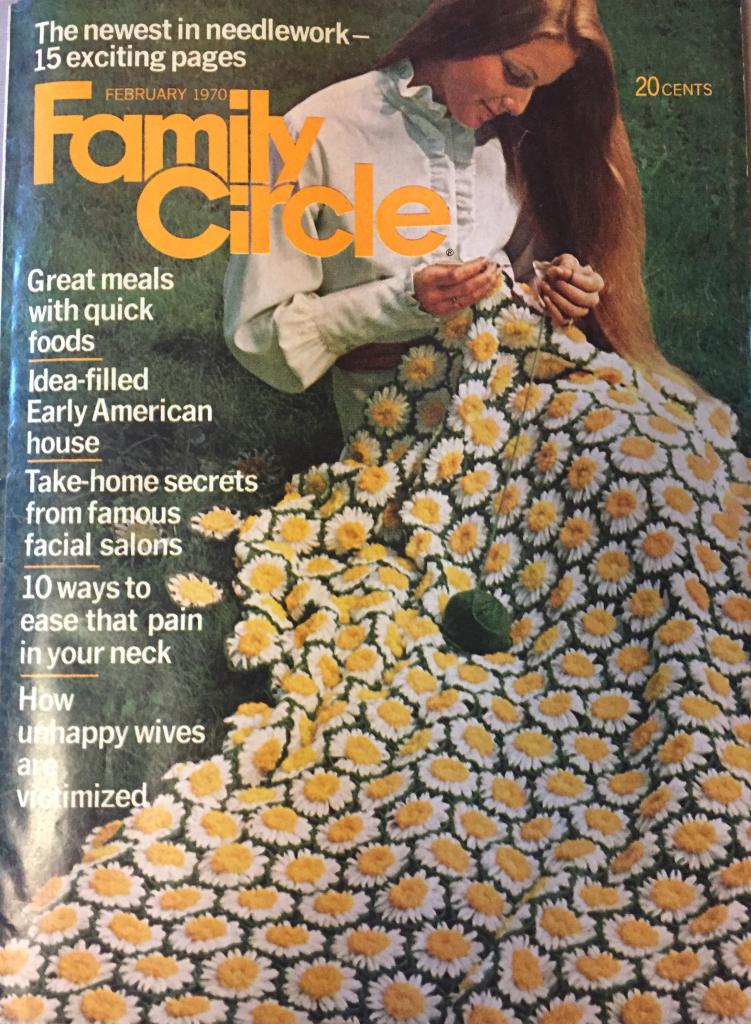 So regular readers will know I've been engaged in the process of working with my siblings to clean out my parents' house.  In the basement, among all manner of boxes, were shelves full of fabric, half-finished craft projects, undone needlepoint and crewel kits, and a banker's box full of unmade patterns.  There was even a box with the afghan on this magazine cover, half-made from the kit Mom had ordered.  And there were a selection of women's magazines from the early 70s, a few of which I saved and brought back to look at.  And, yes, in all of them were needlepoint and sewing projects in a way that just wouldn't exist any longer, along with home design ideas, health and beauty, cooking, and other topics.  Here are a few of the more interesting pages: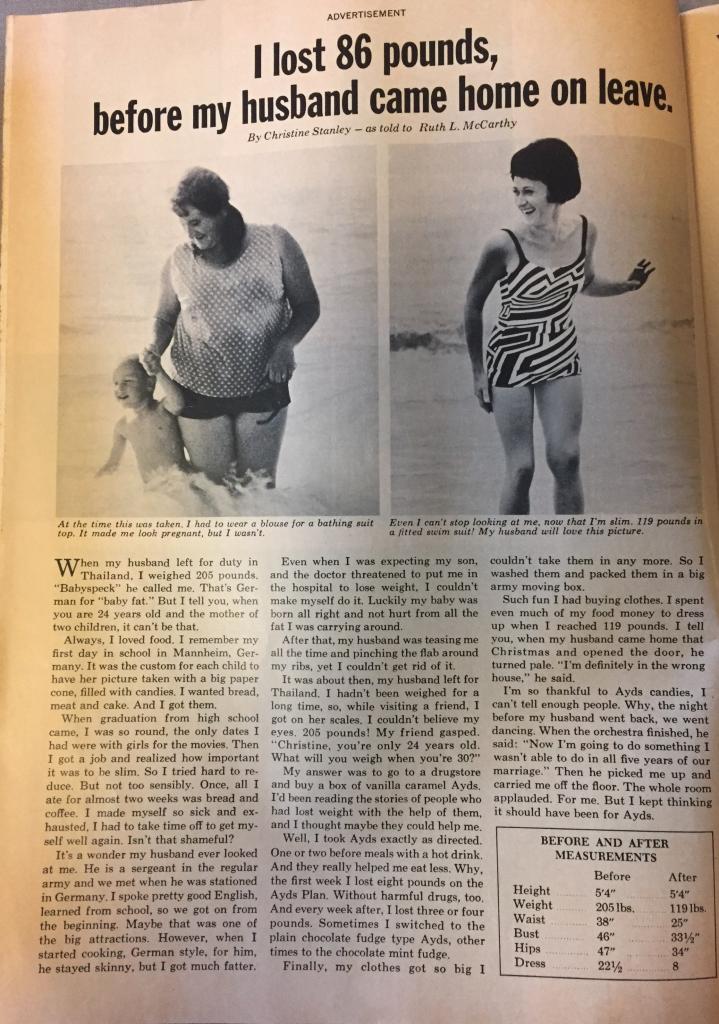 Yes, this is a type of ad which certainly is timeless, "miracle method of losing weight."  But this was 1970, and the housewife was German, and married her husband, an American, when he was stationed there in the army, and he's now stationed in Thailand.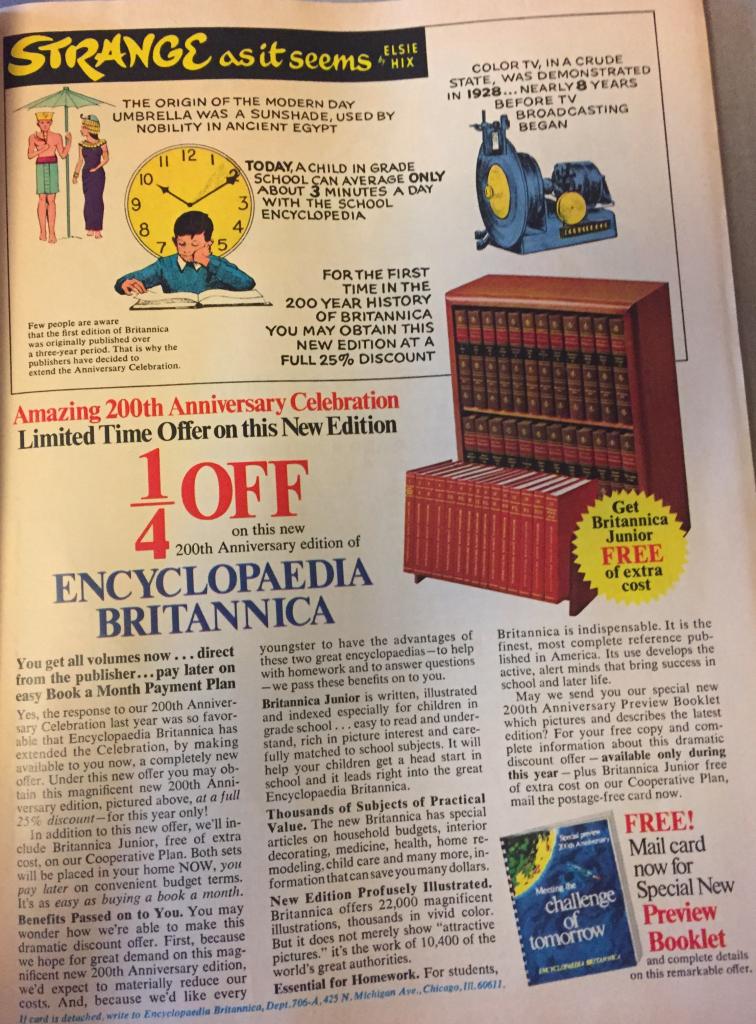 And yes, there's an opportunity to buy an Encylopedia.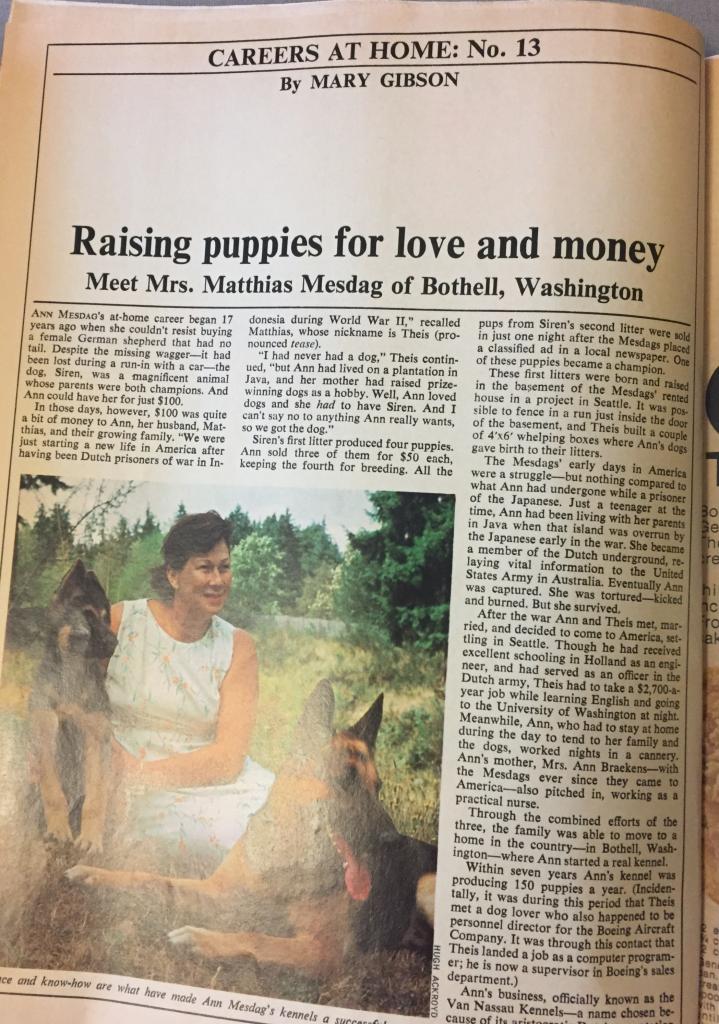 And another indicator of the time:  an apparently ongoing series on "careers at home," and, in this case, the story of another immigrant woman, whose past involved serving in the Dutch underground resistance to the Japanese on the island of Java during World War II.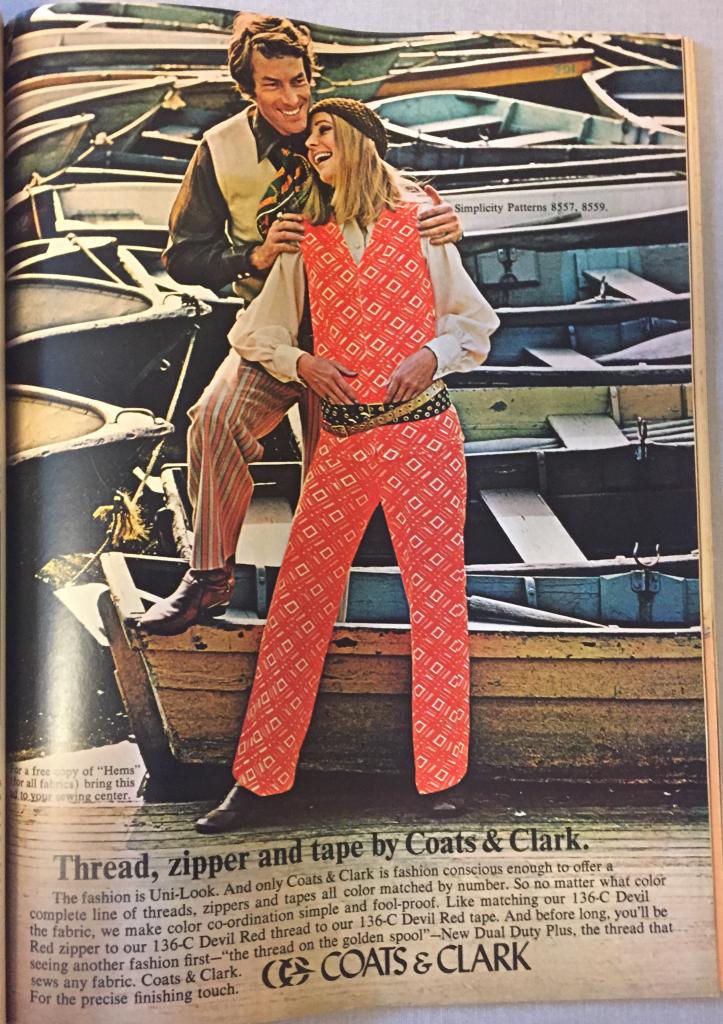 When was the last time you saw a manufacturer of sewing notions advertising in a general-interest women's magazine?  Heck, I don't even know if they advertise in special-interest sewing machines.  But sewing for fun and money-saving reasons was still a part of women's lives in 1970.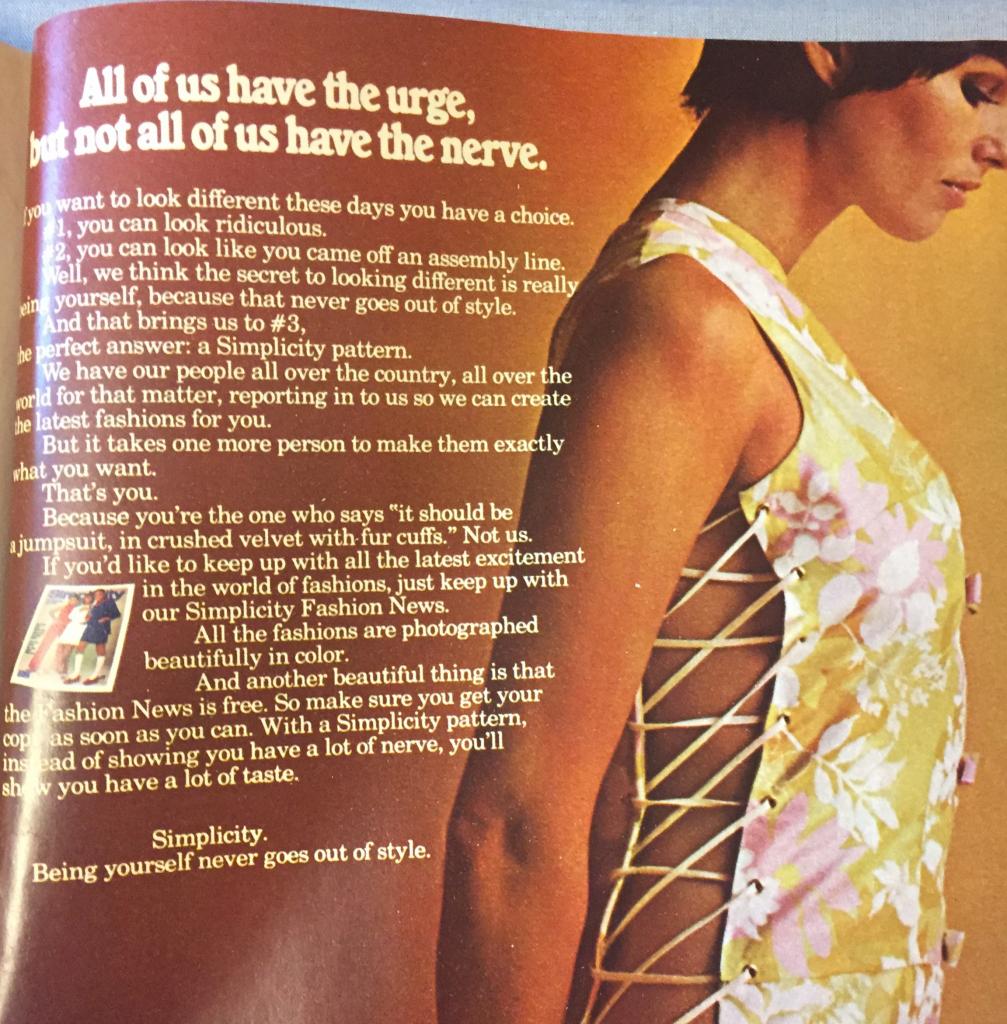 Here's an ad for the Simplicity pattern company.  Other magazines featured patterns that could be ordered through the magazine.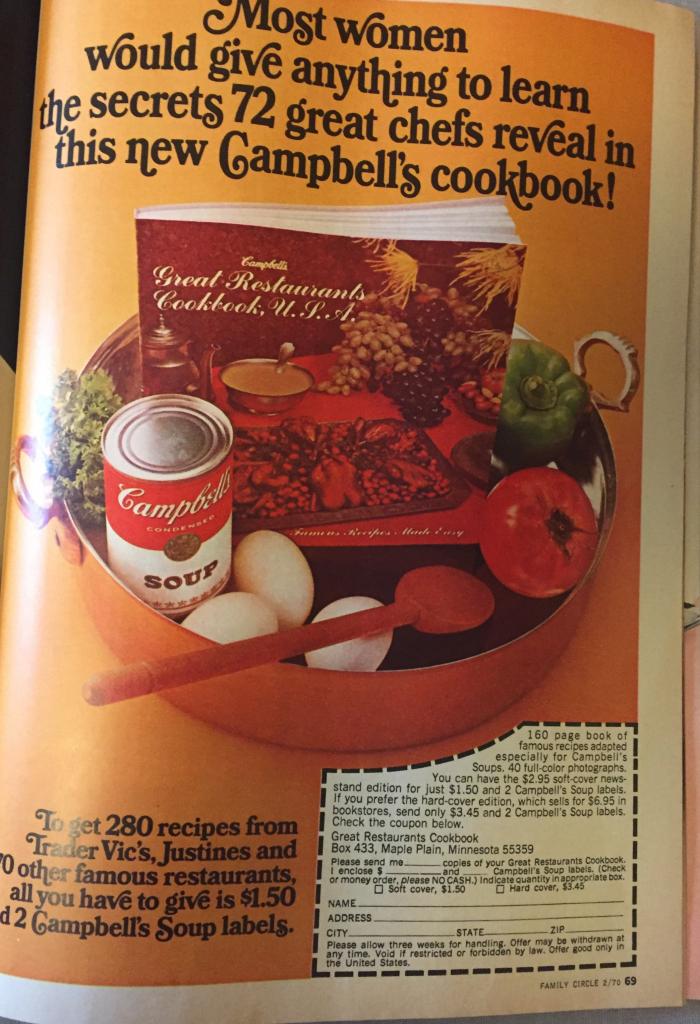 And there were multiple offers for products to be had by sending in labels from soups, canned vegetables, etc., as well as, yes, recipes of exactly the sort that are now ruthlessly mocked for celebrating the usefulness of convenience foods.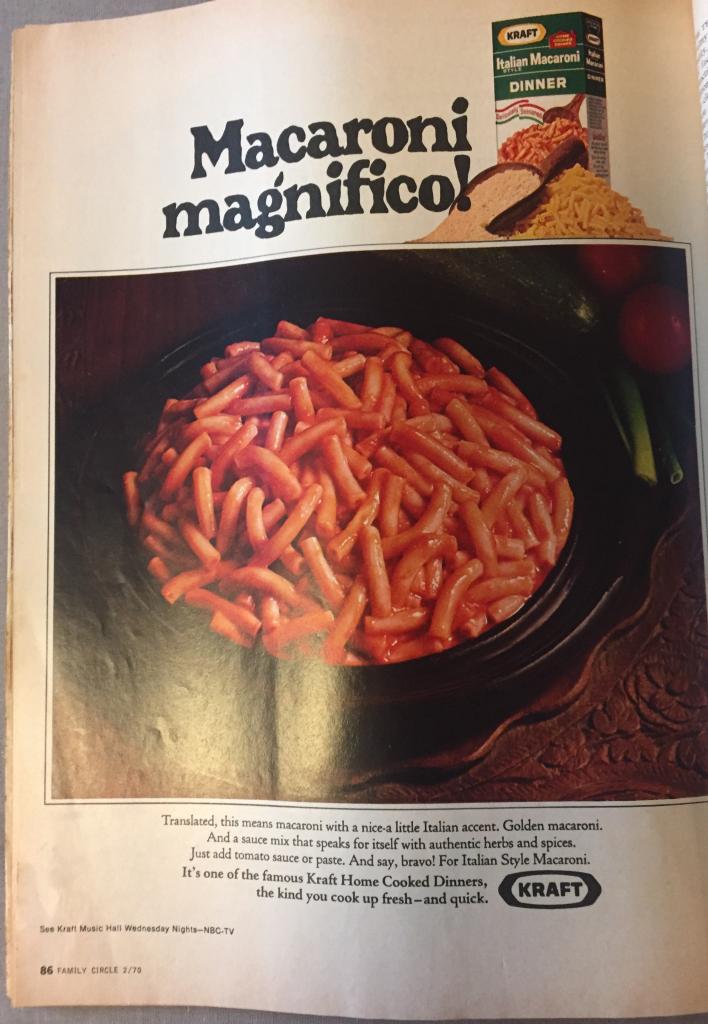 And, finally, another slice of another era — before "Kraft Dinner" was Canadian for macaroni & cheese, Kraft had a whole line of "dinners" including this one, and another with spaghetti & sauce.
Now, that being said, it was sad to see box after box of unfinished projects and fabric that were never touched. Why did Mom buy so much that she was never going to use?  Did she enjoy these projects?  I don't know.  But there you have it.