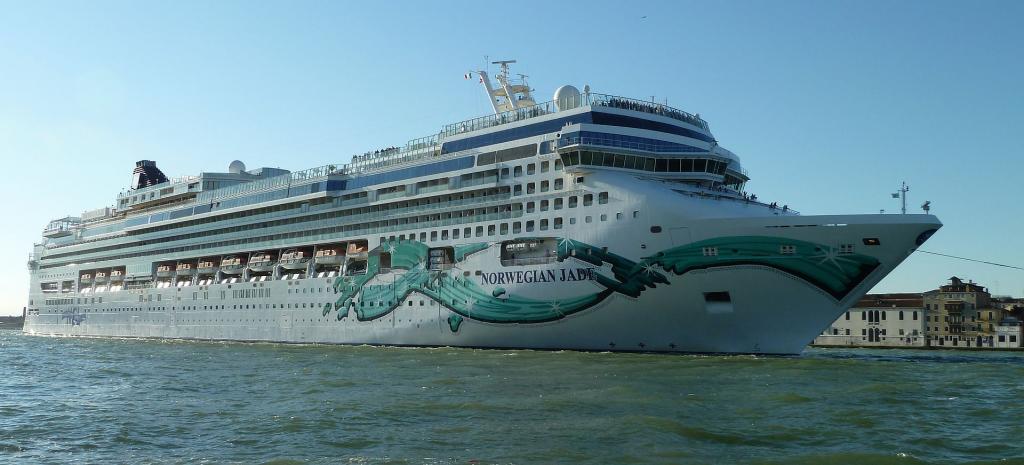 So, other than a pre-scheduled post last week, the blogging has been quiet as of late, because I've been on vacation, namely, a cruise vacation, for the first time, in Italy and Greece.  (I'm still jet lagged as I write this.)  And I want to write a bit about this, even if in the form of journaling so that when I get old and my memory goes to pot, I can reread it, and I'll share the photos that I think might be of greater interest than "oh, it's another picture of a historical site."
But I thought I'd start with a more general post on the general experience of the cruise, and logistics and the like, some of which may be of some value to those of you who have not gone on a cruise, and some of which may be wholly contrary to your experience, which you're invited to share in the comments.  My high schooler is a summer camp counselor this summer, and my college student is working a summer research job, so it was just the three of us, my husband, my 12 year old, and myself, staying in a cabin with a Pullman-type bed for my son.  (Are the older boys more bummed about missing out than they're letting on?  Maybe.)
To begin with, this was a 10 day cruise on Norwegian Cruise Lines, on the Jade specifically, departing from and returning to Rome — that is, the port town of Civitiavecchia.  Here's the full itinerary so long as the link stays good.  We added on two days on the front and a further day on the back end as well.
Our cabin was an oceanview cabin on the 5th deck, in the midship area, in fact, the furthest midship before hitting a door saying, "crew only."  We had originally booked an interior cabin, both because we're cheap and because we made the decision late enough that oceanview or balcony cabins were no longer available, but then they offered an option to "bid" on an upgrade to an oceanview (which I assume was part of a general process of oceanview folks upgrading to balcony, balcony folks upgrading to a higher level of balcony, suite, etc.) which worked out nicely.
One thing I was very concerned about was motion sickness, because I have become increasingly prone to it.  I brought with me a full pharmacy, up to the prescription patch, though I was leery of it due to its side effects and wanted to simply have it in reserve.  I did start with taking ginger pills (in fact, I had read that taking them starting several days in advance is most effective) but wasn't sure how much of a difference it made, and I was having some (modest) tummy troubles which could be blamed on all kinds of things, even including the travel itself, but could have been a side effect of the ginger (yes, even herbal supplements can have side effects), so I discontinued it.  I also brought with me some Bonine, which I knew wouldn't do in its regular dosage, because it puts me to sleep even though it's supposed to be "less drowsy," but, for the first travel day, I used half a pill the night before, and then for the next couple days I used small fractions of pills.  Did it make a difference? I discontinued everything after the first half of the cruise with no ill effects but I can't say whether the initially pills were unnecessary or I had simply adjusted to the boat — the first full day was a sea day and I did feel bothered, though not unmistakably motion sick, by the swaying on the top deck, and this was fine later.  But beyond all this, for the entire duration of our cruise, the water was so still there weren't even (that we could see) whitecaps on the water.
Oh, and I had read, of the lower decks, that they have less motion but also more engine noise, but that wasn't really an issue; it was more of a white noise-type humming, with the exception of a part of one night when there was clanging that kept us up for a while.
A list of items I wish I had known to bring along:
A lanyard for the keycard.  Yes, it was mostly fine to have had it in my pocket but, well, these are women's clothing pockets, and small, and I felt like I was always checking that it was there.
A travel hat.  I ended up getting a straw hat on our second port of call, because the sun was bothersome, sunglasses or no, but it was a nuisance, and a proper hat that could be scrunched up, and had a less-dorky strap, would have been nice.
A bigger/newer suitcase and more clothes inside it.  By which I mean that the only "regular" suitcases we have (other than carry-ons) are older and predate that modern suitcases with a built-in frame; there's just a handle and wheels on one end.  It was a nuisance to carry/pull, and, in the end, that one as well as the suitcases my husband and son took, didn't really have enough capacity, especially since I discovered that the women tended to dress more nicely (e.g., simple sundresses rather than just shorts) than I expected and I felt a bit scuzzy in my shorts and t-shirts (though I'm still glad that the cruiseline wasn't one with Formal Nights, which was more than I was interested in in any case).
Things that surprised me:
I had read that the cruise companies really just cover their costs with the baseline charges, and make their profit with all the upcharges, but I was still surprised that there was so much drinking, and so much promotion of drinking, onboard, though, at the same time, there did not appear to be any rowdy disruptive drunks that I noticed.  Included in the cost were water, coffee & tea, lemonade, "flavored waters," milk, and juices at breakfast.  Then they sold a "soft drink package" of $8 per person, which my husband got, as well as a "beverage package" for $60, which covered basic alcoholic drinks, and upgrades with more premium drinks for $100 or $130.  Or you could order your drinks a la carte for something like $8 or $9 each.  And there were certainly plenty of people with drinks in their hands by the pool or in the bars and entertainment venues in the evening.
The other thing that they promoted were their "specialty restaurants" though I didn't have a good understanding of how popular they were.  In addition to the fact that there was an additional cost (a flat $30 for some, or ordering off the menu at an Italian restaurant at prices that weren't really any different than at an onshore restaurant), we never really felt the need, since the included-in-the-price food was actually pretty good.  The buffets had a good variety (though a lot of stews, which I didn't expect but was fine), with Chinese and Indian food as well as standard American fare, plus pizza and hamburgers and the like, and fresh fruit as well as dessert items, and the main dining room restaurants were also good — it surprised me at first that the portions were smaller than at a typical American restaurant, but it made sense, after all, since you've got appetizer and dessert included, there's no value to the customer in giving them a doggy bag, and, heck, anyone who's still hungry can always get a late-night snack.
There were occasionally lines at the main restaurants but only as we were leaving, not entering.  We also made sure to find a spot at a table at the buffet before heading off to get our food, which sometimes took some looking but was never unsuccessful.  I did try to take small portions of everything to sample and avoid overeating (unlike some passengers with mounds of bacon on their plates!), and my son was a bargain-priced passenger, since his favorites were the saltine crackers, rolls, and banana bread.
A third upcharge was one we didn't take advantage of — for the cost of a mere $30 a day, you could get a low-speed social-media WiFi package.
Another surprise was how many families were on the cruise!  There were not a ton of younger children, but there were a lot of teens and preteens, and there were a lot of young adults.  Yes, there were older people, though, again, some of them were with family, rather than it being the stereotypical "cruise ship full of retirees."  Maybe that's just the norm these days and that stereotype hasn't been true for ages; I don't know.
Oh, and there was a significant push hygiene-wise.  Not only were there hand sanitizers everywhere, but at the entrance to the buffet was a woman with a spray-bottle whose job it was to spray passengers hands with the mantra "washy-washy happy-happy" and as much enthusiasm as possible.
But one last surprise was a bit of a disappointment:  I was honestly a bit bored during the sea (or half-sea) days.  My son loved it, because it was far more entertained simply by watching the boat being unmoored, or by solving a sudoku with my husband or the like, but I found it a bit meh.  Maybe I would have been more entertained on one of the mega-ships with more activities (the mini-golf, the bumper cars, whatever — though maybe I would have found that these have an extra cost or a long line and have been annoyed for that reason); I don't know.  Our ship as a 2,000 passenger ship and didn't have all the bells and whistles of the super-large ones.  In hindsight, perhaps I should have checked out the books at the library once I got bored with the one I had brought.  But there was not nearly as much organized entertainment on the ship as I had expected, and it was so unrelentingly hot that the pool wasn't appealing.
What about the shore excursions?
Yeah, that's coming up next, in more detail.  But to begin with, a few general words:  I was astounded at how expensive the cruise-ship sponsored excursions were, and we never did any of these, and I found myself very curious about how many of my fellow passengers did. There were two instances where we did a "shore excursion" by a private operator on-the-spot which worked out very well (Livorno and Santorini), and another where, in hindsight, I wished we had (Athens).
In general, the destinations — Athens, Greek Islands, Italy — ticked a lot of boxes.  If we had been there as a part of a "regular" vacation, sure, there would have been things we would have done that a one-day cruise stop didn't permit (e.g., the full panoply of archeological museums and sites as well as beaches), but I did feel like we were able to enjoy ourselves without the "official" excursions.  At the same time, though, I don't know to what extent this would have been true for other destinations.  Can you hook yourself up with "unofficial" and cheaper ways to get from the port to a Mayan ruin, for instance, or to a glacier in Alaska?
It's also the case that we enjoyed English being the international lingua franca, with English text on the maps and the menus and the descriptive signs; in addition, my husband has some basic tourist Italian to get him through paying for gelato or giving a cabdriver a location, but I don't know how reliable that is in other parts of the world.  One thing that did surprise me is that various announcements on the PA system onboard (but not too much else) were repeated in Spanish.   Were there that many non-English speaking passengers onboard?  Was it because the cruise director was Mexican so this was a trivial extra touch?  I don't know.
So that's it for now – more to come!
Image:  By Abxbay – Own work, CC BY-SA 3.0, https://commons.wikimedia.org/w/index.php?curid=27793009