Day 8: Mykonos.
It's all about expectations, in the end. I had low expectations for Myknonos, which was described as over-touristed every bit as much as Santorini, and full of rich people. But it was nice, and the streets were not nearly so jammed as I had expected, and once you leave the main thoroughfares they were rather quiet. Despite the description of it as an enormous resort (which was likely more true of the actual resorts and beaches, which require a taxi/water taxi/bus/shuttle bus to get to) it felt very charming. The houses were white, but not universally with blue accents, but with various colors (and red rather than blue domes on the churches), and there were flowers everywhere, and at one point I wasn't sure if the floral smell was coming from those flowers or from the women's boutiques lining that particular street. And even though there was no particular reason for this, it felt like a city people lived in more so than Oia. There were a few small museums (the standard fare – a maritime museum, a folklore museum) but we didn't do more than walk around, then walk out of town enough to reach a beach at which my husband got wet while my son and I whined about the heat, and walk back — but, heck, for all the statements of "playground for the rich and famous" we had gyros for EUR 3.50 each and inexpensive gelato at a place on the harbor with free wifi to boot. (Update on the phone: the display was very wonky but not completely nonfunctional, though for the rest of the trip my husband used my and my son's phones for camera purposes — and neither of us had cellular service, though my husband had arranged for such since it's a work phone.)
Some practicalities: the port was a couple miles out of town, but the cruise line ran free shuttle buses all day. We also had a full day in port, but were not so ambitious here, so we didn't rush out as soon as possible, and came back to the ship mid-afternoon-ish rather than staying as late as possible. One activity that was also in the "nice to have" list was a side trip to Delos, an archeological site of major significance, but that would have been a fairly time-intensive endeavor, so we didn't.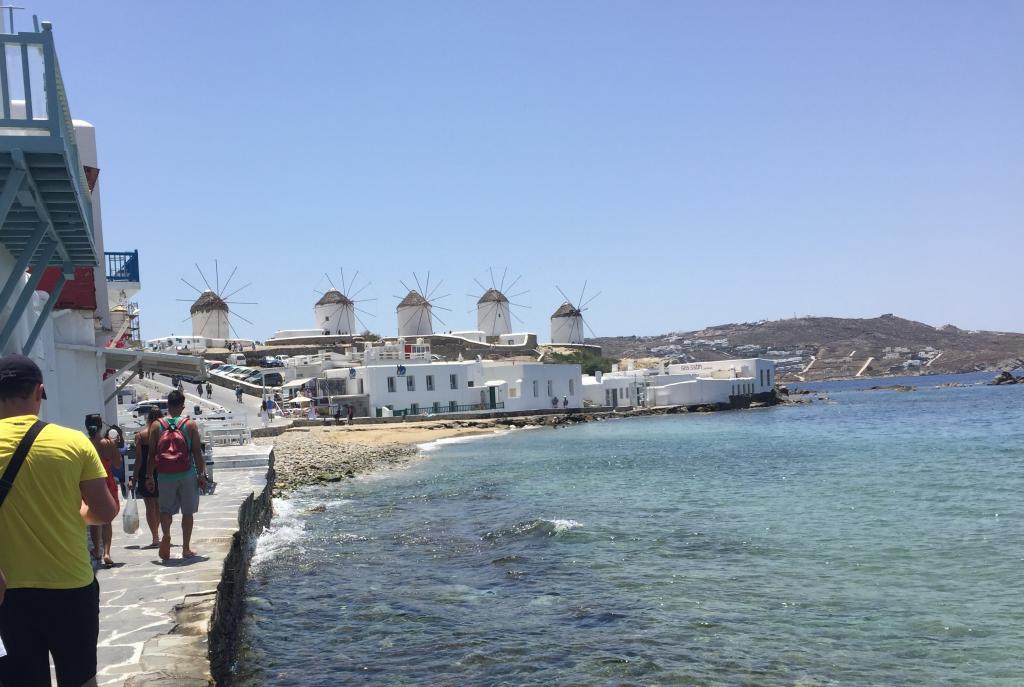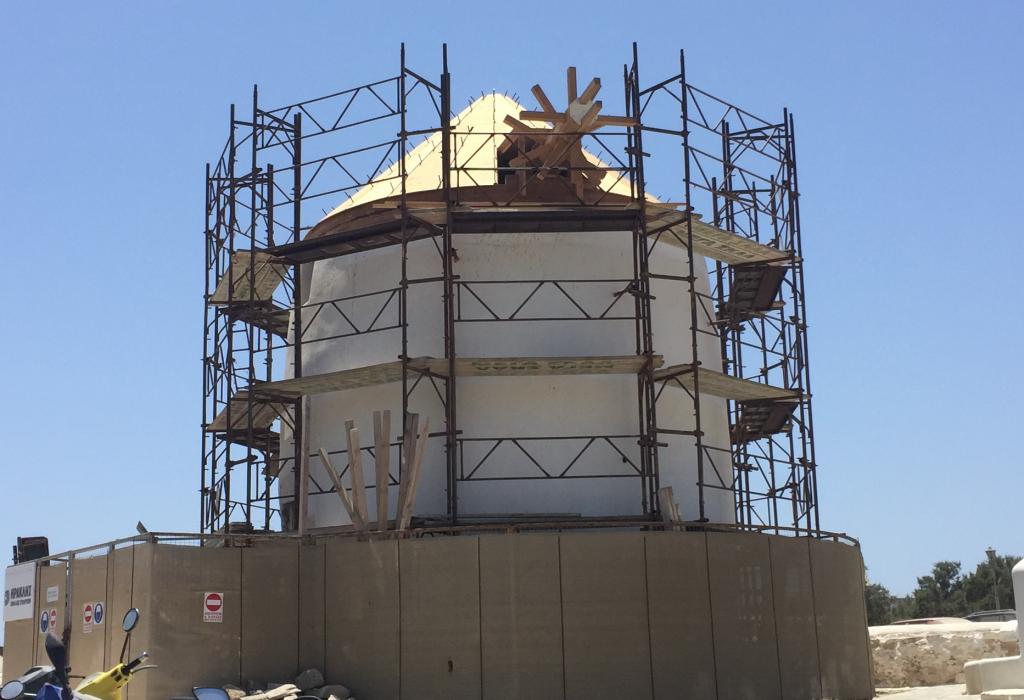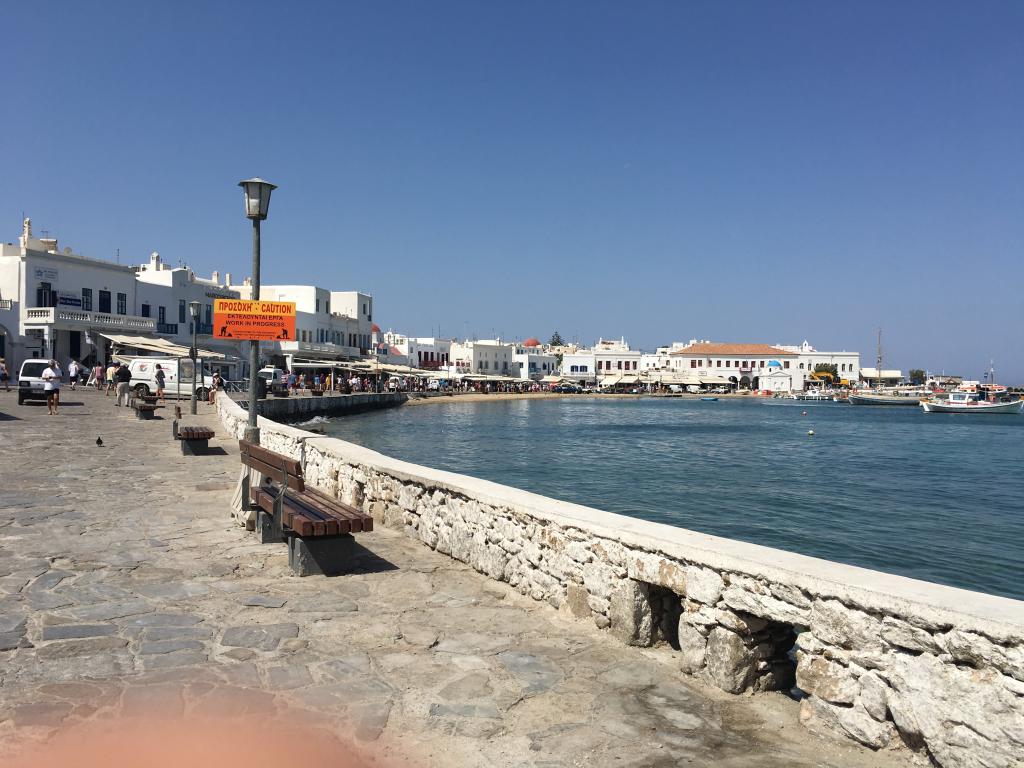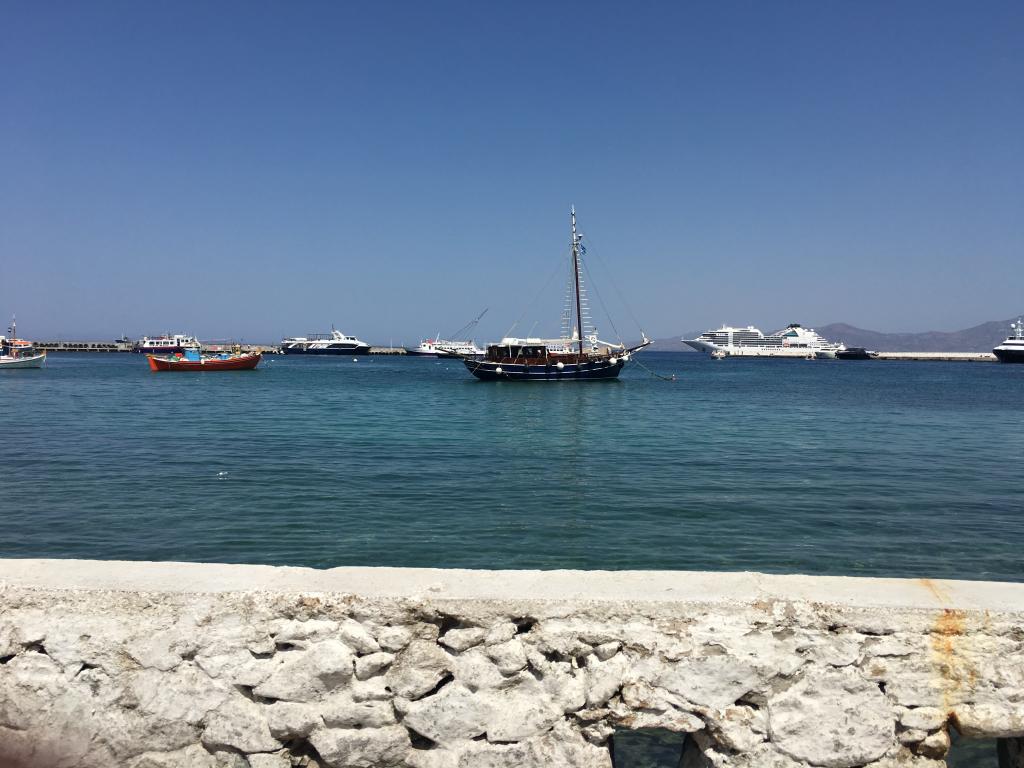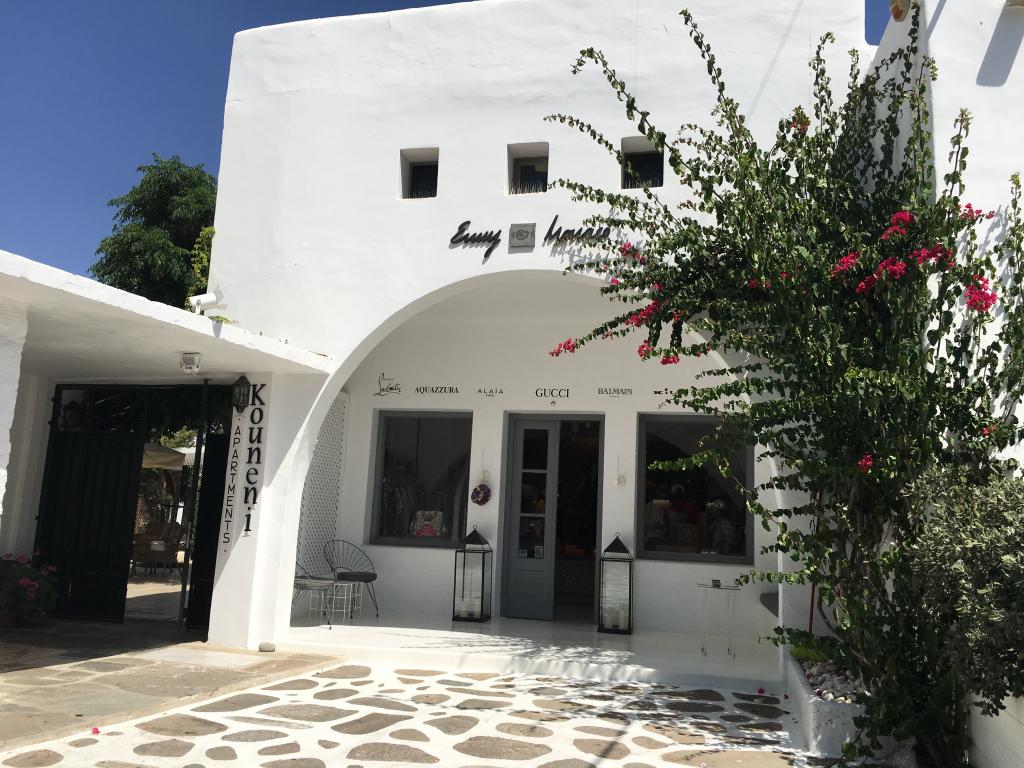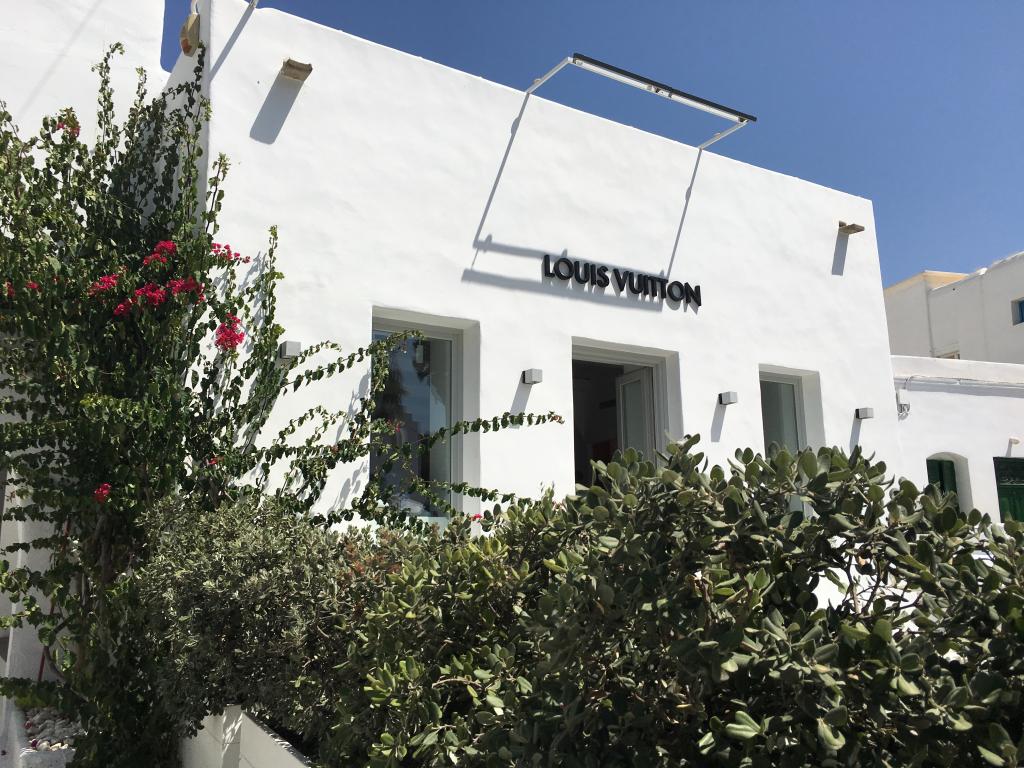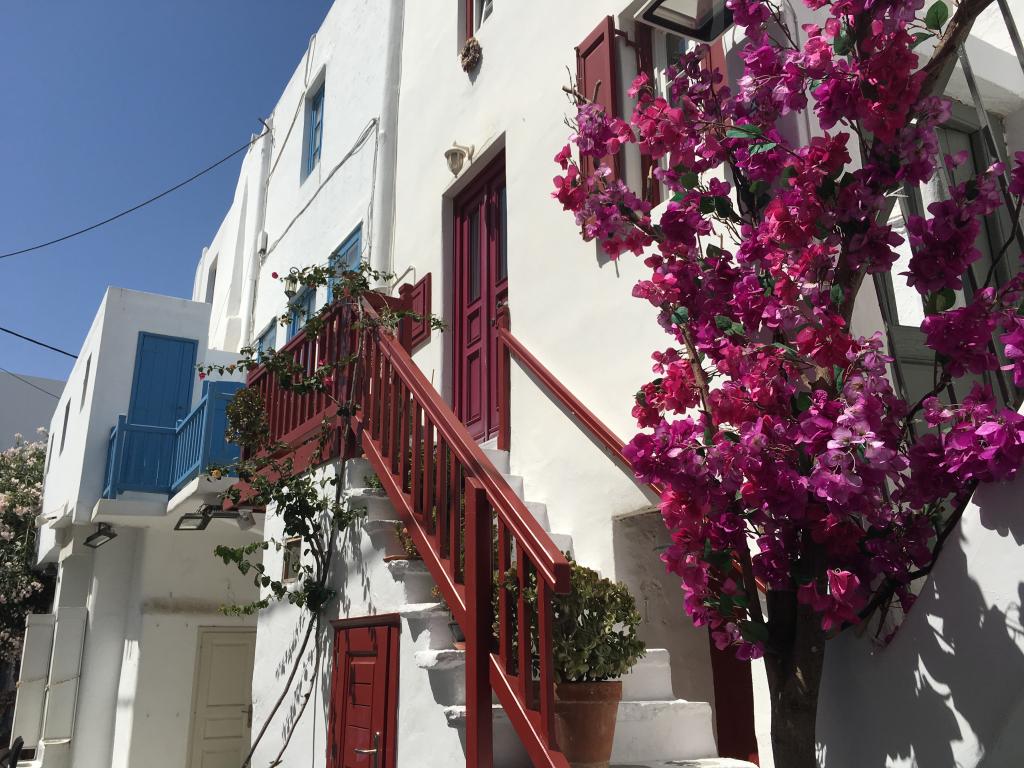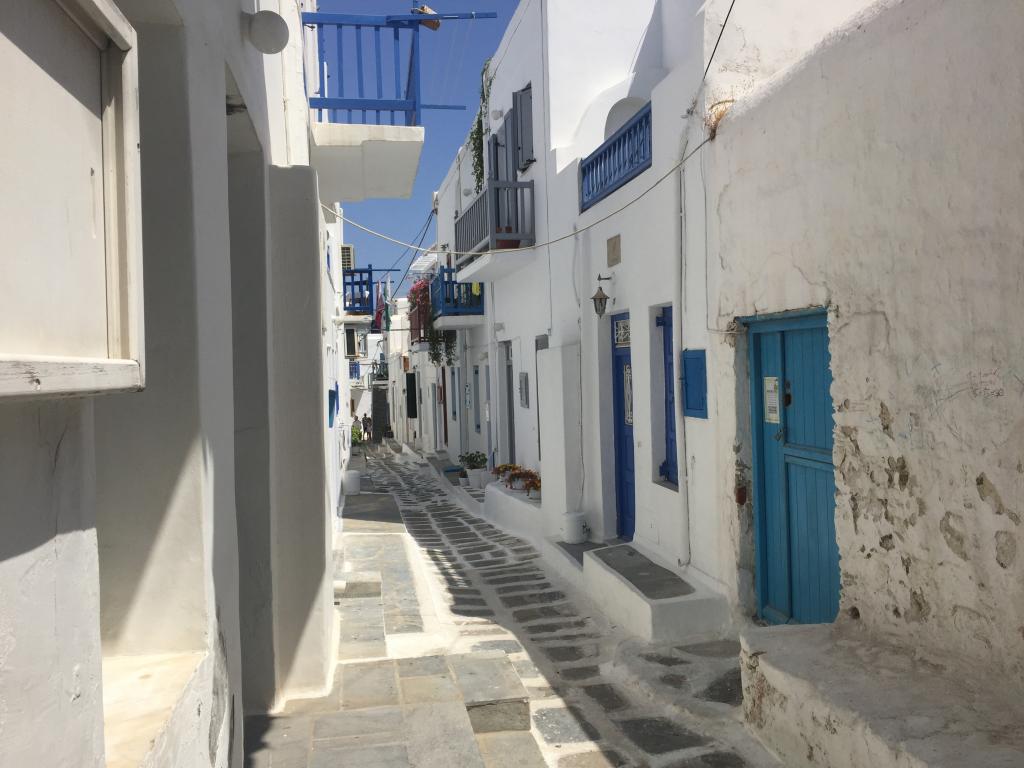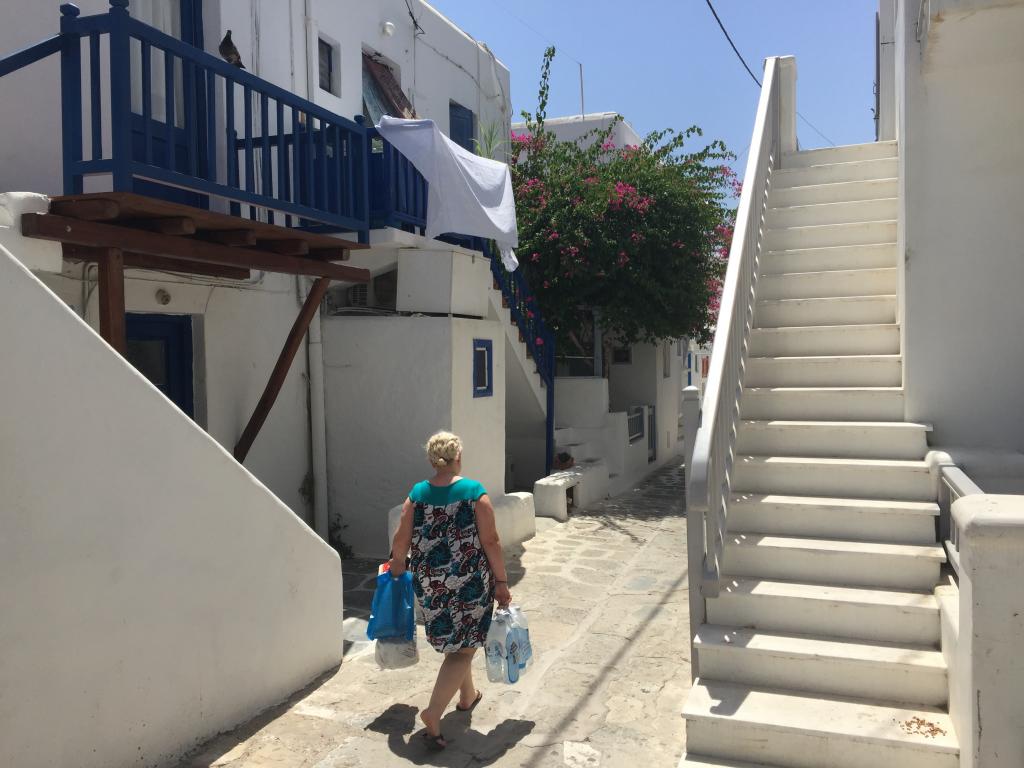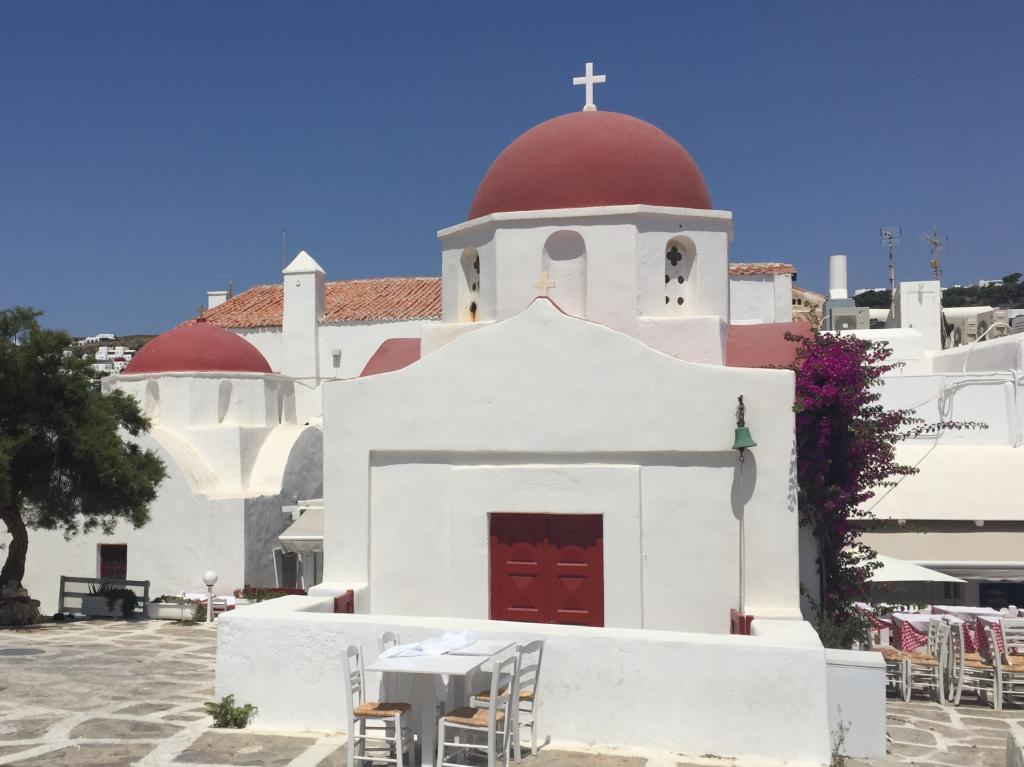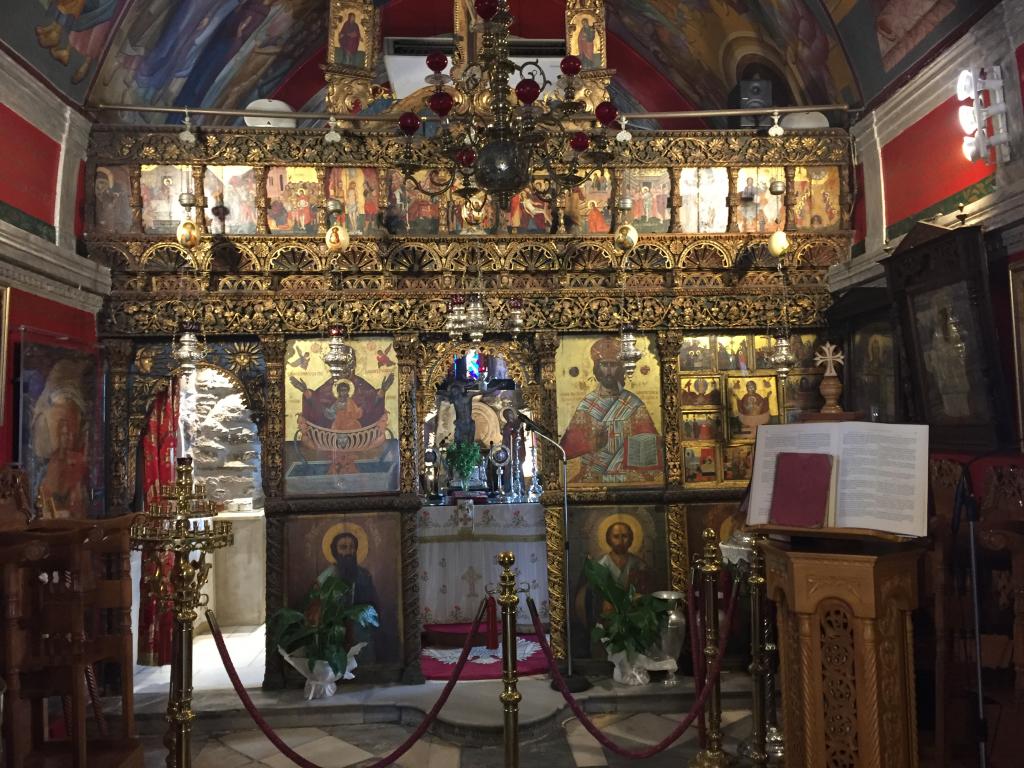 Day 9: Chania (Crete).
This was a stop that had fairly odd timing – from 7 AM to noon. The next day's stop was only beginning at 1:00; so this was basically a way of avoiding a full-day sea day. It was fine, though, except that we had to get up early, and we figured we'd take our showers in the afternoon after we got back. The port was, once again, out of town, but only by a couple miles (though those miles took a long time to cover), and there was a city bus that charged EUR 1.50 or something like that and travelled back and forth at regular intervals. The city itself isn't particularly big or famous and I really don't know how many people just stayed on board or even took the alternate bus to the beach. (Once again, even though it was in the morning, it was hot.) The city did not have the white plastered look to it; it had a Venetian history prior to its conquest by the Turks. The streetscape at the harbor was colorful and elsewhere it had more of the tan Italian look to it. We walked through the streets and alleyways, and wanted to go to the archeological museum (described in the guidebook as small but nice and inexpensive, so it certainly seemed like something easily accessible despite the short length of time we had), but that day turned out to be its closed day. Then we circled around and went back up the main shopping drag where we found a bench in the shade and my husband found a free wifi access from a nearby restaurant and used my phone to log into his e-mail to send e-mails to his colleagues that he wouldn't be able to be reached. (Yes, in Day 8 I said that we had free wifi the day before, too; the difference was that in Mykonos, my husband thought his phone would work, and merely be difficult to use, but the next day he concluded it just wasn't going to work well enough at all until he got it fixed.) And while he did that, my son and I picked out a t-shirt for my middle son, one with a Sparta/molon labe theme (he tends to say that he doesn't like tourist t-shirts or other souvenirs from places he actually hasn't been, so I figured that since Sparta doesn't actually exist at all, this might be more acceptable).
A couple items of note about Chania (pronounced, for what it's worth, with the German/Hebrew "ch" at the front):
There are stray cats all over the place. Yes, for whatever reason, we've got feral cats right here in my neighborhood (though, it strikes me, fewer right now), but they were all over the place. Is this a sign of the town's poverty despite the charming Old Town? Or is it just one of those things? You could see that people left cat food out for them here and there.
The city, unlike mainland Greece, was under Turkish control with increasing degrees of autonomy until the 20th century, and there are various monuments to heroes of the resistance, and the cathedral of the town has a bit of English-language history posted, which says that during the long occupation, the building was repurposed by the authorities, including as a soap factory.
The main shopping drag was nice, though a mix of tourist shops and actual stores for locals. You know what I liked best? There were three separate fabric stores, plus a yarn store — which suggests that Cretan women still engage in handicrafts other than the scrapbooking and jewelry making which appears to be 90% of JoAnn's business right now.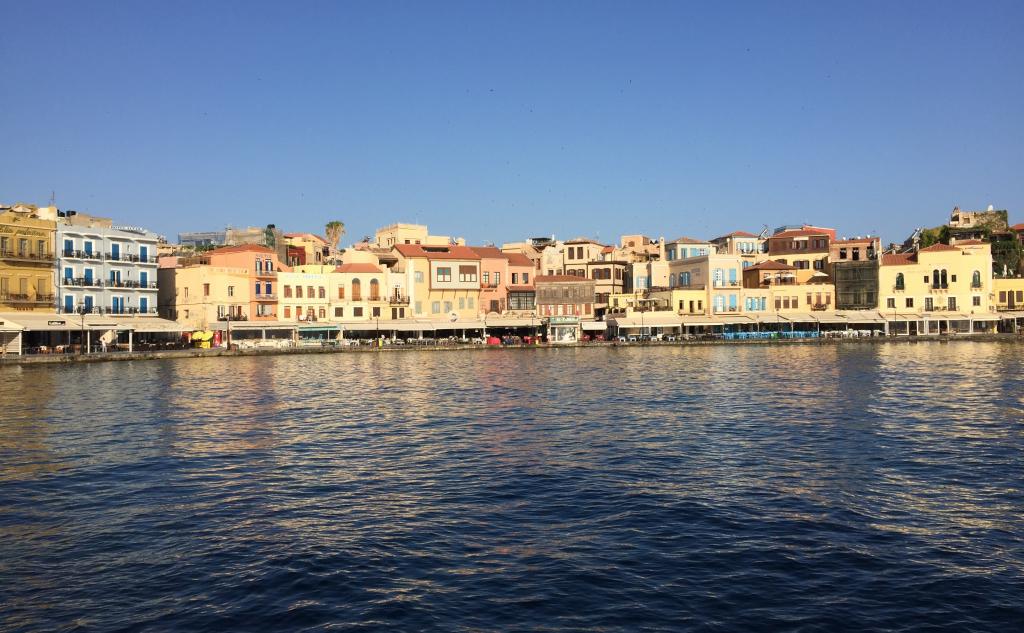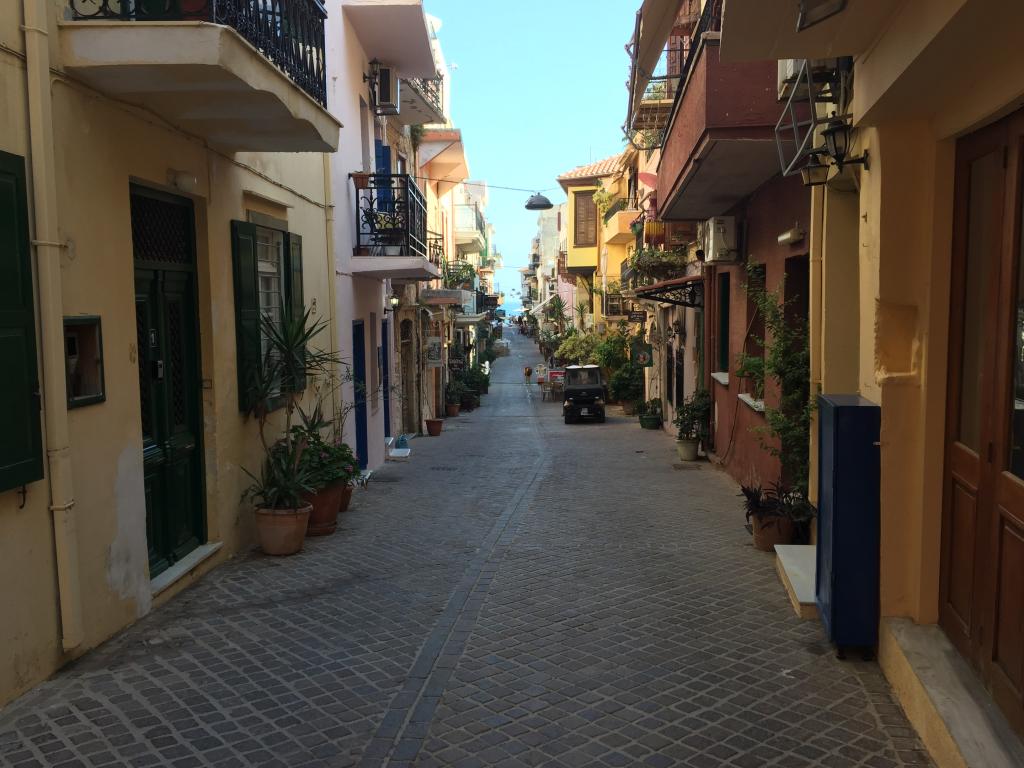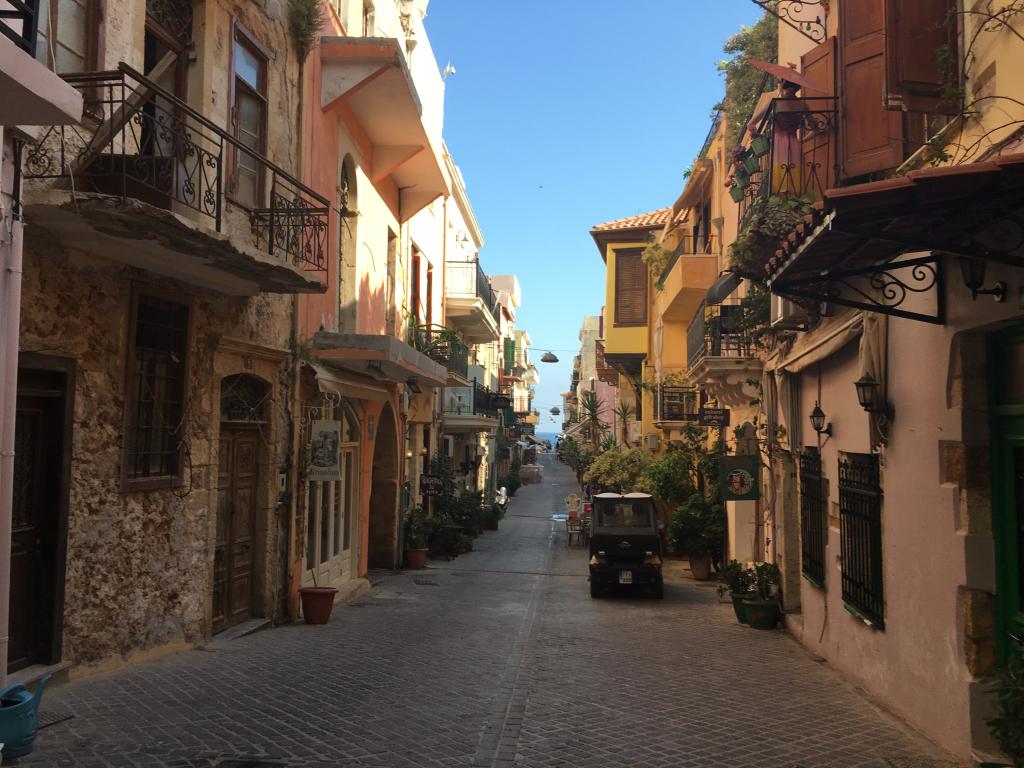 another streetscape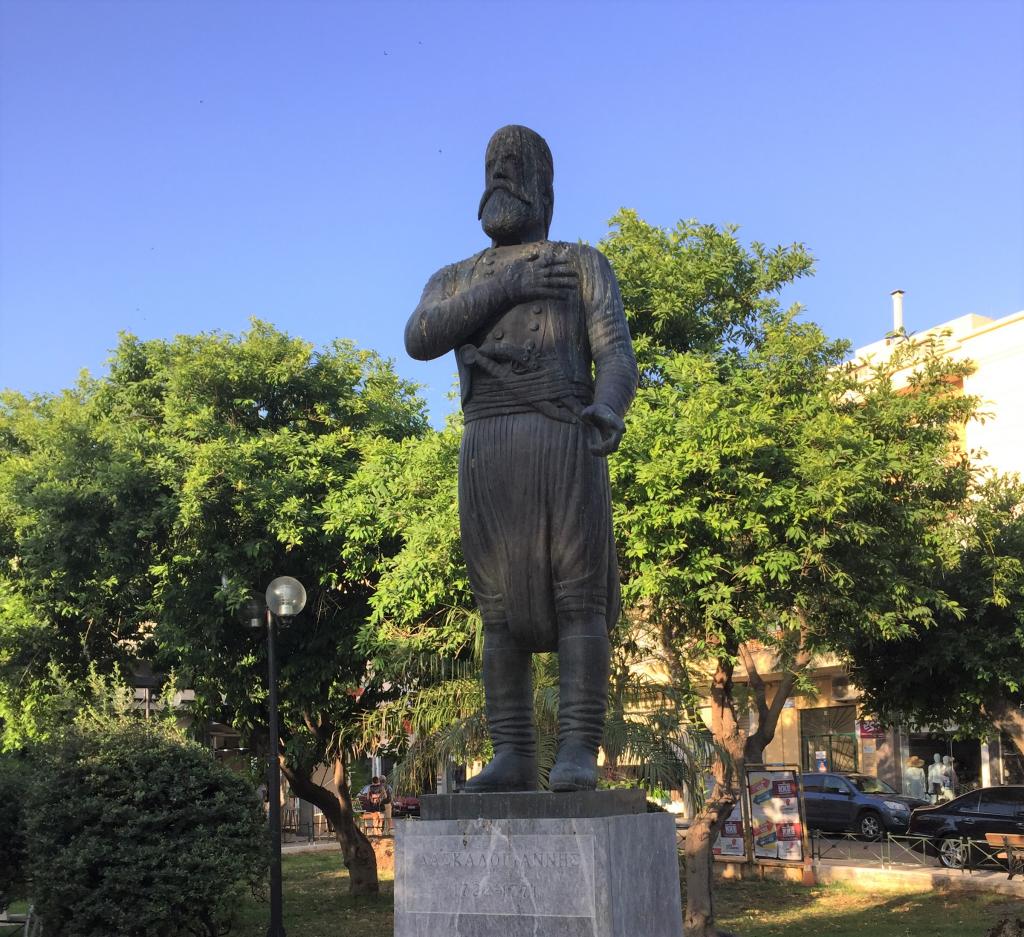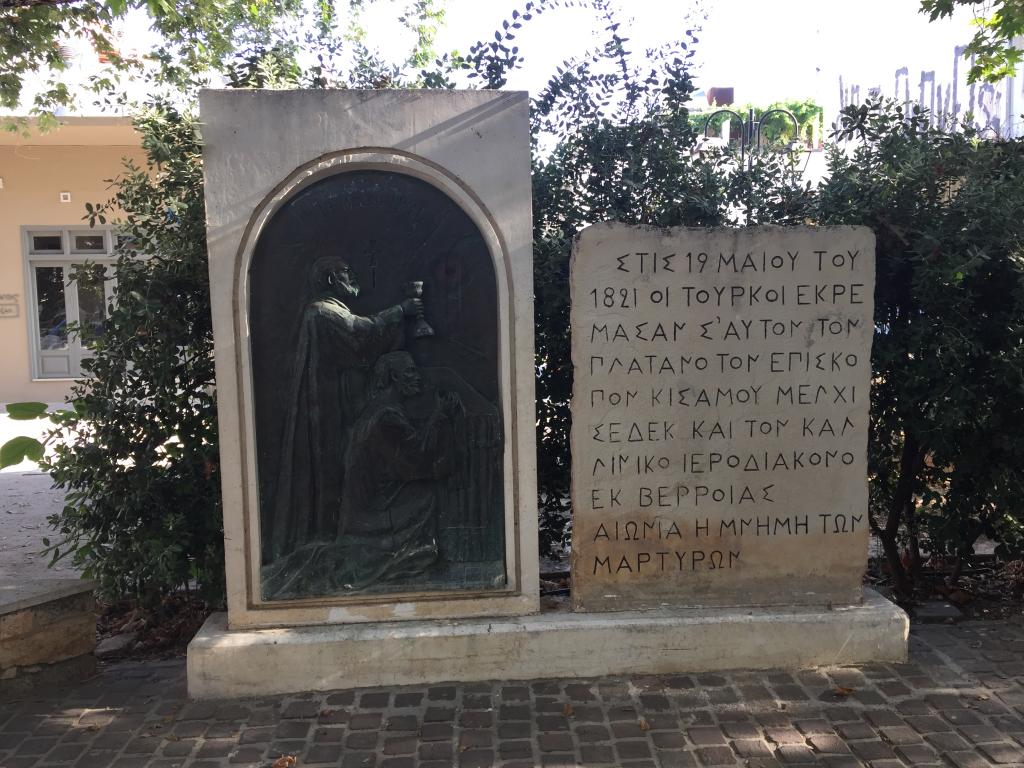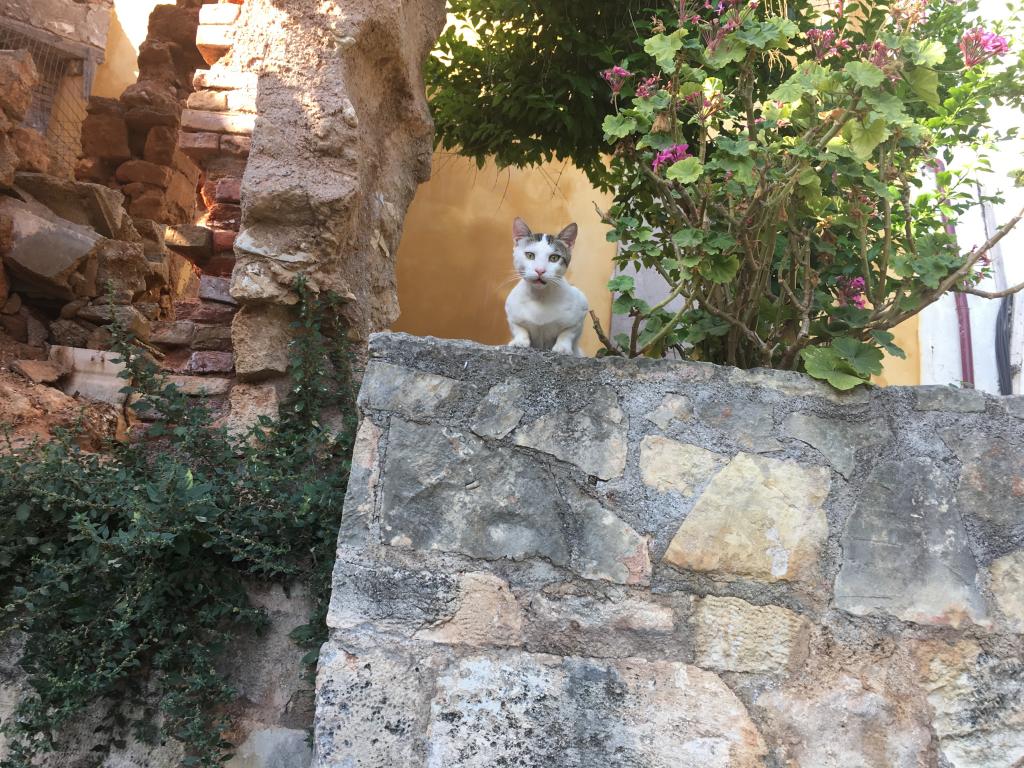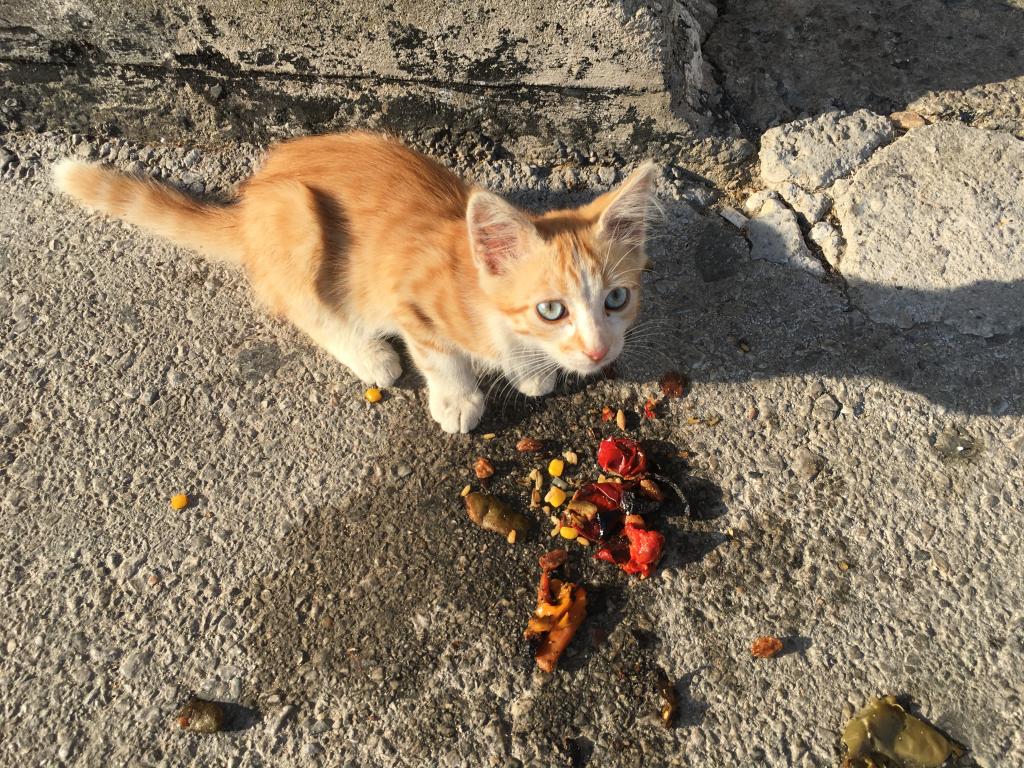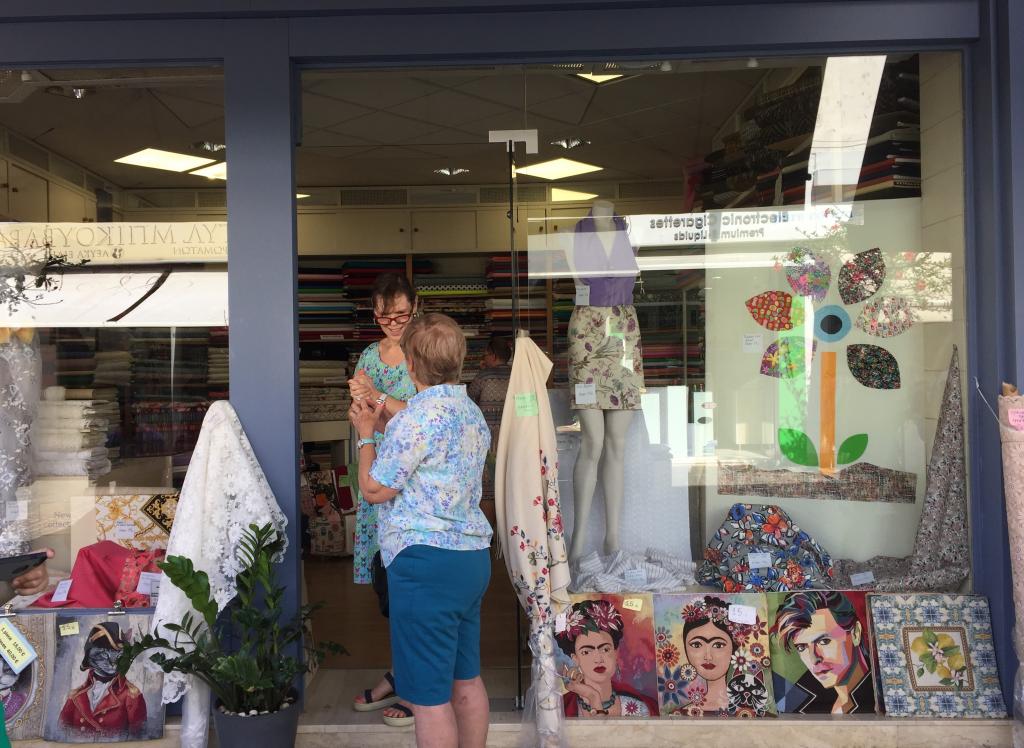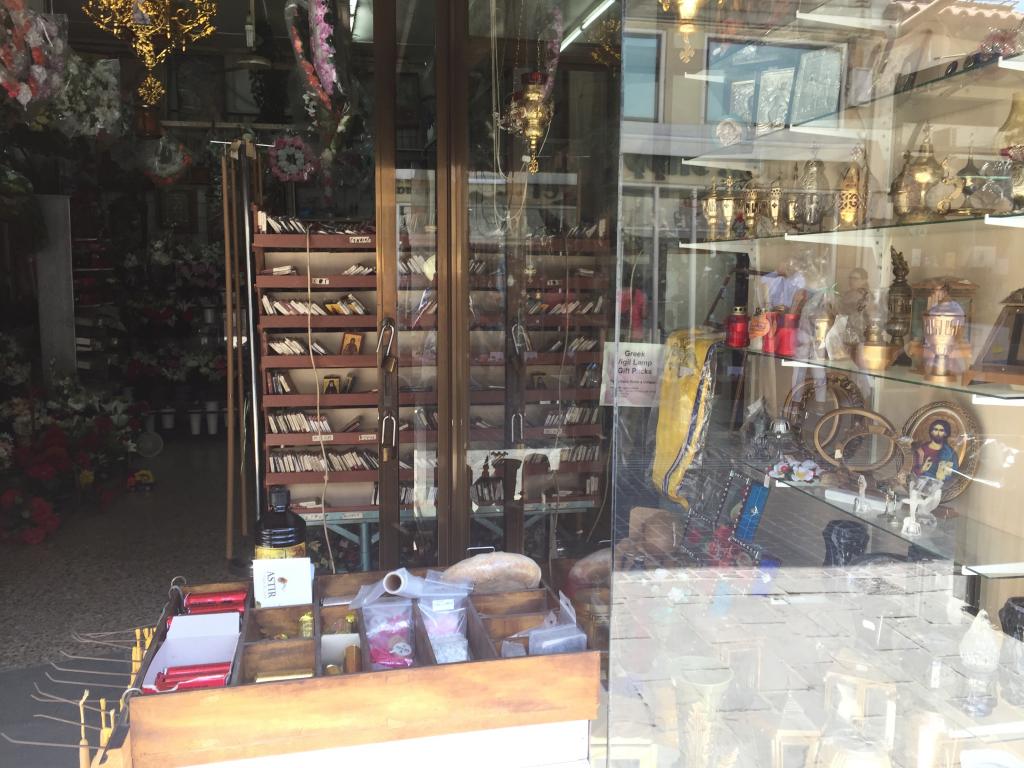 and, finally – a small item that interested me, a religious good store right on the main shopping drag; these were also all over the place compared to here.