Day 10: Valetta.
This was the other half-day, as we didn't dock until 1:00. Annoyingly, even though the official Cruise Port was just outside the Old Town, due to the number of cruise ships in town, our ship docked on the other side of the harbor, at the industrial port, and it was necessary (if you weren't taking an official shore excursion) to take a ferry-boat over to the other side — a process that took an hour of waiting in line, in part because these were fairly large boats — we were told, for 600 passengers — so it took forever just for everyone to board. (We were actually lucky, as after we boarded this, the second trip, only a relatively small number of further people were able to board before the next group had to wait for the next ship to come and fill up.) All told, it was 2:30 before we were at the Cruise Port ready to walk to the Old Town.
And it was another variation of a charming Old Town, with stone buildings, and the city wall/fortress intact, given the city's history as a bastion of the Order of Malta against the Turks in their defense of Christendom in the 16th century. We toured the Co-Cathedral of St. John, which, the history goes, was originally a very plain building on the inside and out, in light of their focus on defending themselves against the Turks, but then as the threat receded, in the 1700s, they remodeled with an incredibly ornate interior. We then did a bit of wandering the streets, had a coffee (OK, my husband did) at a café, and then, well, I thought that we could walk back along the fortress, but that was all gated off.
(It's also the case that we had our iPad guidebooks for Italy and Greece but not for Malta, where we just had some printed out information we had brought with us; there might have been other things to see and there were tourist-trolleys advertising the other "Old Towns" but we didn't really have enough of a sense of our destinations to hop on.)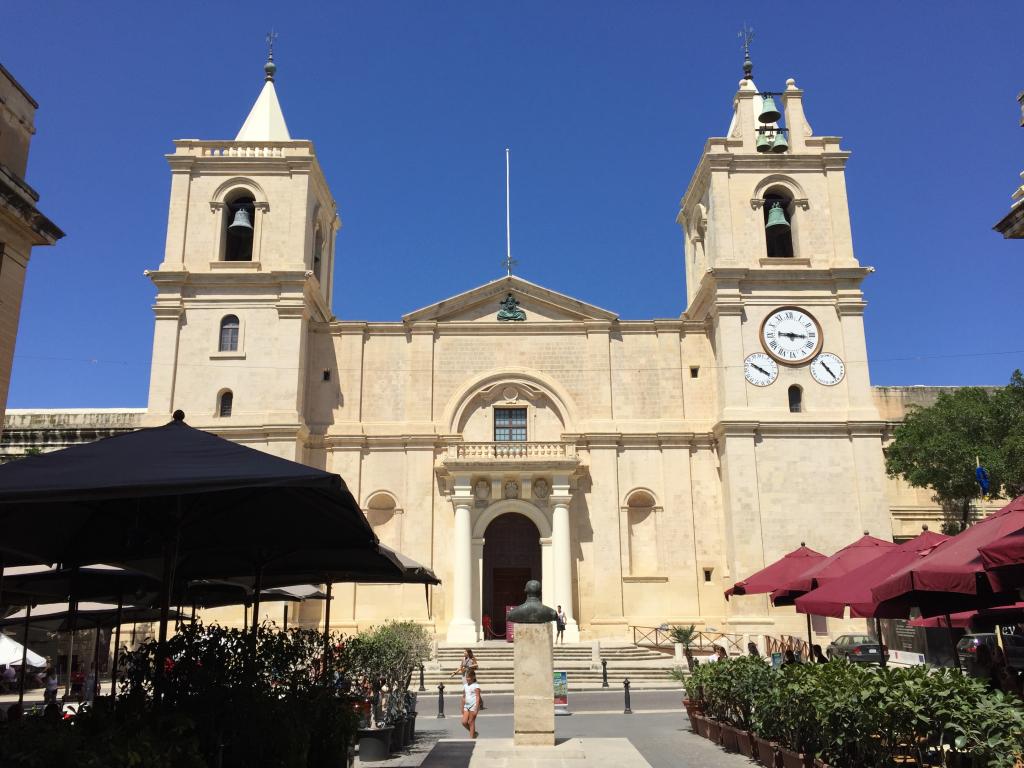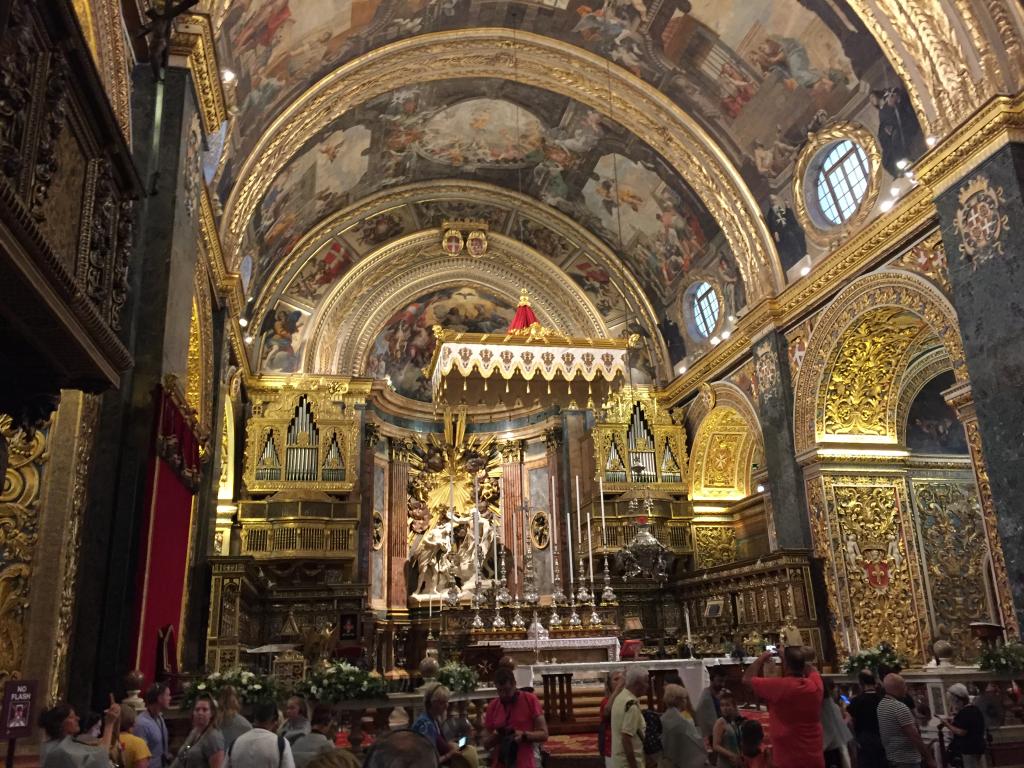 Day 11: Messina.
Honestly, there wasn't much to see here. We took our time with breakfast, then got off the ship (docked right in downtown), toured the cathedral, which is, for what it's worth, attractive enough, walked up to the panoramic viewpoint, took some pictures, came back down for the noon bell-tower "show," had a gelato, and that was pretty much it; we were back on the ship in time for a (late) lunch. There were some other activities that we didn't choose to engage in, such as a beach we could have taken a public bus to, or an archeological museum, but no real A-list attraction. Even the ship-sponsored excursions were not particularly exciting — a trip to Mt. Etna or to Taormina, a mountain village which sounded like, well, a tourist trap (and might have been a pleasant surprise in the way that Mykonos was, but probably not, and not, we judged, worth the cost and effort to find out).
Of note, one of the two panoramic viewpoints was a war memorial. Now, this is Italy, and many of their war dead were fighting for Mussolini, but they didn't differentiate between them and the World War I dead or those who died after Italy "switched sides."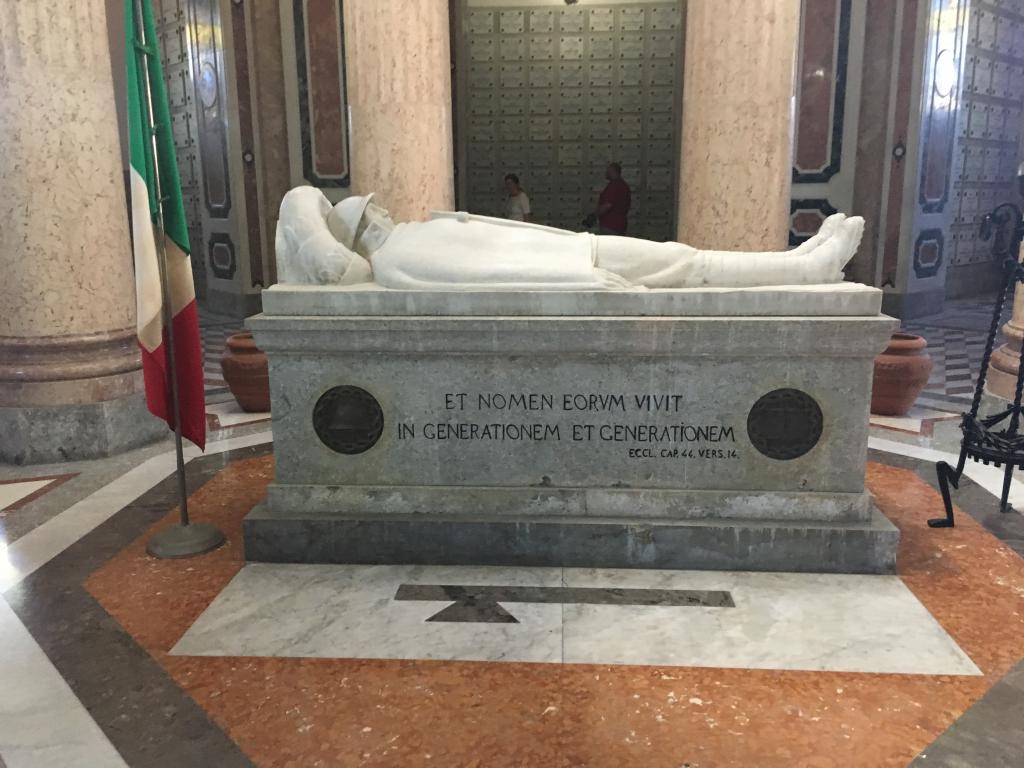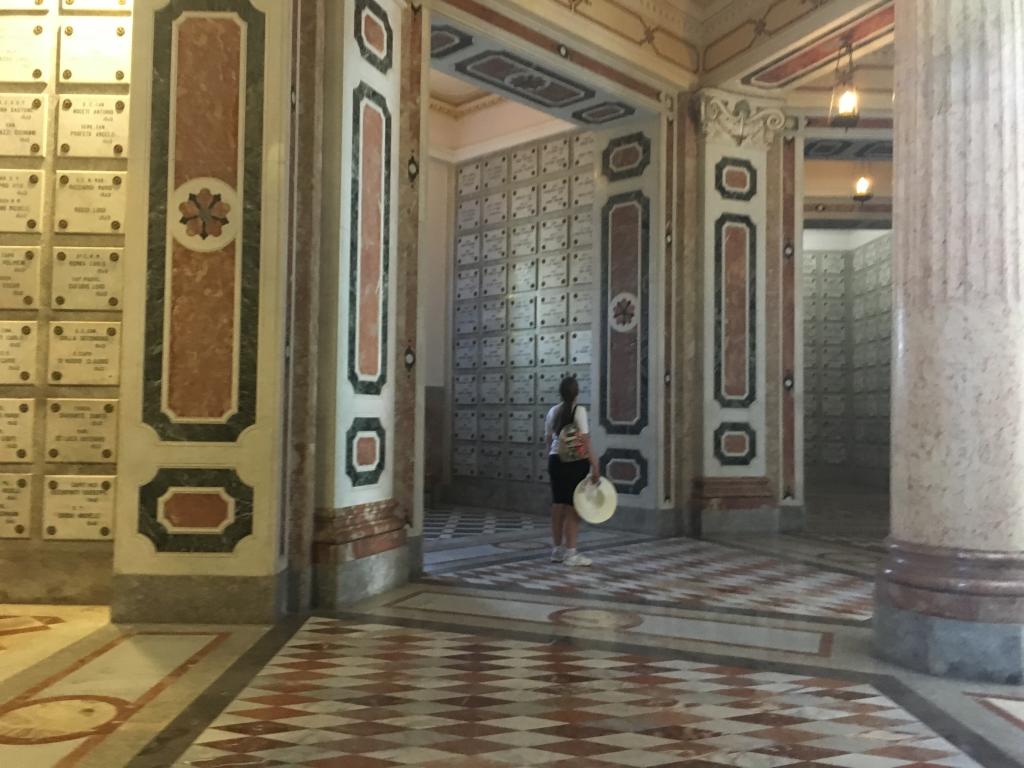 And, finally, some miscellaneous pictures:
sunsets!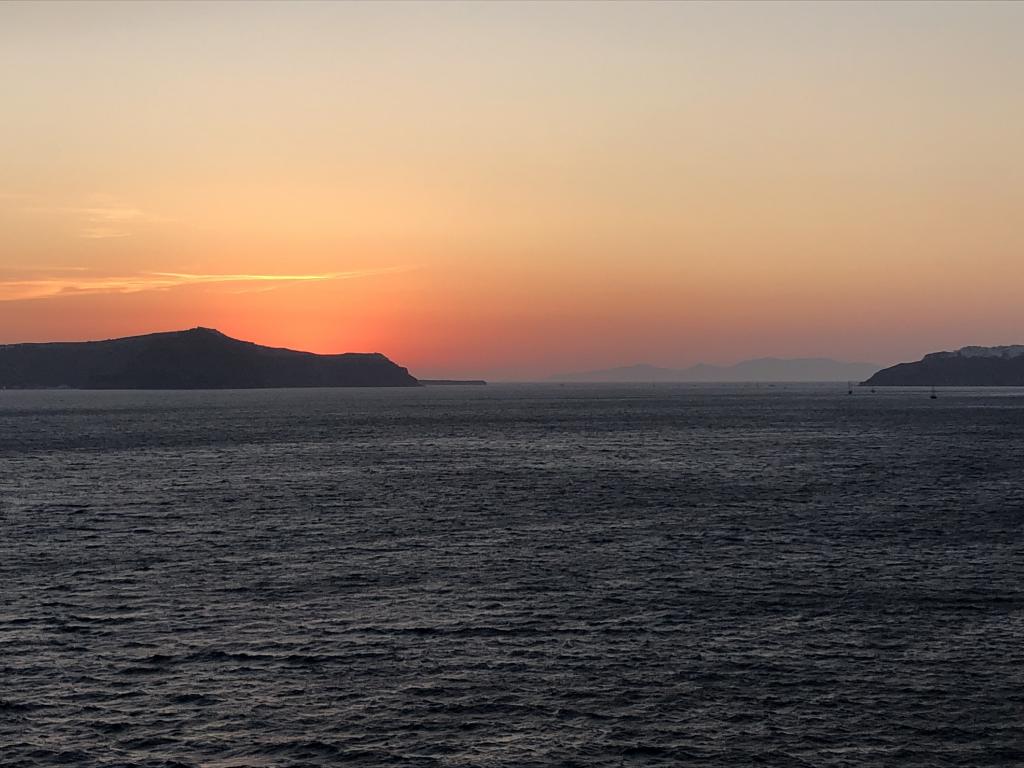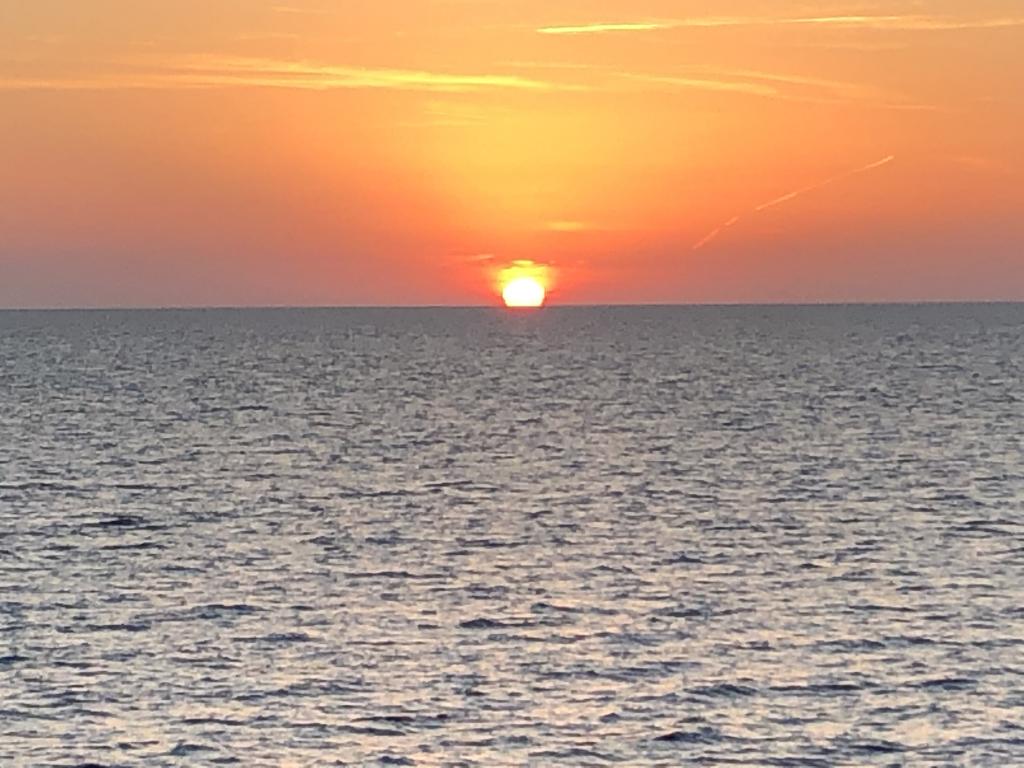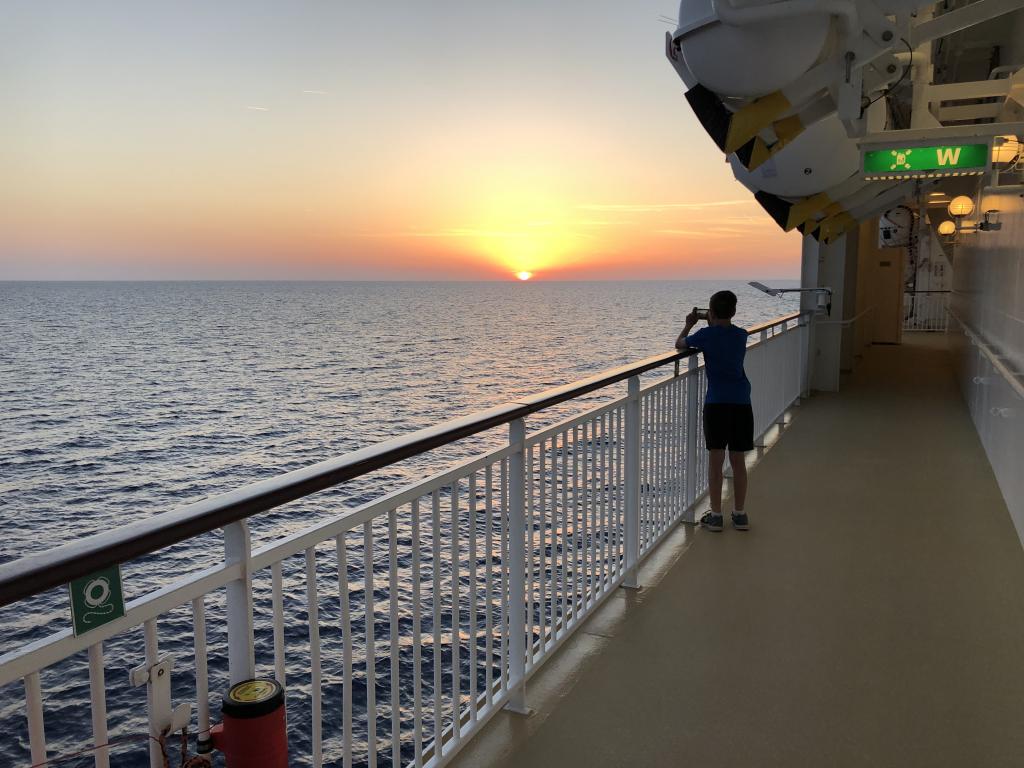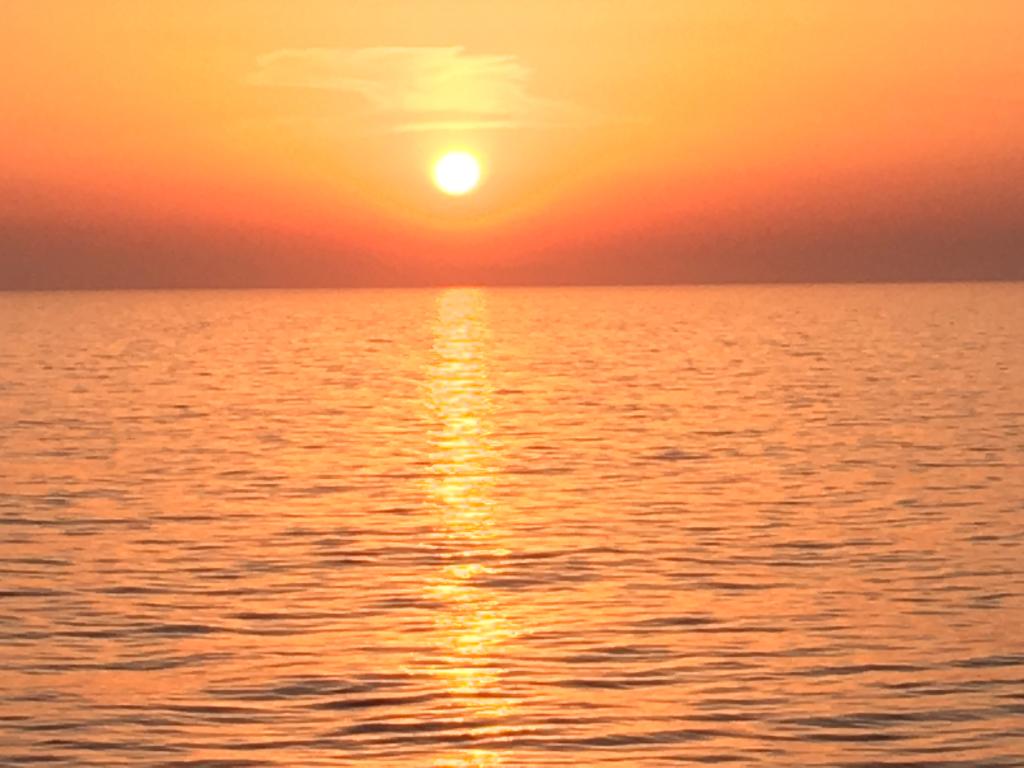 and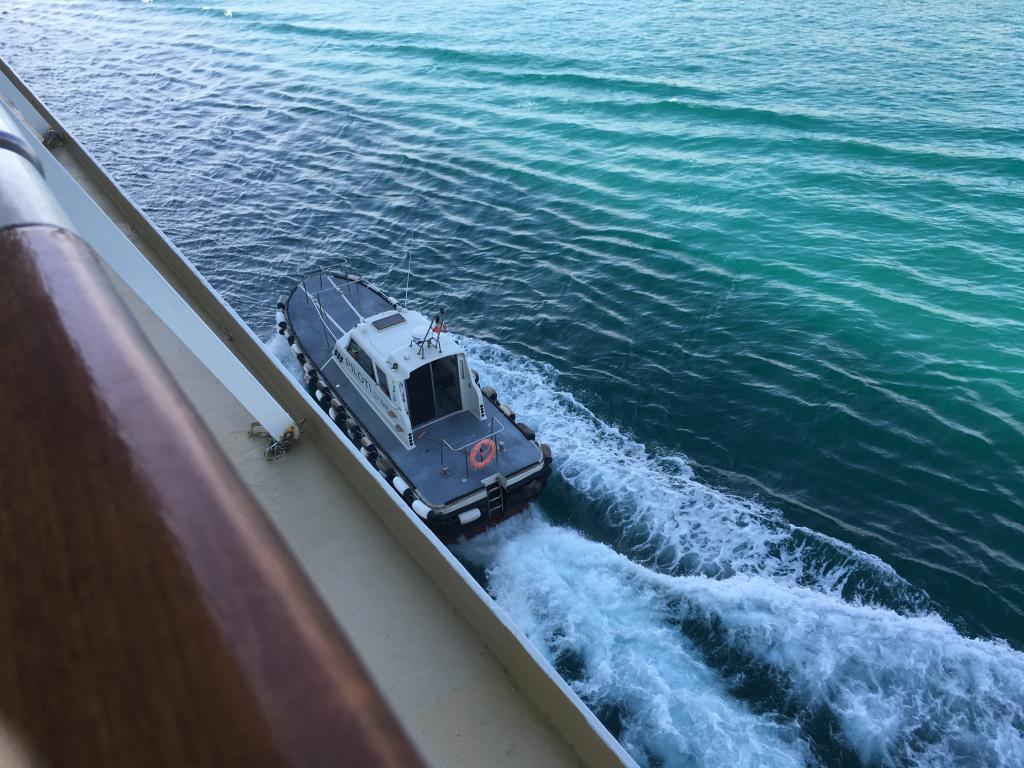 This became a source of enjoyment for my son: if you watch carefully, you can see the pilot, after guiding the captain in leaving the port, exiting off onto the pilot boat.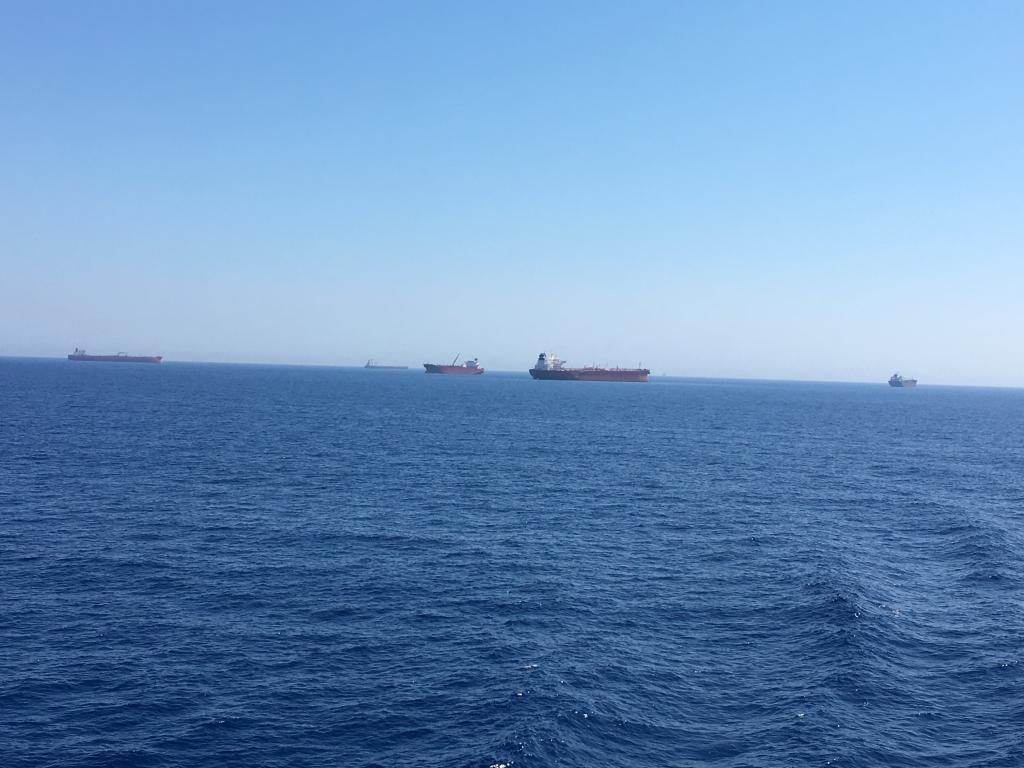 As we left Malta, there were a surprising number of cargo ships anchored ashore.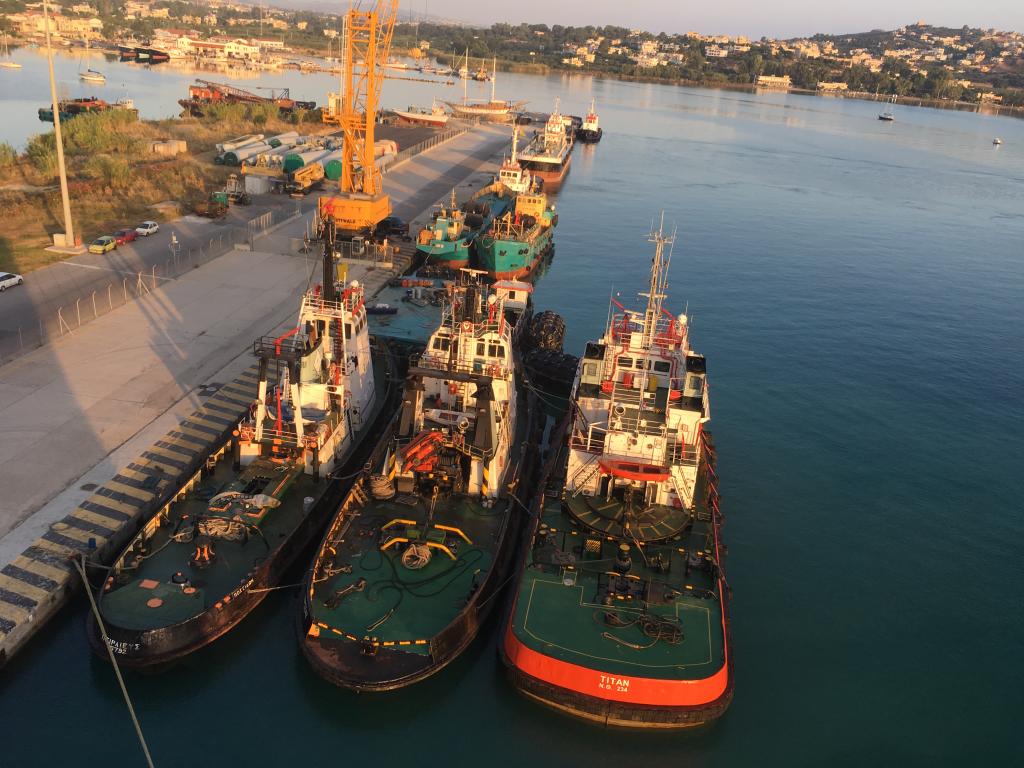 And I'm not sure which port this was at – three tugboats in a row. We were kind of bummed that we didn't see any tugboats in action but, for all that some cruise commentary/reviews I'd read complained that the boats dock in industrial ports at some location, I didn't really find this a surprise and thought it was entirely reasonable so long as transit into town was reasonably rapid, and actually enjoyed being able to watch the container ships/cargo ships.