Day 7: Athens.
So I'll start off with a couple planning mistakes:
First, we had looked at maps and said, "we don't need no stinkin' tourist hop-on hop-off bus; we can walk to the metro stop at the port and exit at the Acropolis." But it turned out that this particular hop-on hop-off bus would have been a good idea because it would have come out as far as where our ship was docked and it was a longer walk to the metro and back than we had anticipated.
And second, I had read that it's required to check "larger" bags when visiting the Acropolis, so I just brought my smaller purse-sized backpack with a single water bottle, and figured we would refill it as needed — but it wasn't so easy to find refill spots; had I realized this I would have crammed a second water bottle in. (And maybe that wasn't even true in the first place; I don't know.)
Anyway, we docked there relatively early and we made an effort to get ready quickly so as to see the Acropolis before the huge crush of tourists, and the heat, set in. Did we succeed? Kinda-sorta; it was definitely more crowded on the way down than up and I've no idea what it looked like in the afternoon.
But here's the thing:
I knew intellectually, of course, that the Parthenon was destroyed in 1687 when the Turks decided it would be a handy place to store gunpowder. You know that after the Greeks gained their independence, they reconstructed the scattered pieces-of-column using iron rods. But I didn't really expect that my primary reaction to the site would have been not "look at the glories of Classical Greece," but "those damn Turks." I mean, after seeing the Colosseum and reading its descriptions of the way scavengers took what they could and medieval Romans repurposed what was left, just a few days before, it was genuinely affecting to think about the Parthenon having been relatively intact until relatively so much more recently.
But in any event, it was also hot and crowded, and when we left the site (along with several stops at which I said, "I just need to rest in the shade for a bit") we took a wrong turn initially and ended up to the south instead of the east or north, and I watched the Hop On Hop Off busses trundle by enviously. We found a place to get a bit of a snack, then ended up headed to the Plaka, the "old town" area to the east of the Acropolis, and, well, maybe we didn't find the right streets to wander down, but what we did find was fairly disappointing – mostly souvenir shops. And I was never able to really feel oriented, which was a source of frustration (partly the map had small print and I had to keep passing it to my husband to read, even though the streets in the areas we were at were all in both the Latin and Greek alphabet). I had had a list of other things I wanted to see — in particular, the Agora and the museum there included in our combo ticket, and I'd read multiple times that the National Archeological Museum is more of a must-see than the Acropolis Museum. But nothing was quite working out, and I was still struggling with the heat, and we ended up at a metro stop square where we sat down at a ledge/bench, and my husband's phone fell out of his pocket and the display got damaged, and we threw in the towel and came back to the ship for a late lunch.
The day was definitely a disappointment. But at the same time, well, it's one of those things where the disappointments of the day soften with time. Yes, I would have liked to have spent more time, and have enjoyed myself more. But in a way, it's like a pilgrimage. I made it there. I paid my respect to Pericles, and to my Greek ancestors. And it did turn out that a couple days ago, my husband sent me a link that the Acropolis was being closed down temporarily the following week because the heat wave had gotten so bad, so I didn't feel so bad.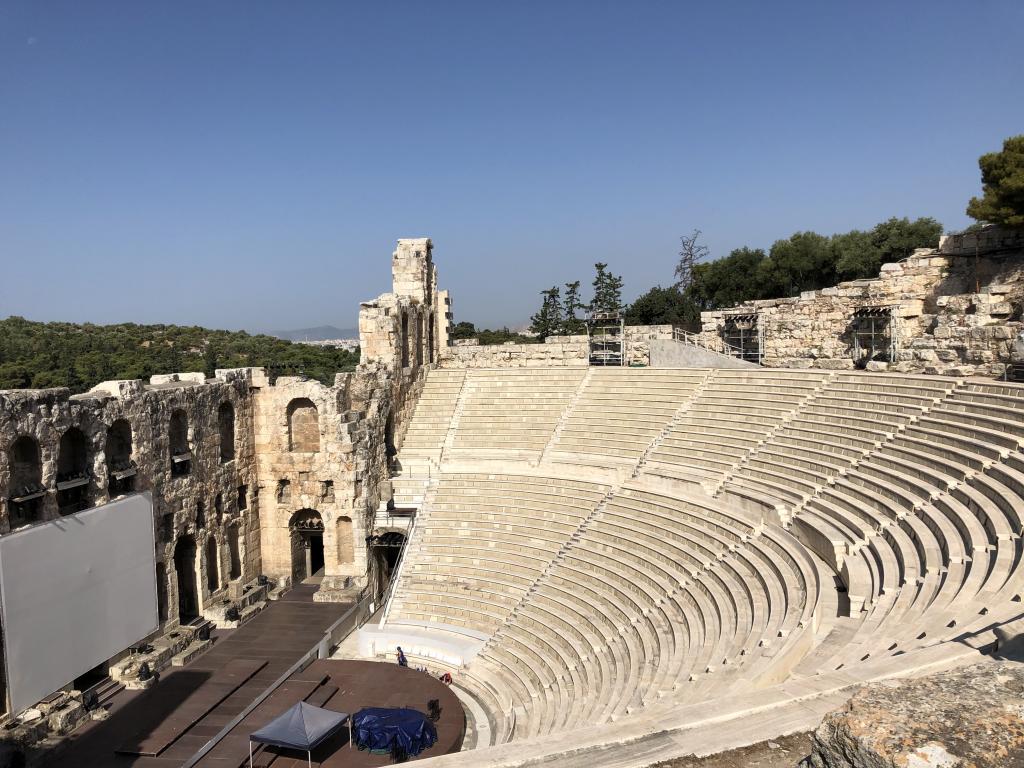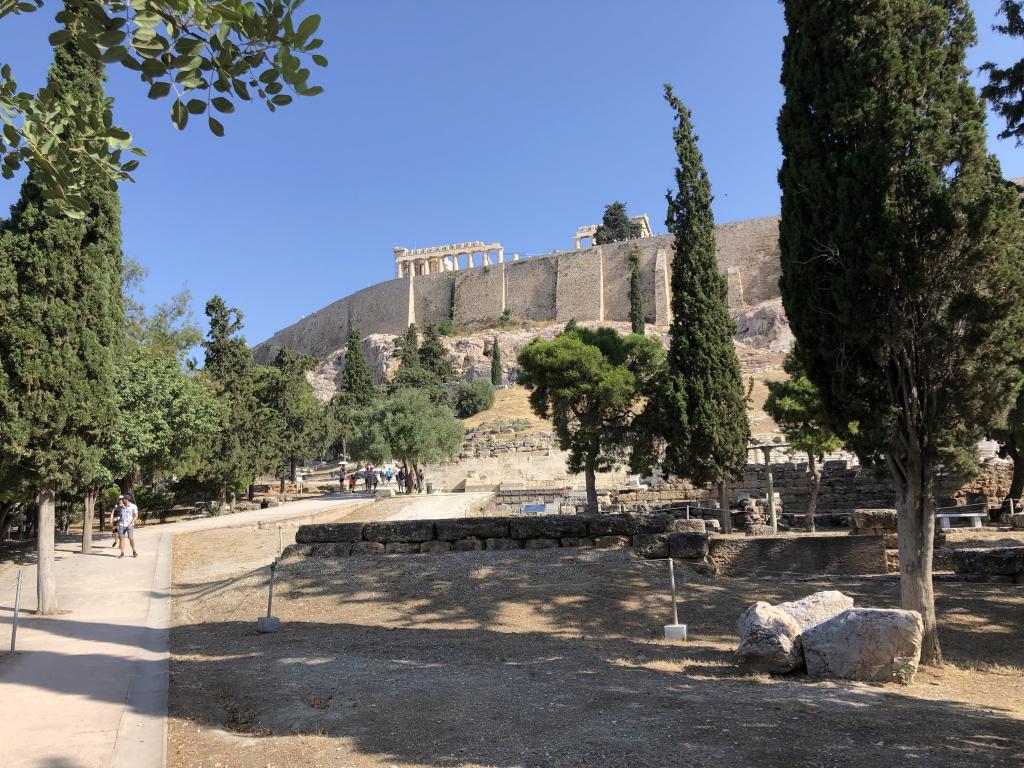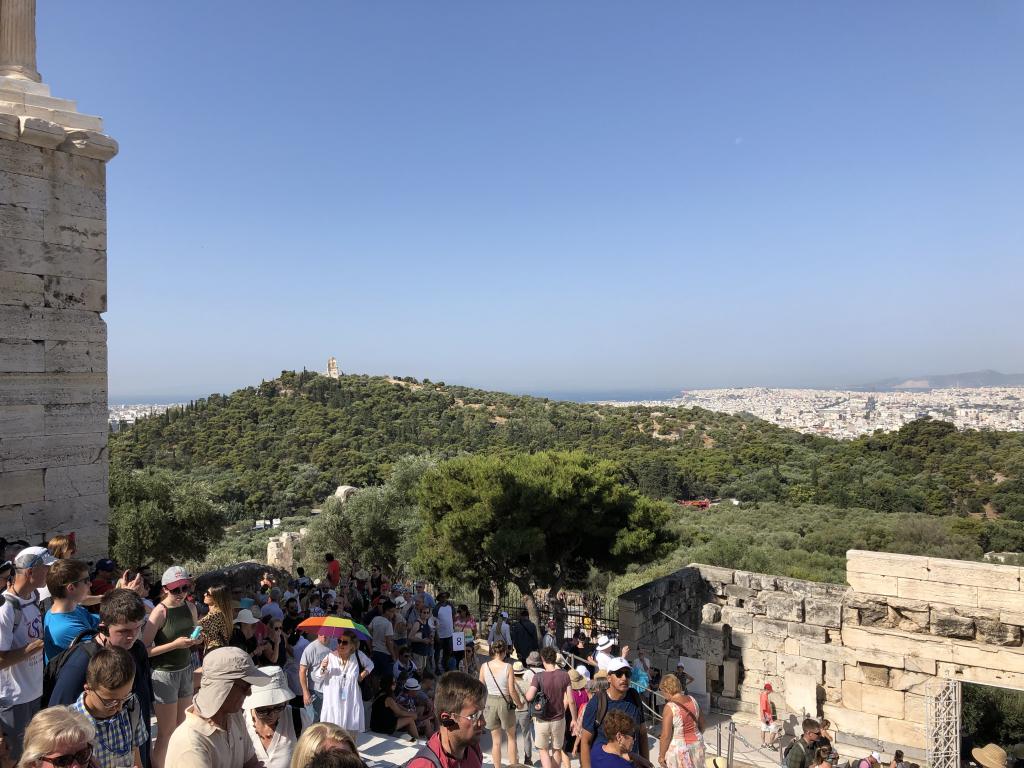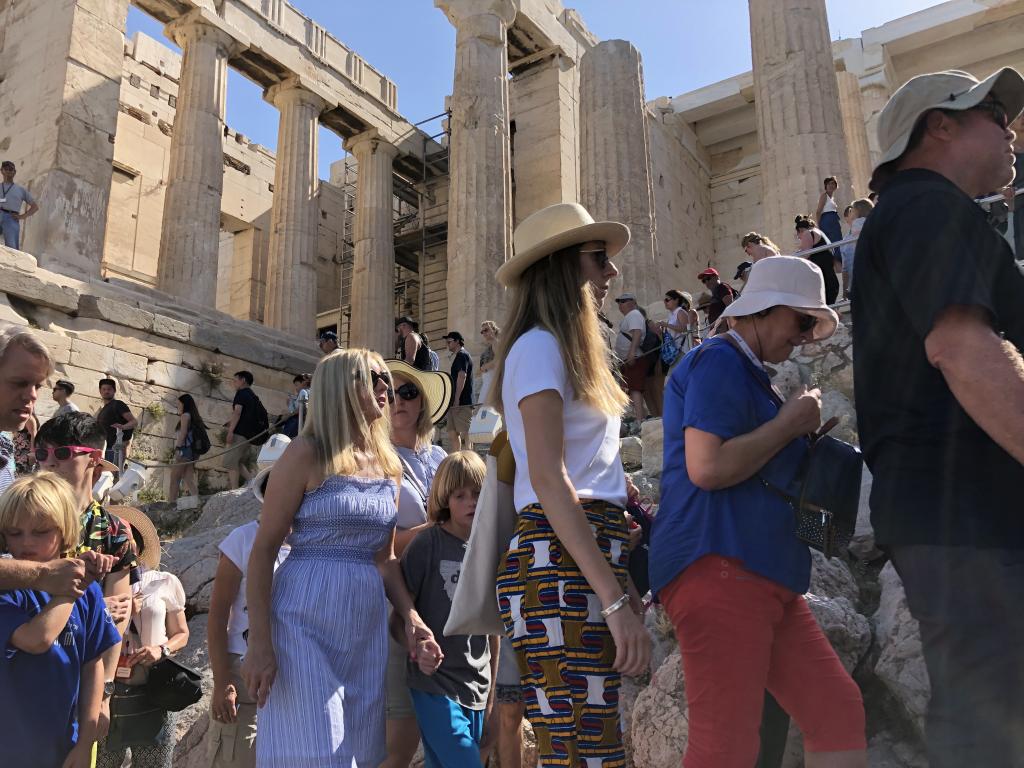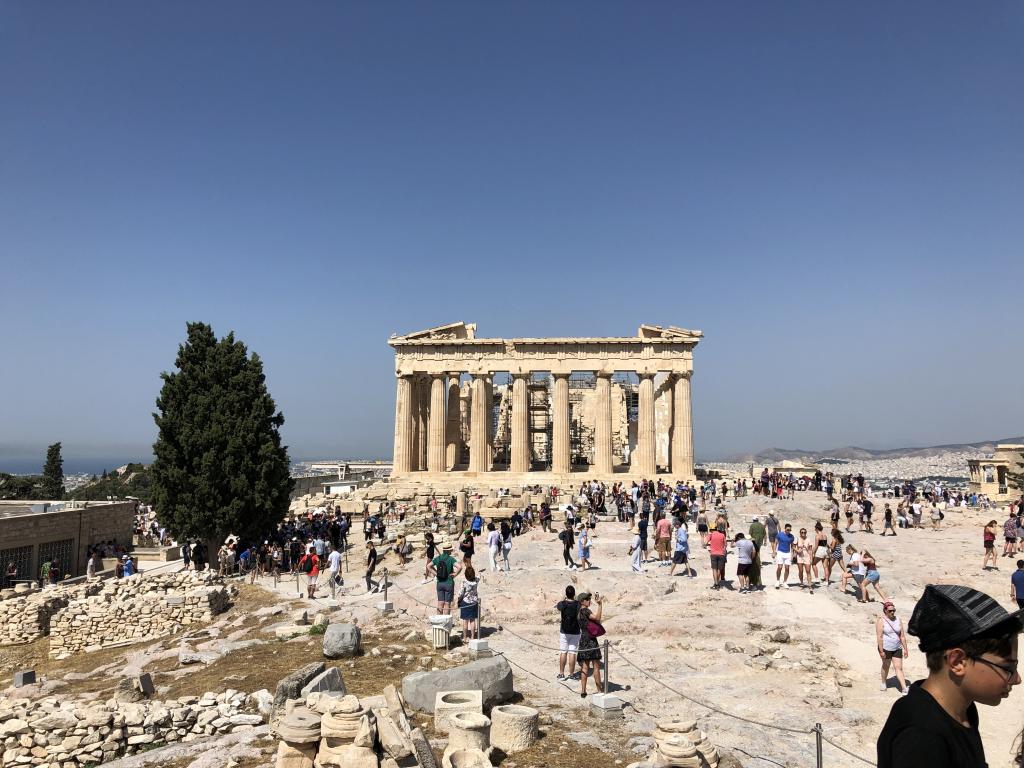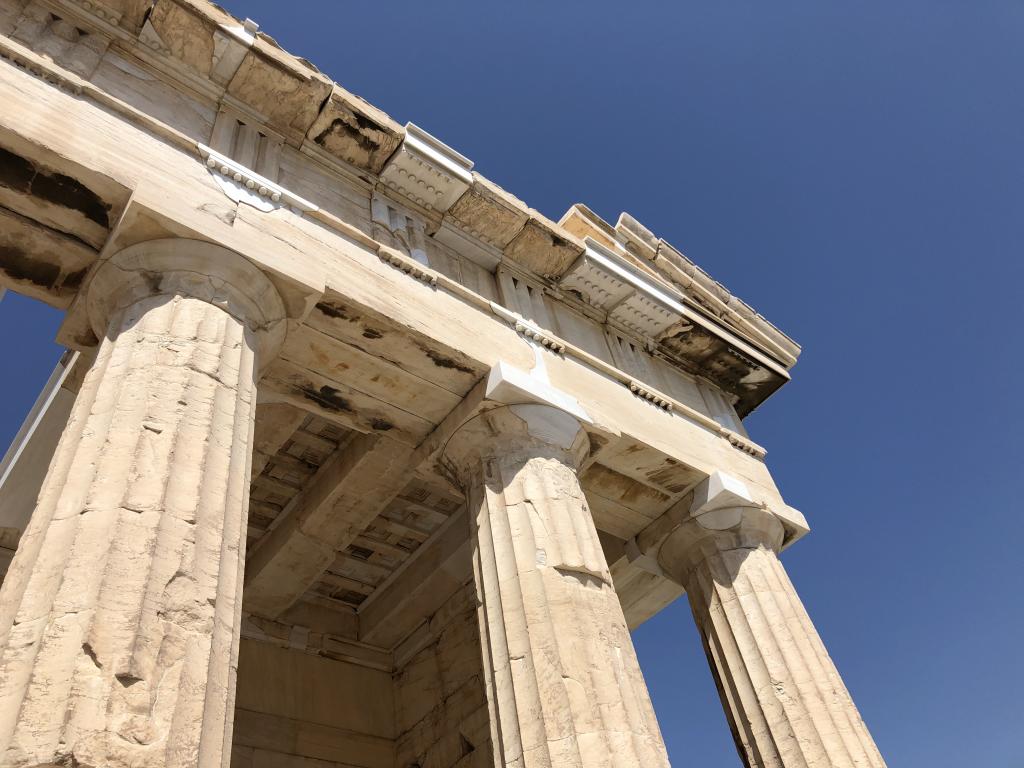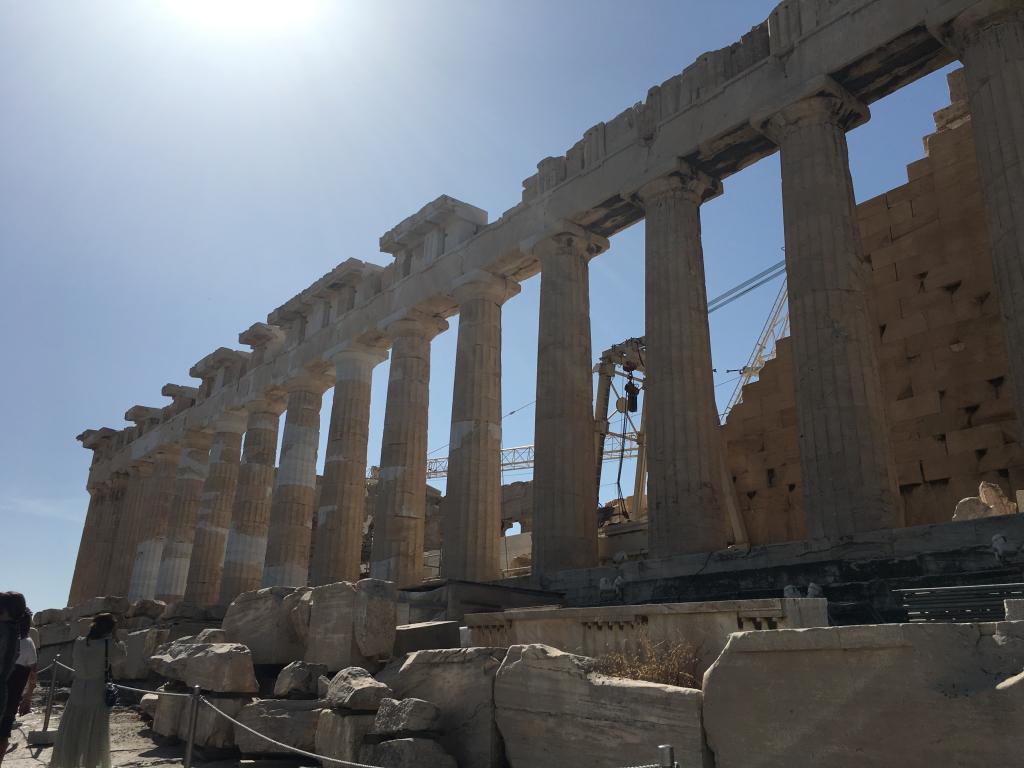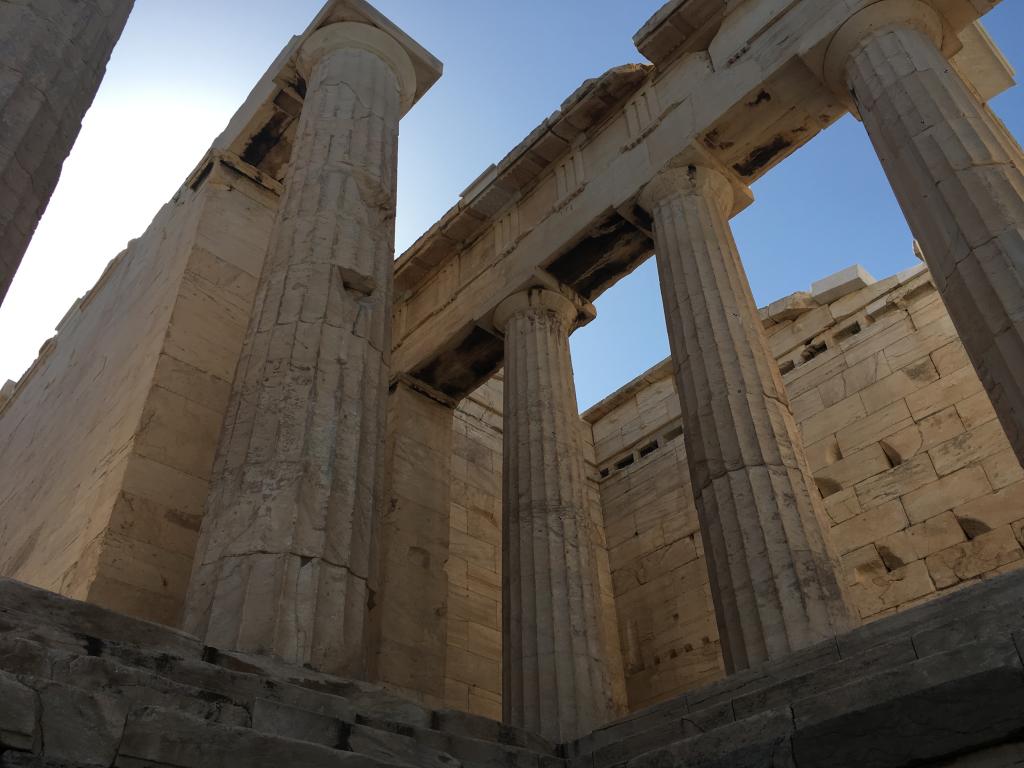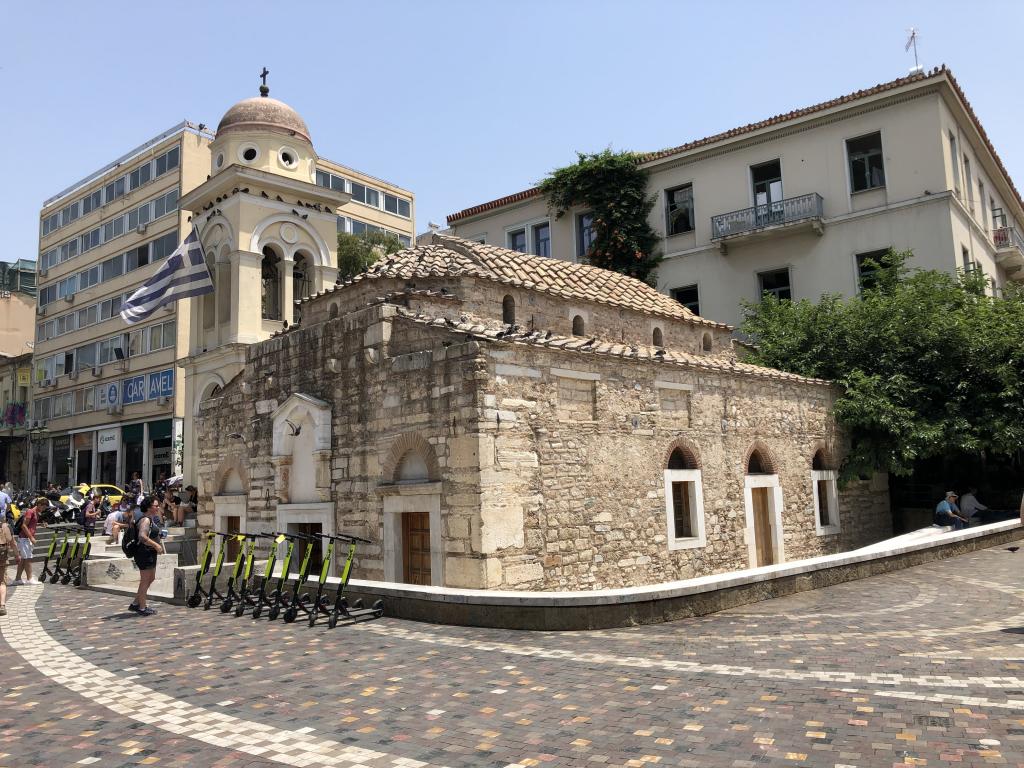 And yes, this was where the phone broke!
all images own work.