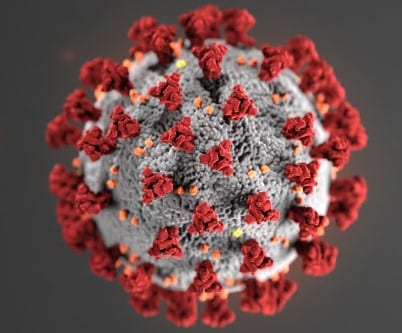 Yes, "science" in scare-quotes, because of two events which concern public understanding of science, or lack thereof; in the first case, a matter of reporting and, in the second, misgovernance here in Illinois.
First, reports yesterday and today that a vaccine trial participant has died. In fact, this participant had received the placebo version and died of Covid so there is nothing newsworthy in the report, no cause for concern, and no reason at all for the study to be discontinued. If anything, a death of a placebo-receiving participant might suggest that the trials are "working," that is, that fears that emerged at one point, that Covid had been so well stamped out that it would take a long time to collect proof that the vaccine protects people, turn out not to have been a concern.
But here's how it was reported at Reuters:
A volunteer in a clinical trial of the COVID-19 vaccine being developed by AstraZeneca and Oxford University has died in Brazil, and the country's health authority has confirmed that the trial will continue https://t.co/kCoJFluGal pic.twitter.com/BORUF7m2Iy

— Reuters (@Reuters) October 22, 2020
And at the Washington Post.
Volunteer in Oxford coronavirus vaccine trial dies https://t.co/xsp0iTPX4T

— The Washington Post (@washingtonpost) October 21, 2020
In fact, the original headline for the Post article (I believe, and can no longer prove) didn't even mention that the individual was in the placebo group.
This is harmful. Even just looking at twitter replies, while there were plenty who complained that the tweet was misleading, others said:
That's why I personally wouldn't take a vaccine that hasn't been fully tested for years! No one knows the sides effect!

— DMC (@DMC_50) October 21, 2020
And
I would never volunteer for a vaccine trial.

— Tracie (@TracieLiberty) October 21, 2020
Secondly, here in Illinois, a report about Pritzker's vaccine plans:
When the federal government approves a COVID-19 vaccine, Illinois residents will likely have to wait for their shot.
Gov. J.B. Pritzker said Wednesday that public health officials and researchers in Illinois will independently verify any potential vaccine approved by federal agencies that have been "completely politicized" under President Donald Trump.
What's more, this isn't merely a matter of intending to review the data from the drugmakers' studies.
That independent verification will include a number of trials across demographics "to ensure that whatever it is that we distribute in the state will be safe," Pritzker said.
This is maddening. And Pritzker's not the only one. Back in September, Politico reported that
The governor [Andrew Cuomo of New York], who has repeatedly criticized the Trump administration's handling of the coronavirus pandemic, said he's formed an independent Clinical Advisory Task Force to review every Covid-19 vaccine authorized by the federal government and counsel the state on their safety and effectiveness in fighting the virus.
In California, too, Gov. Gavin Newsom announced that "California won't allow any distribution of coronavirus vaccines in the nation's most populous state until it is reviewed by the state's own panel of experts." As the AP reported,
"Of course we won't take anyone's word for it," Newsom said as he named 11 doctors and scientists to review any rollout of vaccines by the federal government or vaccine developers. The board members hail from top California universities and medical providers, along with state and local public health officials. . . .

The advisory group should be empowered not only to sign off on the safety of a vaccine, Klausner said, but to make recommendations on whether vaccines should be mandatory in some instances, and to guide a complicated distribution process that will likely require readiness by every clinic, pharmacy and health department
At least in the case of New York and California, they are merely calling on experts to review data, in a manner that one presumes would be reasonably straightforward: it is, after all, a matter of well-established math to assess the dat from the trials.
But in Illinois? Calling for more trials is utterly preposterous. To give Pritzker the benefit of the doubt, he simply fails to understand the nature of what he's calling for. But he's not a fool; he's educated and smart enough to know how trials work, and how much added delay and added cost he's asking for — so is this really all a political game, a way, in his mind, to emphasize just how Bad the Orange Man is, without acknowledging the harm that his vaccine-skepticism will cause? Because when vaccination programs founder due to the skepticism they're generating, the harm done will be far more lasting than the value of any political points scored now.
Image: from https://www.cdc.gov/coronavirus/2019-ncov/images/home-banner.jpg