I'm adding this blog post for a couple of reasons this week.  1) I archive my pages on my website, rather than merely updating them.  I've made this a practice on former blogs, websites, and on Patheos.  2) I can use this as an opportunity to share some web tips that have been handed down to me.
1. New opportunities
There is a good reason for updating the Meet Jared page, and for offering some web tips.  I've become the Pastor of Long Lake Friends Church.  I've been working on a bio for them, and decided to craft something that would work on Patheos as well.  Our family is excited about this new opportunity for ministry, and look forward to seeing what God will do with this congregation that has been a beacon in the community since the 1800's.
New opportunities often make room for us to update professional information.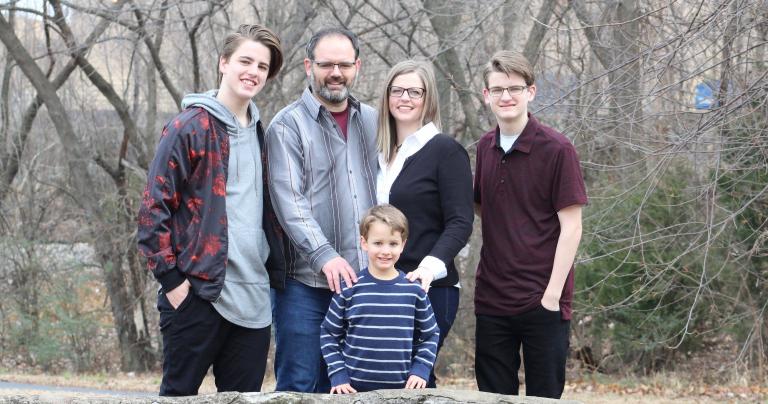 2. Former bios may not be bad
There is a method.   The former Meet Jared page, that follows on this post, was crafted for another purpose.  I have always followed the work of David Boozer who has been in web design and marketing for over 10 years, with quite a track record.  His page still looks something like my former Meet Jared page below.  He does a great job of drawing people into his story.  I have used his layout for awhile.  Before that, I had a more formal, academic About Page.
I don't believe that any of my former bios have been wrong or bad in any way.  They just served different purposes at different times in my professional development.  I'm still a little jealous of David Boozer's bio.
3. Method
The bio and Meet Jared page that I have just posted is somewhat of a blend of both approaches (academic and story).  However, I have taken my cue from academic pastors I know of, and from some guidelines that I have access to.
Why not borrow when you're searching for web tips?  Why reinvent the wheel?  Some of these pastors and congregations have far larger budgets, which include full time web developers.  Whatever your niche, don't be afraid to borrow from those with the multimillion dollar budgets.  Don't steal (copyright infringement).  Just get some ideas.
So, I did my homework first,  Then, it's always good to take stock of who you know.  Using simple texts, not some expensive management app, I ran the basic wording of my new bio by a pastor with a M.B.A. (business), and another pastor with a masters in social psychology, who is also regional official in our denomination.  They both offered great feedback.  Of course, never forget to run the idea by your spouse.  After texting two of them, chatting with my wife, and calling a professional in my congregation, I felt confident in proceeding with the bio.
Beyond that, there really are a lot of free resources available like the person I mentioned, and like my brief write-up on Web Tips: Writing a Bio or About Page.
Enjoy your weekend!
Pastor Jared Ingle
Long Lake Friends Church
JC Ingle, Inc. | Ministry | Speaking Engagements | Individual, Couple, and Family Therapy with supervision
---
---
Meet Jared
(replaced 10.24.19)
Take a moment to meet me.  Online Teacher.  Writer.  Conferences.  Supervised Marriage and Family Therapist.  I wear all these hats as a Spirit-filled Christian, husband, and dad who is overseeing a nonprofit in the beautiful Grand Traverse Bay Area.
My name is Jared Ingle.  I'm an established Online Instructor, a Writer, a Minister since 1993, and a Limited License Marriage and Family Therapist.  I'm a Therapist under supervision.  This does not mean a Supervisor sits in the session with me and the clients, but I report to a Supervisor to discuss my current caseload until I am Fully Licensed.  Many practitioners maintain relationships with directors or supervisors throughout their career.  As an Online Teacher, I answer to the Department Chair.  I'm a Writer who answers to two content teams.  As a Minister I answer to Ministers in four offices above me, starting with my Bishop.  I answer to the board of our nonprofit.
Contents (ToC)
Our nonprofit is JC Ingle, Inc.
Areas of Expertise: Online Teacher, Writer, Conferences, Supervised Marriage and Family Therapist
Who is this blog for?
How to get started
---
1. Our nonprofit is JC Ingle, Inc.
Ministry | Pulpit Supply | Marriage and Family Therapy (under supervision)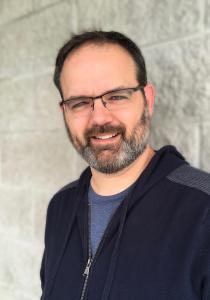 For most of my career, I've been in higher education, ministry, and counseling studies or practice.  I sense the favor of our Lord when ministering in any of these three arenas.
On this blog, I share content that could spur on something more than a good coffee break chat, although I enjoy those, especially if the coffee is as good as the conversation.  I hope you can utilize my content in many ways.
I post a couple times per week, one time in a vlog, and the other time in a writing that usually stems from seminary.
2. Areas of Expertise
Can I be of service to you in my areas of expertise?
Online Teacher
I've been an Online Teacher for Messenger College since 2012.  I'm familiar with online interfaces, Zoom, and other secure video conferencing sites.  Messenger College and Asbury Theological Seminary both have remarkable proprietary online educational systems.  I've also taught on-campus for Course Intensives, running Monday – Friday.
Writer
My writings offer glimpses of my Spirit-filled perspective.  Patheos gave me the honor of joining the team at the table, as a Pentecostal scholar.  I also enjoy the interdisciplinary work I do on this blog.  For example, I often blend Theology and theory at one level, with praxis at another level (i.e. ministry, marriage and family, and transformation).  I strive to master integration, no matter what hat I'm wearing.
I write for other publications.  The Pentecostal-Charismatic Curriculum Commission is a consortium of six denominations.  I have been an Author since 2010.  I'm also a Representative of the PCG to the commission.  We meet twice per year to develop curriculum for up to ten years in advance.  At any given time, one Author's writings are published across all denominations at once.  I've recently submitted 20 professional articles (over 60,000 words) but that won't be published until 2020.
Conferences
As noted above, I've taught Monday – Friday intensive classes on-campus at Messenger College.  I have been privileged to be a keynote speaker in a worldwide streaming conference with Messenger College and the PCG.  I've also spoken at regional retreat-style conferences for youth, young adults, and families.  I've had the privilege of speaking from coast to coast.
Supervised Marriage and Family Therapist
As a Therapist I've seen couples, families, adolescents, and young adults.  As a Therapist, Pastor, Student Development Professional, and Teacher, I've logged many hours serving young adults as they navigate life. I've counseled children, in consultation with pediatricians. As a Pastor, I've overseen ministries for all ages, including aging cohorts. In addition to premarital counseling, I'm a Wedding Officiant.
You can meet with me at a couple satellite offices.  I have primarily worked out of satellite offices.  Because of this, I've had the opportunity to counsel clients I would never have met otherwise.  Right now, I'm offering counseling at two satellite offices, that are churches in town.
Mondays: West Side Community Church (Pastor John Clark)
Thursdays: West Bay Covenant Church (Pastor Kent Anderson)
I can offer therapy online for anyone in Michigan.  Michigan will also allow me to offer therapy online for those in other states.  I only have to clarify what is legally acceptable for those states.
For all inquiries or for bookings please call my new number 231.714.4154 (Google Voice)
3. Who is this blog for?
If you are . . .
Someone who enjoys professional level writing.  These are not journal articles per se, but you will find excellent citations and research.  I also write professional discipleship articles for the commission I mentioned above.
If you are . . .
Looking for a Pentecostal perspective among many other great Christian voices.  Although there are various ways to define these two terms, I think there is still something left to be said for Ecumenicism and Evangelicalism.  Historically, I understand that both of these movements served as catalysts for intentionally constructed bridges between Ecclesial communities.
My education reflects my commitment to ongoing dialogue with a wide variety of Christians.  I have a M.T.S. (Theological Studies) from Asbury Theological Seminary, a Confessional Community.  Prior to that, my higher education has been among Pentecostals starting at Messenger College, then Bethany College of the Assemblies of God.  I went on to receive a M.A. in Licensed Professional Counseling and Marital and Family Therapy from A.G.T.S. (now Evangel University).  I attended College Heights Christian School in Joplin, where over 80 faiths were represented.
Some Pentecostal denominations are more Baptistic, Arminian-Wesleyan, or Holiness.  Second Wave Pentecostals can be found anywhere the church is present.  I'm a Pentecostal who's committed to what I think Ecumenicism and Evangelicalism once stood for, and who's most comfortable in the Arminian-Wesleyan stream.
I share a Spirit-filled perspective and Pneumatology, but I've had the distinct honor of enjoying the company of many good saints along the way.  Our dialogues, past and present, often influence my research and writings.
If you are . . .
Someone who likes vlogs or podcasts.  I write a little less formally when I post a vlog.  These are available especially for people who would would rather watch or listen, or who have limited time, or can only play something on the commute, etc.
If you are . . .
A minister, health professional, or someone in the academie.  Our faith colors our work, no matter if it does so consciously or subconsciously.  On my blog you will find articles that challenge you to be intentional about integrating your faith, living, and learning.
Theology is the Queen of the Sciences on my blog.  I may integrate my Spirit-filled Theology with theory at times, and let you glean what you will.  At other times, I will integrate Pneumatology with praxis, to assist a little more in the administration of these ideals.
If you are . . . 
A recruiter for a prestigious Ph.D. program or Divinity school . . .
4. How to get started
For all inquiries or for bookings:
231.714.4154 (Google Voice)
Other points of contact:
Jared Ingle AAMFT Therapist Locator
American Association for Marriage and Family Therapy
For more ways to Connect: CLICK HERE
Share this ministry with those who may benefit from JC Ingle, Inc.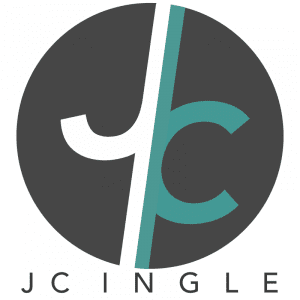 I cherish every opportunity, place, and time I have to minister to the people of God.  Whether wrapping up a course, offering a message, providing counseling, publishing Christian living resources, or consulting with leaders, I feel the favor of the Father who is making me a facilitator and a witness, as the Spirit guides His people in The Way.
There are many ways we could be involved, but these are the ways we're simplifying our portfolio, so to speak.  We're focusing on how our ministry JC Ingle, Inc. can serve you now.
Joy and Peace,
Rev. Jared V. Ingle