In the ancient Greek and Roman empires something unique takes place. Philosophers influence the ethical codes of the civilization. This is not necessarily unique, but philosophers also begin to influence the private lives of citizens. Their ethics spill over into the private sector. This is a unique development in history. These ethics for private life become known as household codes, and we see philosophers like Plutarch and Aristotle teaching them. The great Hebrew philosopher Philo teaches household codes as well. He lives during the first century as a contemporary of Christ and the disciples.
In order to fully understand passages in the New Testament like Ephesians 5-6, we need to consider them against the backdrop of the Greco-Roman household code. What makes the Christian household code different?
According to the NT evidence, Christian communities did not merely absorb Roman household codes into their common life, but 'baptized' them, adapting them to the demands of the Christians' faith commitments. Christian innovations included the introduction of a call to mutual submission as an interpretive heading for the household code (Eph 5:21), the introduction of the phrase 'in Christ' as part of formulating a new set of norms by which to live, and the adaptation of the household code to particular social scenes.[1]
In Ephesians 5, the household code is intricately tied to a doctrine of Christ, so this is where we start to explore this passage. What does Christ bring to the table in the home? There is simply no other place to start in this passage than the term submit, which Paul uses four times at the beginning of his household code.
To hear a related sermon: CLICK HERE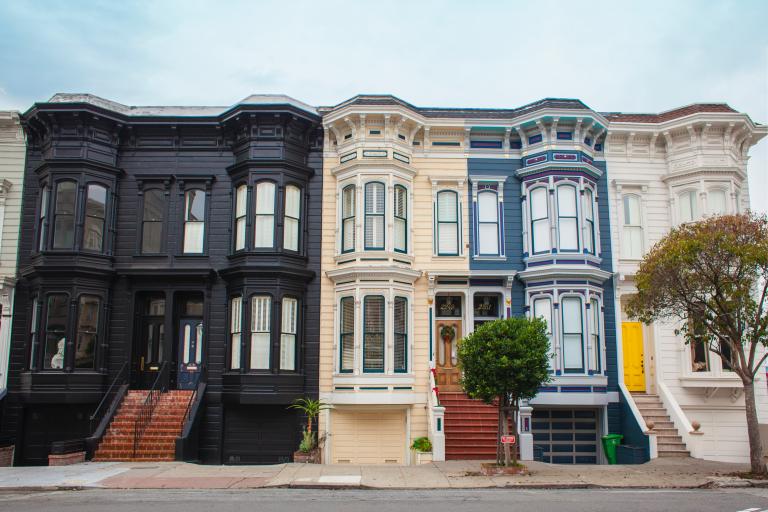 Submission in the House of God
i. Submit . . . as to the Lord
Wives, submit to your own husbands, as to the Lord. – Ephesians 5.22, ESV
Let's remove some barriers to the term submit from the beginning, because we seem to have a problem with this word in our day and age. Are there roles in the home and church? Yes! Is there an authority structure in the home? Yes! If we have any authority at all, does that mean we lord it over others?
Perhaps a better question is, does Jesus lord it over others? . . .
After letting that last question sink in, after we think about the humble sacrificial leadership style of Christ, why in the world would we not want to submit to Him?
And Jesus called them to him and said to them, "You know that those who are considered rulers of the Gentiles lord it over them, and their great ones exercise authority over them. But it shall not be so among you. But whoever would be great among you must be your servant, and whoever would be first among you must be slave of all. For even the Son of Man came not to be served but to serve, and to give his life as a ransom for many." – Mark 10.42-45
Jesus is exactly the type of leader we need to submit to and emulate.
ii. Defining submission
Submit is also often translated as subject. What does it mean to submit or to subject? This is actually a mistranslation.
The word "subordinate" is also important. Often incorrectly translated "subject," the Greek word refers to occupying one's proper place in the order of things. It points not to domination and obedience, but to functioning properly within the good order of the family.[2]
By subordinating ourselves to Jesus, we step into our God-given roles, our "proper place in the order of things." We live in a world of order and roles that must be fulfilled. Without order, we face the possibility of real pockets of anarchy in certain regions. I'm wondering if some of our homes look more like pockets of anarchy than outposts of the Kingdom of God.
For the husband is the head of the wife even as Christ is the head of the church, his body, and is himself its Savior. Now as the church submits to Christ, so also wives should submit in everything to their husbands. – Ephesians 5.22-24
By subordinating our lives to Christ, we experience "the good order of the family." There is a blessing upon the family. Families can and do function well . . . that are not Christian. Marriages can and do survive and thrive for a lifetime . . . without either spouse being a believer. God blesses marriage and family as an institution by itself, as a "good order."
iii. Applying submission
Despite human faults and frailty, subordination still means humbly coming under our Lord Jesus Christ and His church
Submission is not only defined in relation to the Lord and to the family. It's defined in relation to the church.
SUBMISSION: Subordination to the guidance of God; within the Christian fellowship, a constant mutual subordination out of reverence for Christ, which opens the way for particular subordination to those who are qualified to direct our efforts toward Christlikeness and who then add the weight of their wise authority on the side of our willing spirit to help us do the things we would like to do and refrain from doing the things we don't want to do.[3]
The Lord is holy and He's the Second Person of the Trinity, so we can easily submit to Him. I also believe that families generally operate with some type of structure, whether they realize it or not. So there is usually an established order of submission in the home. However, who really wants to submit to the church? Bear in mind that when we're talking about the household code in Ephesians 5, it doesn't begin in the home.
And do not get drunk with wine, for that is debauchery, but be filled with the Spirit, addressing one another in psalms and hymns and spiritual songs, singing and making melody to the Lord with your heart, giving thanks always and for everything to God the Father in the name of our Lord Jesus Christ, submitting to one another out of reverence for Christ. – Ephesians 5.18-21
The English Standard Version rightly divides these sentences. Verses 18-21 are all one sentence in the Greek. Some translations make verse 21 a sentence by itself. In fact, some translations group it with the following verses, which is wrong according to the Greek.
iv. Submission in the House of God
A correct translation makes one thing clear. Mutual submission begins in the congregation among the people of God. Although marriage has its own blessing, whether or not the couple is a Christian couple, submission is modeled among the people of God first. Christian families submit to the household code of the house of God. Their homes are second in the order that Paul establishes.
This does not mean that family is secondary. This means that from salvation and the church flows a blessing that affects all of life. The family household code is transformed by the house of God.
We submit to what the Lord is doing among His people, and we submit to what the Lord desires to do within our families. To reject what the Lord is doing among the people of God is to reject God.
Cyprian says, "He who hath not the church for his mother hath not God for his father."[4]
---
To hear a related sermon podcast on JCIngle YouTube: CLICK HERE
Previous article: Ephesians 5 | Submission
Podcasts FREE to download for a limited time at JCIngle:
Pastor: Long Lake Friends Church
Supervised Therapist: Personal, Couple, and Family
Traverse City, MI
231.714.4154
notes:
[1]
Paul J. Achtemeier, Joel B. Green, and Marianne Meye Thompson,
Introducing the New Testament: It's Literature and Theology
(Grand Rapids, MI: Wm. B. Eerdmans, 2001), 524.
[2] Ibid., 387.
[3]
Spiritual Disciplines Index: Submission
, in
New Revised Standard Version: The Life with God Bible
, ed. Richard J. Foster (Grand Rapids, MI: Zondervan, 2009), 533.
[4] Cyprian quoted in
Robert E. Webber,
The Younger Evangelicals: Facing the Challenges of the New World
(Grand Rapids, MI: Baker Books, 2002), 113.