I have never really been great at remote work only, working only from home. I enjoy being in an office setting around others, with a desk.
Nonetheless, working online may be on the horizon. We are finding ourselves entering a time when we need to start looking for employment.
Please pray for us as this is a discerning process. These are some jobs I've saved in Virginia, primarily in education. I don't know if I'll start with full time or part time work. I really don't know much.
These are jobs you can look at to get an idea of what I would hope for, and perhaps make some recommendations. Of course the links won't be around forever because they'll eventually be filled. I'll share some ways to connect afterwards because I don't allow for comments on this blog. Some of those comments can get crazy. Please connect with ideas.
---
---
International Programs Coordinator
Hollins University CLICK HERE
Amazing local job at a very old institute | International Programs Coordinator. I had a colleague in higher education named Hannah. She was from England with a boyfriend from France. She served in a similar role. She was always talking to me about taking a position like this or actually going and teaching at her undergrad alma mater in England.
Campus Recreation Coordinator
Roanoke College CLICK HERE
This PT job looks good at Roanoke College: Campus Recreation Coordinator. 1) I wonder if my college sports experience would help qualify me, since my education doesn't match exactly. 2) How entailed is CPR? I'm no medic.
Cheerleading Coach
Roanoke College CLICK HERE
Check out this job at Roanoke College: Cheerleading Coach. Anybody want to serve as a reference ☺️?? I actually did do the cheer squad thing my junior year in high school.
Access Services Assistant
Virginia Western Community College CLICK HERE
Another PT opportunity and I may need to start with a role like this. Simple. Ease back in. Fun. Engaging people.
Conference & Event Coordinator
William & Mary CLICK HERE
A friend and higher ed colleague named Amy became a mid-level professional as a conference coordinator. She really enjoyed working in the role and was in a master's program that complimented it.
In my collegiate, church, and district work I have also enjoyed the role of organizing an event. In 2015 for instance, my church hosted the Michigan District Convention for our denomination. I thoroughly enjoyed every step overseeing the various teams involved.
I am also looking into adjunct teaching roles at the same time, like this one in online counseling instruction at William & Mary: CLICK HERE
Yes, I know it's William & Mary, very prestigious, but I was just in Williamsburg recently. In case you haven't noticed from some of my Facebook and LinkedIn posts, I'm already "in" with a prestigious tea and spice shop there, and also with the chain. They've actually shared a job offer with me. I might consider it, but if I were at William & Mary I could at least be a regular client at The Spice & Tea Exchange of Williamsburg. I do love tea about as much as coffee. I'm somewhat of a connoisseur, and I'm learning about spices.
William & Mary is just over an hour from Regent University. I have spoken with their Divinity School about continuing my education. I would probably only have to be on campus a couple times a year for a 5 day class. Regent Divinity recommends that I apply for staff positions like this one, and then adjunct positions at the same time…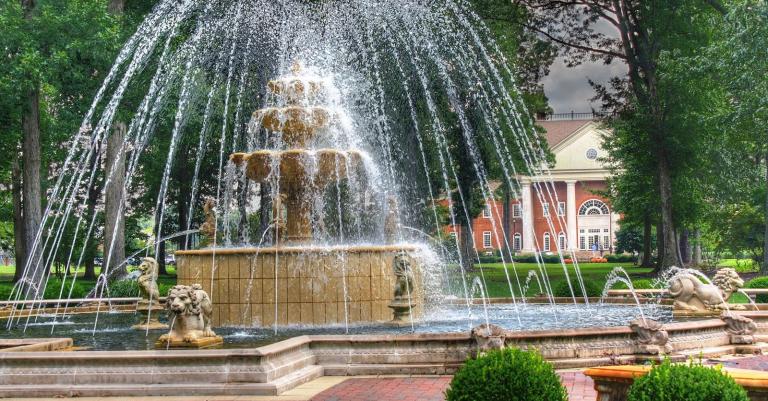 And they stand with me in these types of aspirations for myself and my family.
Assistant Director, Student Unions & Engagement
William & Mary CLICK HERE
When we drove into Williamsburg recently, Crystal said things like, "It seems so clean!"…
and "I could live here."
I haven't heard her say anything like that in awhile, but the pull to be right here with family in Roanoke is very strong.
Here's another job from William & Mary that I qualify for.
At least her and I wouldn't have to be running, working 3-4 jobs. It's better than barely making ends meet and having to put our youngest in public school.
On the contrary, my family and I could be positioning ourselves for Regent University, the Divinity School, and other programs.
Area Director
William & Mary CLICK HERE
Now an Area Director usually has more supervisory responsibility than a Resident Director. This is a great position at William & Mary.
Of course one of the considerations would be the living arrangements. Our family would have a little difficulty in a 2 BD apartment on campus, not sure. Sometimes housing is offered nearby for campus professionals. It doesn't say, but it looks like something to consider.
Like RD positions I've held, this one is listed as some type of faculty role. Because of that in the past, I've actually been able to lecture and participate in leading courses. For instance, I've worked with my dad, Michael Bartel, and Michael Palmer (who is now at Regent University Divinity School) offering a little teaching assistance while serving as an RD.
---
Connect
One of the best ways you can honestly connect is in prayer with us. We have known many people in Roanoke over the years because this is where my wife grew up. However, there are always those surprising new possibilities, like the The Spice & Tea Exchange of Williamsburg.
So if you know of any ideas, leads, or people we should be networking with, please let us know.
The best way to connect us is of course through calls or texts, but I don't share our numbers. If you have our numbers though, feel free to reach out.
For me, I'm using Facebook to drive traffic for things like this blog. I'm posting a lot on LinkedIn, which is where all of the above jobs and my blurbs are posted. There are a lot of professionals on LinkedIn so I still believe in it.
Beyond that, there are a couple ways to connect on the page Meet Jared
Again, prayers, feedback, ideas, shoutouts…
all welcome as we look at the working in new ways. And I didn't even share anything about how my wife is looking for work.
We're working on a couple fronts.