In essence, I'm my own chef right now. I'm on a pretty strict diet this year, and experiencing some amazing results, thanks to my team of nutritionists.
Last Sunday, Columbus Day weekend, our extended family dropped in for games, food, and fun. I was cooking my meal, only to look up, and find myself in an impromptu video. They've been accusing me of becoming a master chef.
Columbus Day Weekend Healthy Chef

Here are the basics:
Yerba Mate (pronounced Mah-tay) | This is actually a bush, so it's not quite a green leaf tea or an herbal. It has less than half the caffeine of a cup of coffee. Plus it's tasty. I'm definitely a coffee and black tea drinker, but I find a cup of Yerba Mate to be a good substitute.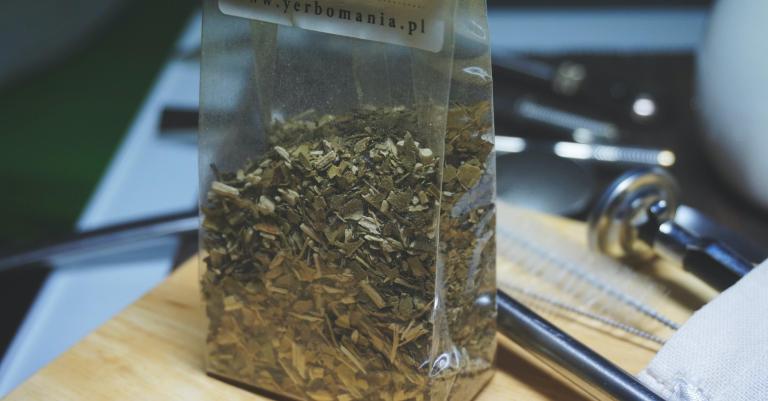 A 16 oz bag of loose leaf can be found as low as $15 or so. If you can't find it locally, or want to special order a more refined loose leaf form of it, I suggest The Spice & Tea Exchange. They ship: CLICK HERE
Lamb steak | This is not leg of lamb or lamb chops. At Aldi (grocery store) we have found a lamb section. We bought a package that was about 2 pounds, vacuum wrapped. There is a marinade already seasoning the meat. I took the lamb, cut it up into smaller steaks, put them in baggies, and stuck them in the freezer. I can't have some red meats, but you'd be surprised how good lamb steak is. It tastes more like steak than like other forms of lamb you may find. I've been cooking it medium well. It cost about $10.
Sweet potato fries | It all starts with a sweet potato. I peeled two of them first with a potato peeler. Unlike regular potatoes, the skin is thick and a little difficult to chew… not very ap-PEEL-ing. I guess there are various ways to fry it. If you have a deep fryer or want to put a lot of oil in a skillet, you can. You can broil the fries in the oven. I happen to have an air fryer which makes the job easier. The main thing is that they're harder than potatoes in my opinion. So there's a fine line between undercooking, frying, or overcooking. It's good to stop periodically and taste one or two.
---
I'm not sure how to categorize this piece
I don't really think of myself as a chef, so I guess it will fall under the Category I've named Narrative. These are general writings about my story. To read more from my Narrative CLICK HERE
To see more about my current health journey CLICK HERE
Jeremiah McMillan, videographer | Columbus Day Weekend Healthy Chef | 10.10.21