Last year, I wanted to reach people, but I also wanted to zero-in on paid reach (i.e. Patheos and YouTube). After the demise of Google+ I have never replaced it, although I liked the platform quite a bit. There were great philosophy groups and it was a good place for organizing ideas as well as blurbs. I still use Facebook and LinkedIn primarily. I have been considering Twitter, but I don't know if anyone I want to connect with is still active or not in the last 3-4 years.
This is an overview of Facebook in 2021, just as an encouragement. The numbers do not reflect the total engagement, which is very difficult to tell on this platform. It still eclipses all the others, boasting 2 billion people… 2 in 7 people globally. However, we all have friends who have aliases, or who have forgotten passwords so they start over. We may even know someone who is popular enough to have their own impostor. I'm not sure 2 billion is the right number, but there is unfathomable traffic on Facebook.
I will share basic information about my Business Page, my Personal Page, and Facebook Stories with a little encouragement afterwards and my sincere hope you'll increase the awareness of this online tool in your congregation or business.
i. JC Ingle Facebook Business Page
Total Reach | 2,904 for 2021
Reach is basically the amount of people who have a particular post you have made in front of them, on their timeline, and in a particular way Facebook keeps track of. Reach is the numero uno way to track the effectiveness of your content on the Facebook Business Page.[1]
In 2021 I scaled down the use of my Business Page, using it mainly as a staging grounds for ministerial posts.
I also began to separate some of my personal page information from my professional page.
I have also been posting very often on LinkedIn, as far as business information (i.e. articles, blurbs, professional tips, Theological ideas, etc.).
However, there are some advantages to maintaining the Facebook Business Page.
I can post there and share each post anywhere on Facebook (i.e. groups, friends lists, personal pages, etc.). Facebook will track the numbers if I share from the Business Page first.
I can also schedule posts in the Business Page Facebook Creator Studio. Sometimes, I will schedule every post for a week on Sunday or Monday.
I still post about every Patheos article I write on the Business Page, and share from there.
ii. Jared Ingle Personal Page
There are many ways to measure interactions on Facebook. I am calling this category of accounting something like engagement or impressions. However, I like the term engagement.[2]
I am sharing information from my personal Timeline, not the JC Ingle Facebook Business Page, at this point.
After reviewing my timeline for 2021, my total engagement | 2,548
iii. Jared Ingle Facebook Stories
I started posting Facebook Stories on January 21, 2021. I am only sharing the amount of views, although there are other ways people interact with the Stories (i.e. Likes or even Messenger).[3]
Facebook Stories must be a wonder, a numinous phenomenon | 16,597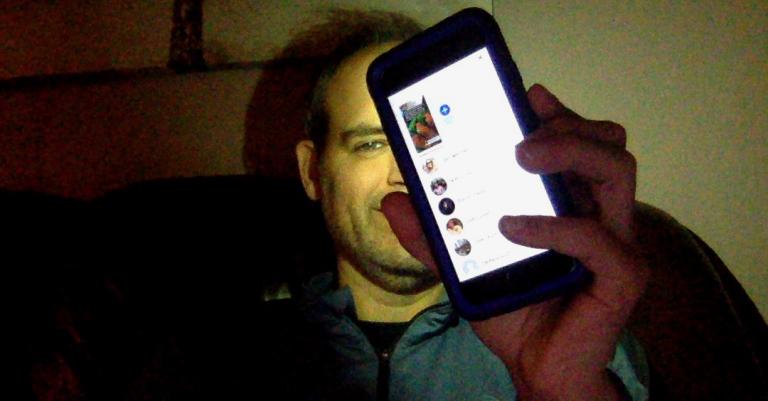 I share this information with a little bit of angst. I personally believe we are losing our ability to maintain focus as a culture, with quick snapshots on TikTok, YouTube #shorts, and now Facebook Stories. People will still pay attention, although now only for about 20-60 seconds.
Good luck crafting your business elevator speeches now, because these new popular ways of interacting are conditioning us to pay attention for a far less amount of time than a typical elevator ride.
iv. I only chose 3 types of numbers for the report
There are plenty of other ways to measure reach on Facebook, including Facebook Groups and Facebook Friends Lists.
There are also the metrics or demographics, and they can show you how your Business Page is performing with certain types of people in certain areas.
You can also work the metrics to your advantage with Facebook Ads.
v. Let's compare my numbers with the average church size
In America, the average church size has been hovering in the 70's for decades, as far as weekly attendance. There are some who believe it's in the 80's, but I've heard 70's from multiple sources. It's common knowledge.
My totals from above for 2021 are…
2,904
2,548
16,597
Added up, the total is 22,049
If you divide 22,049 by 52, since there were 52 Sundays in 2021, my average weekly is: 424
Now you may think I have built a loyal following, so many people are engaging multiple times each week.
If this is the case, then let's go back to the church attendance average and say it's 75 (give or take).
If I divide 424 by 75 it's 5.65.
This means I need A) 75 people to engage 5-6 times per week on my Facebook to get to 424, or B) 4-5 people to engage 75 times per week on my Facebook to get to 424.
I can tell you, neither or those scenarios are happening anywhere on my Facebook platform.
vi. Weekly attendance vs. Online attendance
My weekly numbers are indeed much higher than the average church attendance on Facebook alone. Nothing beats church attendance (Galatians 6.10; Hebrews 10.25).
Nevertheless, to be fair to myself, I know many churches count some of their people multiple times weekly anyway. They add up Sunday morning, college and younger age ministries, and all groups throughout the week. Many people are getting counted at least twice for the weekly total.
Nonetheless, there you have it. I'm just 1 minister with a weekly engagement of 424 in only three of the categories I'm reporting about on Facebook. I'm not even telling you about everything on Facebook, or about my other platforms.
If God gives me something to speak, He gives me an audience.
1 minister can reach 424 on a weekly basis on Facebook, so how many can a church of 75 reach?
vii. If He can do it for me…
Honestly, I have no great following an average church can't build quickly.
I also hit a personal Facebook milestone of 2,000 Friends in 2021, definitely not celebrity status. I just connect with a lot of ministers, civic servants, and business people from places I know. It seems like the Lord does a lot of it, because it's unexpected how many Friend Requests I am now receiving.
For instance, at this point a lot of people I add know circa 15-40 of the same ministers. It's like we've just awakened to the potential of Facebook, so we're all checking in on each other on this "new" forum. It's kind of funny, or cute, if can say so about ministers.
Maybe I'm getting to my own critical mass to borrow a business phrase so things are picking up faster, just joking… I guess.
viii. Speaking from experience with churches…
When I've assisted churches to start their online presence using Facebook and some other simple platforms, you should see what they do when I report to them about their new numbers like I'm reporting mine now.
A new world opens up. You can see it on their faces, doesn't matter if you're talking to the stately elders or a cool, young millennial think-tank. Give them the numbers. Put the mission in front of them.
Remind them, behind every engagement on Facebook there is a soul who has been touched by the ministry of their church.
It also doesn't hurt to track the Facebook numbers before and after you've applied some intentional strategies, so they can see your good work and glorify the Father.
Having a Facebook Business Page online does not mean the church will magically generate traffic. It takes a good deal of effort, so it doesn't hurt to show them some of your methods.
Then, offer a call to action to see if volunteers want to learn a few things and assist.
Don't be afraid to ask.
If it's an age thing, Facebook data shows people in their 40's-50's are just as active on their phones with the app as the younger ones. There's no excuse, no reason why you can't have a team of Admins, followed by the other levels of content creators, and then your brand advocates who take your content out to their Facebook pages.
Why not make Facebook pay off for the church?
---
notes
Pastor Jared
Facebook | facebook.com/jared.ingle
LinkedIn | linkedin.com/in/jaredingle/
Connect | patheos.com/blogs/jaredingle/connect/
[1]
Facebook Business Page
numbers are based on my report from
Facebook Business Suite
, 01.01.21 – 12.31.21
[2] Personal page Facebook Timeline "engagement" based on click or comment impressions (i.e.
Likes, Comments, Likes of Comments, Tags, Shares,
etc.). I did not count my own
Comments
or interactions in the threads on the pieces I posted. No matter how good the numbers, I did not count anything but the
Tag
if someone posted something and included it on my timeline. I believe my numbers are well within my meticulous margin of error. I've ran the numbers like this before for churches.
[3] Information for the
Facebook Stories Views
and other stats are readily found in the
Story Archive
.