If you want to form relationships, connect with others online. This seems to be the rule of the day, especially in these times when we're all living in our caves again, but is it the best rule?
This question is beyond the scope of this brief article, so we will find another place to start.
What are some ways to spotlight relationships on social networks, specifically on LinkedIn?
I still use Facebook, YouTube, and LinkedIn. Each one has their own online culture so to speak, for forging and developing relationships.
One of the best practices is to highlight the work of others. If you have LinkedIn, or if you're thinking of joining, please know this is one of the unspoken commandments of the platform. You seldom find even the most successful people constantly posting about themselves. There is a lot of engagement with others and with societal matters.
In that vein, here are some LinkedIn posts (or reposts) from the latter part of 2021. I am a minister and a relationship therapist. Therefore, these are also pieces reflecting the nature of relationships, readings, and of course a fantastic song to start us off.
i. relationships | the angst of waiting
My repost: When I first heard this song recently, I was impressed with the guitar riffs. Maybe the guitar and bass are in sync… like jazz. The more I listened to the piece, the more I realized it's in the same class as my San Francisco cruising music. No, Frisco is not all about what you might think. You really don't know unless you remember other things like K-A-B-L radio, the smoothest station in the nation at that time. I think The Brook & The Bluff would have got some air time on KABL. Then I noticed the cover artwork today. Looks like they're already there.
[The song
Shelby
starts at 1 min 25 sec. I wanted to highlight the cover art.]

Shelby | The Brook & The Bluff
I am not endorsing this band, but I have recently started hearing some of their music. This is a little older tune, but it's smooth.
I'm interpreting the lyrics to be the typical angst of waiting. The man is reaching out, or has already reached out, to the lady.
He awaits any response she offers. However, he seems to be hiding in some ways, not knowing what to do if/when she ever calls.
So often in our relationships with others and our Lord, we do the same. We pray, but are we really ready for His answer? We beg for God to do something. Then when He does, we exclaim, "I can't believe it!" It's as if we think we are not important enough to warrant His lovingkindness.
We wait in anxiety with God and others, when there is far more love often available than we are tapping into.
ii. Chelsea Reed, Graduate Assistant
TRIO Programs at Virginia Tech
"As therapists, it is so important to be aware of your own privilege and oppression and to broach these topics with clients."
Chelsea's repost: Mental Health America
"My worldview is so different from theirs, it is sometimes hard to relay my concerns about my trauma or other situations I am in."
Article: The Struggle of Seeing Therapists Who Have Privilege In Areas I've Been Oppressed, 5 min read CLICK HERE
I decided to comment on this thread, Rev. Jared:
Thank you for sharing the article. With our similar backgrounds I thought it would be okay to comment.
It's also great to find a supervised therapist. There are some advantages and resources readily available to someone with a good supervisor. Their rates are often cheaper too.
One issue… as a client you may be enjoying far more privileges in life than a supervised therapist who's just launching a career. So the roles in this article could be reversed 😉
Chelsea's reply: Valid points! Thanks for sharing!
By replying to Chelsea, I assist in drawing attention to the things that really matter, not only to the funniest GIFs of the day, although I do like a good GIF now and then.
Since she replies to me, it may give me a little street credit as well. After all, do you see the credentials she has?
iii. The Gottman Institute
"Regularly expressing praise and appreciation can change the whole emotional climate of your home, your workplace, and your various circles of family and friends. People grow closer in the knowledge that they can count on one another for support in good times and in bad." – Dr. John Gottman
Dr. John Gottman's appreciation activity can help partners show thankfulness for each other. Sign up for the Love Notes newsletter to receive November's free Little Love Notes download and discover more ways couples can share their appreciation: CLICK HERE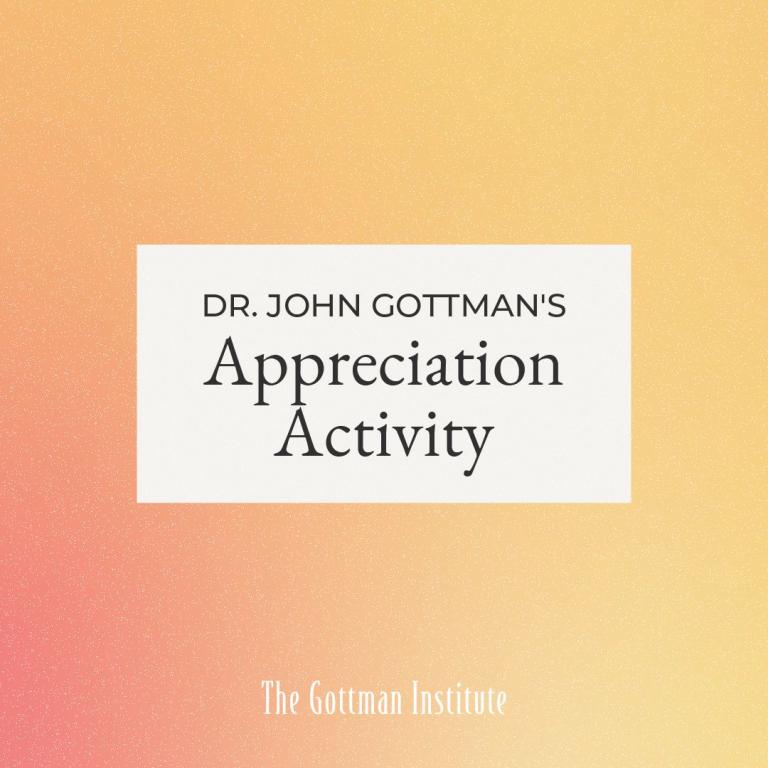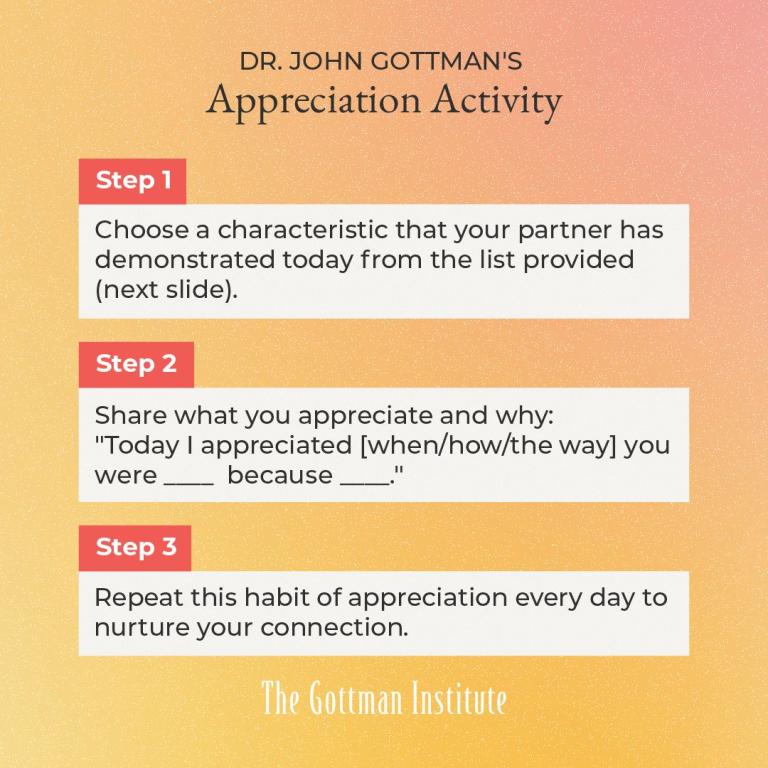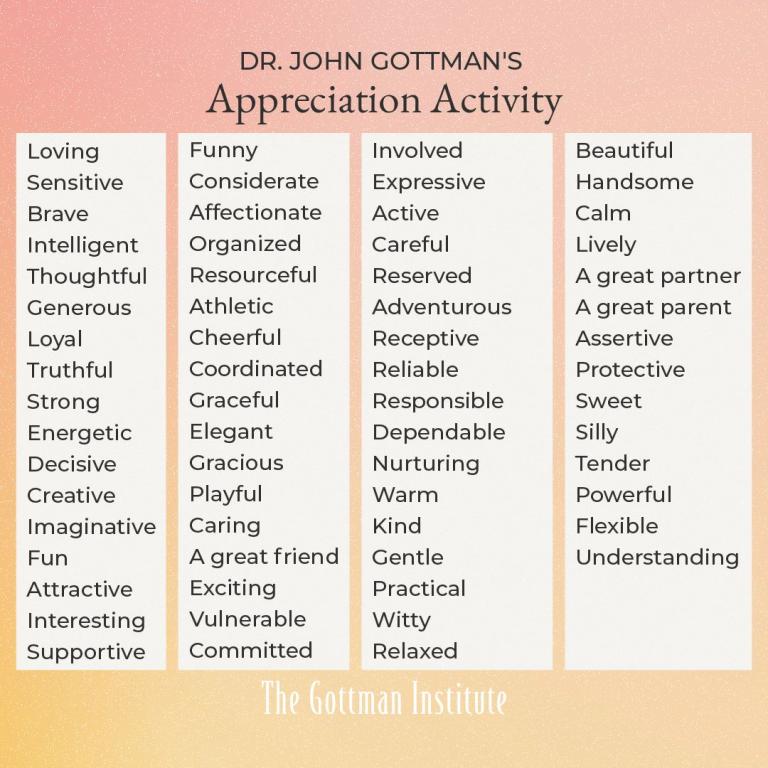 Nobody needs me to promote The Gottman Institute. However, this looks like a really helpful tool for relationships. I would like to keep track of it and share it with you as well.
By the way, I believe we can be just as creative in our choice of words as we praise the Lord in our daily routine. The Psalms give us ample examples of expressive, poetic language.
---
Rev. Jared Ingle, Supervised Therapist
State of Michigan
featured image: Nan Palmero | Linkedin Chocolates | 01.08.10 | creative commons