This stop, Crystal organized an entire getaway weekend without telling us anything.
day 1
The 1st stop was the hotel we dropped, literally not too good. We've walked in and out of hotels before based on first impressions or even a hunch.
The 2nd stop, after a few calls and websites, was the hotel we liked better. It was nothing fancy, but it was cleaner, had more amenities, and offered a suite option.
True story: 2 hotels with the same name in the same city can be completely different, because they're like franchises with independent owners. Some, not all, chains of hotels are like this at any rate.
The 3rd stop was Steak'n Shake
There for awhile whenever Teo and Cruz were given the option of a "sit down" dinner when they were younger, this was the go to. I don't know why, but Cruz made the call this time. Of course no one complained about the food…
or the shakes.
The 4th stop was the mall with a Lego Store, Nike, and Starbucks for all 4. Of course, the Lego project lasted late into the night before we went to bed.
I finally recommended a coffee drink Crystal liked at Starbucks, and she sipped on it for quite awhile after we all finished ours. Oddly enough, I'm not even sure I'm batting .350 with her and her drinks there.
4th stop
COIN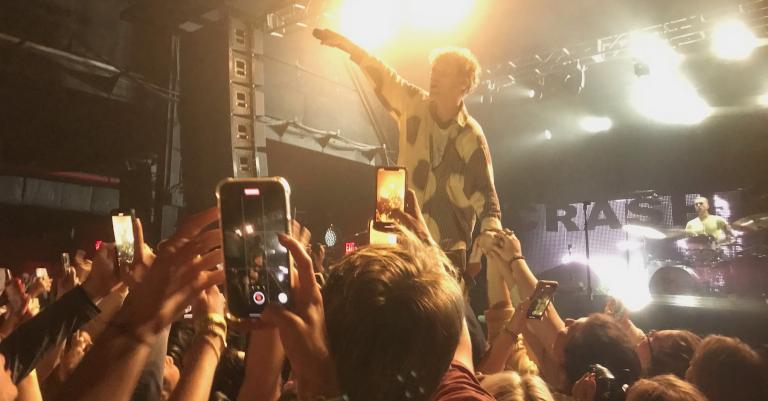 concert…
surprise!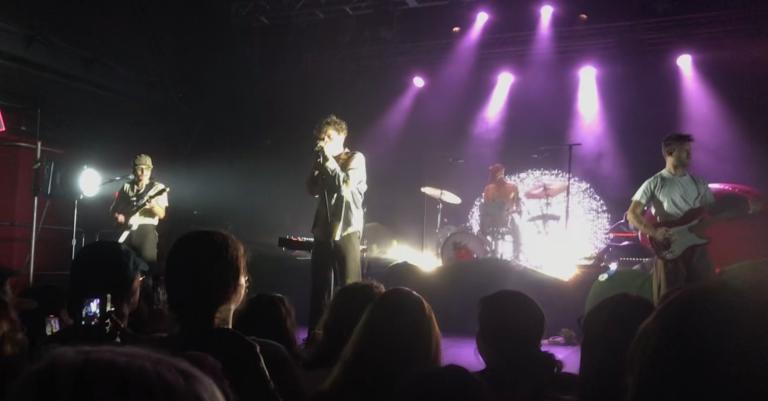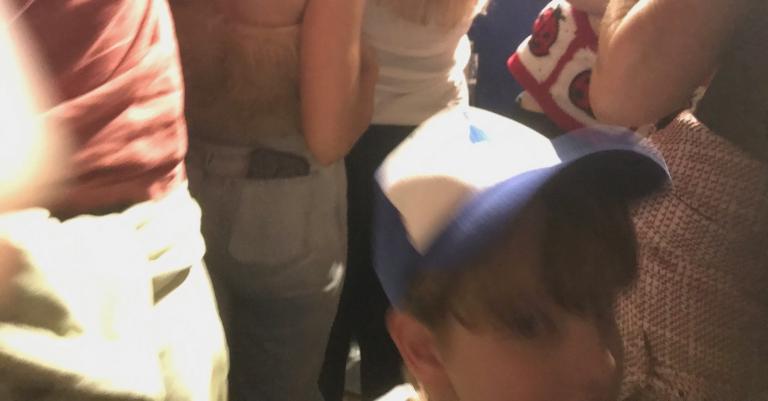 We've tracked with them since their beginnings
When I asked Cruz what his favorite song is on the new album, he said he has about 5!
So here's the entire playlist for Uncanny Valley
day 2
On the 2nd day, there were 2 objectives, places we don't have access to near home.
The 1st objective was the Premium Outlets. We picked up some great deals at Gap, PacSun, Rack Room Shoes, and Ecco. I bought my 1st pair of black jeans, more than likely since my 20's or early 30's.
For those who have tracked my health journey the last year or so, I also went down in pant sizes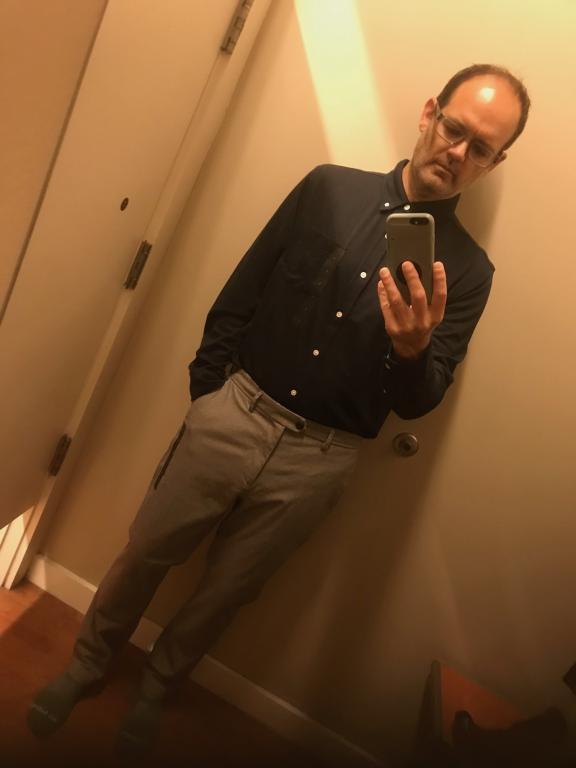 Let's hope this lasts through the autumn and winter festivities
The 2nd objective was IKEA. There were some necessaries to pick up for others, but everything else was open game, and it usually is.
We typically enjoy an excellent meal in the cafeteria as well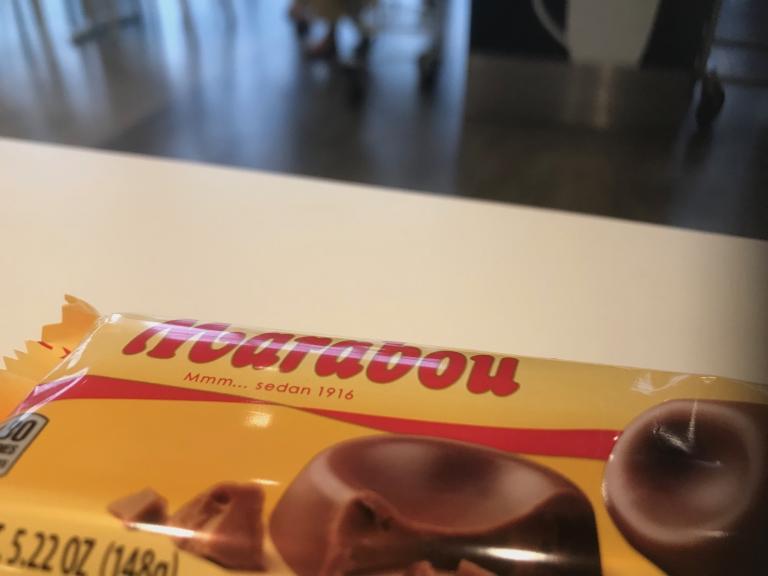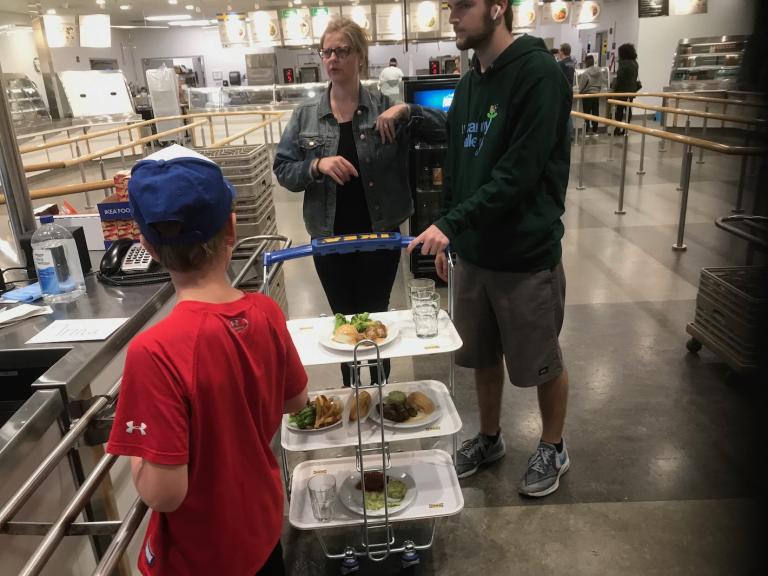 You've got to have the bottomless glass of the Lingonberry drink!
A stroll through IKEA is where Crystal just breathes-in everything and really lives. If there was one nearby, she'd probably be the C.F.O.
Then there was the As Is section. We never miss it but seldom if ever buy anything.
We round everything off with my free coffee at the market after the registers, with the membership. We never forget a pack of coffee, some cinnamon rolls, maybe some ice cream, and other desserts.
generous
In my readings this morning, I was struck with the word generous in both the Hebrew Bible and the New Testament Passages I read.
I can't say how grateful I am – we are – for Crystal's generosity in organizing the entire get-away.
I'm also grateful for the atmosphere COIN set and some of the things they had to say. They truly put on an entertaining, lighthearted, very fun, and guilt-free concert.
Many times the lead singer said things like, "You know, I love you so much" or "I love you all."
He also reiterated many times how thankful and grateful he is or the band is.
Although this was a secular venue so to speak, the bright lights were secondary to the true lights.
Crystal and COIN, I'm grateful for your generosity.