what about the things we confess? | Philippians ii.12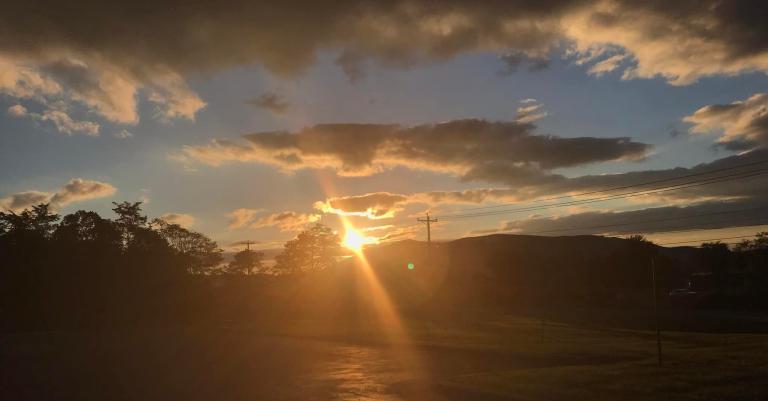 That at the name of Jesus every knee should bow, of things in heaven, and things in earth, and things under the earth; And that every tongue should confess that Jesus Christ is Lord, to the glory of the Father. (Philippians 2.10-11, KJV)
What specifically are we confessing about Christ?
We confess that Jesus Christ is Lord
To understand the term Lord, it may be best to look at how the New Testament (NT) Church uses the term.
We tend to call Jesus our "Lord and Savior." We testify about when Christ saved us from sin, and how He frees us now.
Do you know the term "Savior" only occurs 24 times in the NT?
The NT emphasizes something else. The NT does recognize the saving power of Jesus, without a doubt. But the NT Church emphasizes the Lordship of Christ far more often. In the NT Greek alone, there are 8 different words for Lord.
The word for 'Lord" in this passage – kyrios – occurs 667 times in the NT in reference to Jesus Christ.
Christians in the NT confess their sins to Jesus and see Him as Savior. However, the most common confession of the NT is Jesus Christ is Lord.
What is the difference between Savior and Lord?
We need a Savior, a Redeemer. We need the cross as we've discussed in prior posts.
when you suffer, look to the cross | Philippians ii.7 CLICK
We need a Savior, but we also need a Master who frees us from sin and frees us to live for Him. If our idea of Christianity is just confessing our sins, then we are missing so much. We need to confess the Lordship of Christ to lead us into what He has for us.
Is He Lord of all of my life, literally?
This is the climax of the hymn – this positive confession. We make a declaration. There is nothing or no one else who will rule our lives.
However, we make counterfeit confessions all the time. What about the things we "confess"?
We confess things about ourselves:
"You see that's just the way I am."
"It's genetic."
"It's an addiction."
"I just think never think before I speak."
"If I wasn't a Christian!"
We make confessions about others:
"Well you don't know how they hurt me."
"I don't go to Church because they're nothing but hypocrites."
"You know, I don't go to Church because I don't like the music."
"I don't go to Church because I don't like the Preacher."
"I don't go to that Church because they all gossip about each other all the time.  I've only told you and a few others about it, so you can pray."
We make confessions about things as well:
"I could do more for God if only I had . . . FILL IN THE BLANK."
"I could do more for God if I didn't have to deal with . . . FILL IN THE BLANK."
What do we confess?
What holds us back?
Do we make excuses for not completely selling out and following the Lord?
What or who becomes a master, a lord, ruling our decisions?
As Christians, we do not confess the lordship of anyone or anything else. We only confess, throughout the day, everyday, the Lordship of Jesus Christ!
The NT Church confesses the Lordship of Christ so often in the NT, it is difficult to number the times
They continually call on the Lord in prayer and worship in the congregation. They also continually call on the Lord for guidance in everyday life!
Do we openly and habitually confess Jesus Christ as Lord, Master, Ruler, King of our lives?
Either we can choose to exalt Him as Lord over our entire lives now or take our chances later.
I'm always amazed, not surprised anymore it's so common, at lifelong Christians who are really not letting the Lord rule their lives. Their decisions are based on other things, other factors, other issues, other people . . . lesser lords.
What if we allowed the Holy Spirit to examine us right now?
Would He find something we've allowed to limit us from what our Lord wants to accomplish in us?
Are we fully living for Jesus Christ, to glorify the Father?
---
notes:
pic credit: me | sunrise over Valley Church Roanoke | 10.23.21
This series has been a Word study, line by line, on Philippians 2.5-11 CLICK
To review this series go to the Word Study or Theology categories in the Archives.